INDIANAPOLIS (Statehouse File) ­– After 25 years of marriage, Lori Vanatsky was left alone with her three children, one under 18, when her husband packed his bags and moved to North Carolina, taking a lifetime of support with him.
Vanatsky, 46, of Zionsville, told a Senate committee Wednesday that she had been a stay-at-home mom and had limited resources when her spouse left because Indiana law does not provide for spousal support under most circumstances.
She approached Sen. Mike Delph, R-Carmel, with her situation and convinced him that something needs to be done for spouses who end up in situations like hers. That is why Delph has proposed Senate Resolution 32, which calls for a study committee to explore topics of spousal support and updates to Indiana's divorce laws.
"Through the course of getting to know Lori and her situation, I've come to believe that our divorce law, our spousal support, and what we allow spouses who are in similar situations is inadequate in the state of Indiana," Delph said.
Vanatsky shared her story before the Senate Judiciary Committee during testimony on SR 32, which passed unanimously.
"I will not benefit from this legislation at all, but I just want to make sure nobody else is in this situation because it shouldn't happen," Vanatsky said. "The purpose of this resolution is not to do the things that are laid out in it, but to study it and see if there's a better way."
Vanatsky and her ex-husband had decided early in their marriage that she would be a stay-at-home mother like each of their mothers were.
After the divorce, Vanatsky had been been out of the workforce or underemployed for 22 years. Today she is the Recruitment and Events Marketing Coordinator at Indiana University-Purdue University of Indianapolis.
When she returned to the workforce, Vanatsky said she was starting at the bottom making beginners' wages.
"It's insanity to me that he's able to walk away and not support his family," Vanatsky said.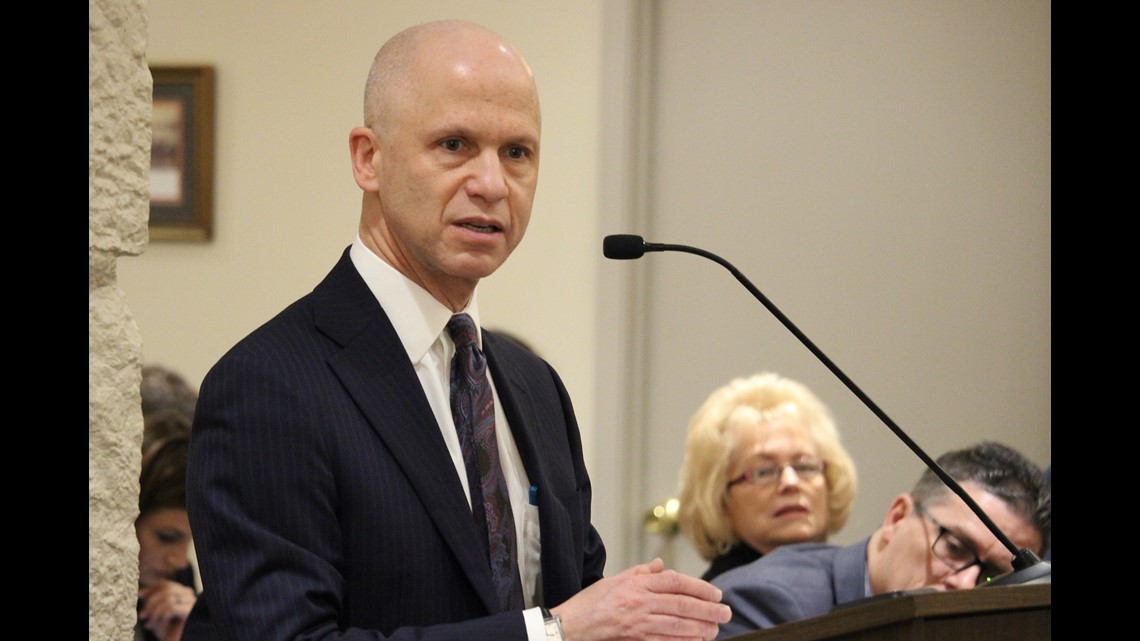 Andrew Soshnick, former chair of the Indiana State Bar Association Family & Juvenile Law Section, said he is in support of the study committee because he also believes Indiana's alimony laws are insufficient.
Soshnick told the committee that members of the family law bar believe it's time for lawmakers to study the question of whether Indiana's divorce laws serve its citizens and are in sync with what the rest of the country is doing.
Vanatsky said the study won't benefit her, but that she hopes it will lead to changes in the law that will help others.
"She is turning a negative point into a positive one," Delph said. "I hope the legislative council takes it seriously so we can get a summer study committee before we recommend it before the General Assembly."
Delph said he also hopes that this will ultimately hold men more accountable for their actions when it comes to family matters.
"It's outrageous for men to have a stay-at-home spouse, who raises their kids successfully, and then to abandon them. I want that to stop," Delph said.
Sen. Gregory Taylor, D-Indianapolis, Sen. Susan Glick, R-LaGrange, and Sen. Eric Koch, R-Bedford, asked to be added to the bill.
"If there's anything that has a direct affect on the people of Indiana to study this issue is something we all should be 100 percent behind, no matter what side you're on to look at this issue," Taylor said.
Note: This story has been updated to reflect corrections made.