INDIANAPOLIS — It's a right of passage for many young Hoosiers when they hit 16, learning how to drive and getting a license.
"A normal stepping stone in somebody's life," said Julia Stumler.
If you're one of the close to 9,000 kids currently in Indiana's foster care system though, like Stumler once was, normal stepping stones aren't always a guarantee.
"I had barriers to driving," the college junior explained.
Now, a bill making its way through Indiana's General Assembly aims to eliminate some of those barriers to life's rites of passage.
Senate Bill 151 would help foster youth cover the cost of driving lessons and automobile insurance.
"When you are 19, 18 and age out of the foster care system and you're getting your own insurance policy as opposed to being put on a family plan or a parental plan, you're paying sometimes three to four times more. It's just debilitating to these young people," said Maggie Stevens, president and CEO of Foster Success, a nonprofit that helps kids in foster care as they age out of the system.
"Bills like this just really encourage the success of foster youth and try to put them on the most normal trajectory possible," said Stumler of SB 151.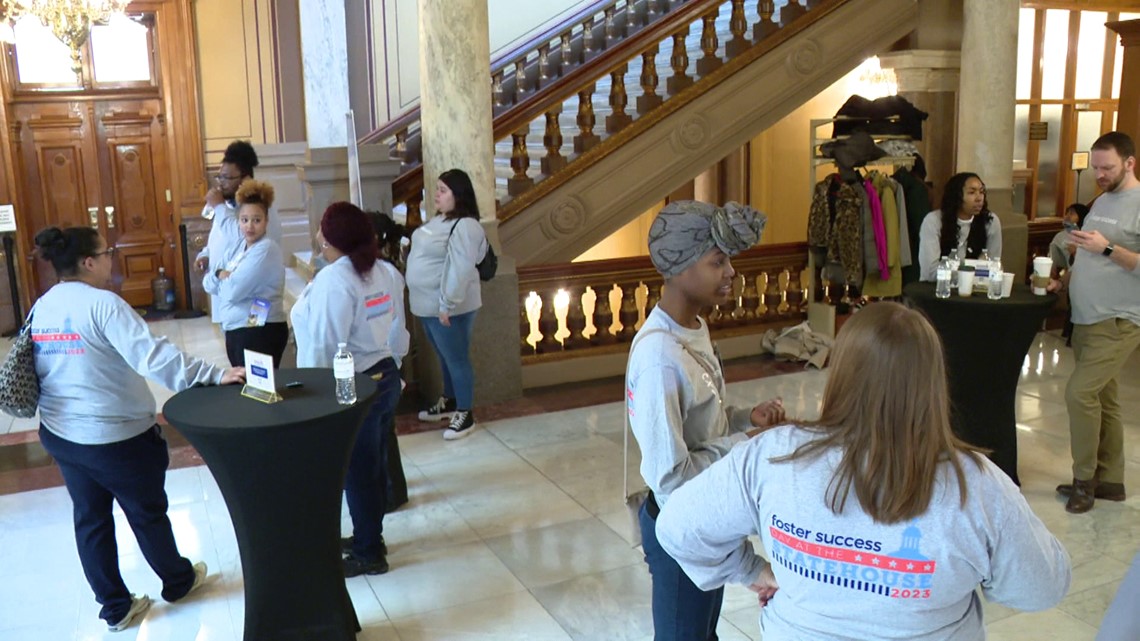 Hoosier kids in foster care are eligible, but not required, to exit out at age 18. They may choose to continue receiving support services through DCS' extended foster care program, which is available until they turn 21.
"Our youth have enough struggle to deal with they don't need more on top of them," said Paul Okoli, who knows a little something about that.
He's a junior in college now, but when he tried to get his first apartment, the cost was hard to afford
"My security deposit ended up being $1,500 as opposed to $500, because I didn't have a co-signer," he said.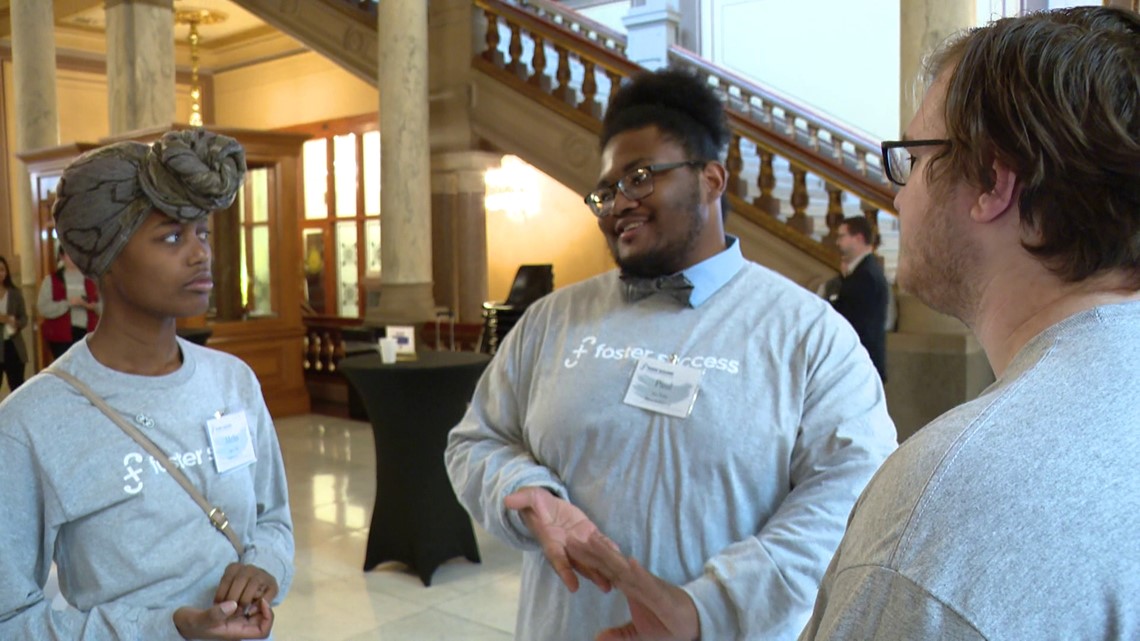 That's why Okoli was also at the Statehouse encouraging lawmakers to help Senate Bill 151 become law.
"It is kind of hard to find your own way and I am a first-generation college student, so it is difficult to swim through life without a map," Okoli said.
Even so, he came to advocate for the foster kids who will come long after he's aged out of the system.
"It's very important to all the youth out there that you don't give up," he said.
SB 151 bill has already passed out of the Senate is now headed to the House.