WASHINGTON, D.C., USA — Senators Mike Braun and Todd Young both said they will vote on President Donald Trump's nominee to the Supreme Court of the United States.
"We will act because the American people want us to act. The people of Indiana, in particular, want me to act on this forthcoming nomination," Young said. "The President has put forward a list of incredibly talented potential nominees, including Indiana's own Judge Amy Coney Barrett."
Judge Barrett was confirmed as a judge on the U.S. Court of Appeals for the Seventh Circuit in 2017. She graduated from the Notre Dame Law School and has taught there since 2002.
Republicans have praised her as an ideological heir to the late Justice Scalia, for whom she clerked. Liberals have argued her legal views are too influenced by her Catholic beliefs.
According to the Associated Press, President Trump met Monday with Barrett at the White House as she emerged as an early favorite for the Supreme Court.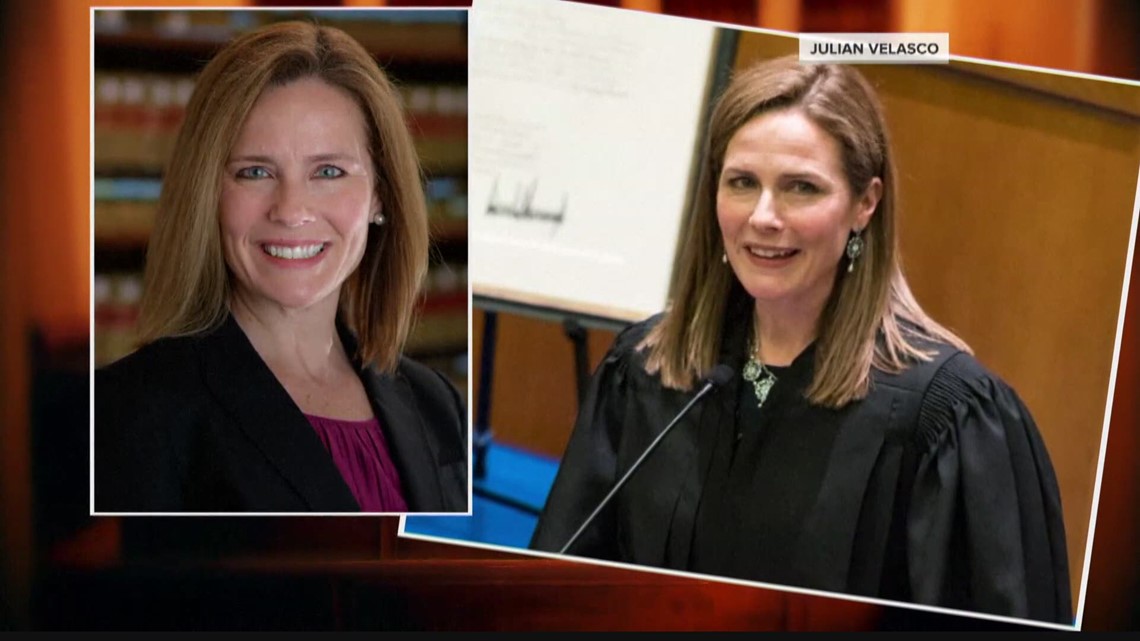 13News reached out to Braun's office which said the Senator wants a nominee approved before the November election. The office pointed 13News to comments Braun has made, saying: "I think it's possible to do it before. We may have to give up some of the recess time in October. I'd be happy to do that. I think there's plenty of time to get through it."
In 2016, Senate Republicans blocked President Barack Obama's nomination of Judge Merrick Garland to replace Justice Antonin Scalia. That began in March and Republicans had said that because it was an election year, the decision should be up to whoever won the November election.
This time, Republicans are saying things are different because they control the Senate and White House.
"I think for our supporters, they'd call it dereliction of duty if we didn't do it," Braun had said.
The president said he expects to announce his pick by Saturday.