INDIANAPOLIS (WTHR) - State senators voted Tuesday night to remove all protected classes from a hate crimes bill.
What does that mean for the state moving forward if that is the bill that gets passed?
Senate Bill 12's original language listed off 10 classes of people who would receive added protections against bias-motivated crimes, including race, religion, sex, gender identity, sexual orientation and age. It wouldn't have created a new crime someone could be convicted of. It only created a new sentencing enhancement that allowed judges to apply a harsher punishment to those convicted of other crimes that were found to be motivated by bias.
Those classifications were removed Tuesday night during Second Reading, the time when the entire chamber is allowed to offer amendments to a bill. Sen. Aaron Freeman, R-Indianapolis, authored the amendment that stripped out the classifications.
Some state lawmakers argued beforehand that listing off specific classes would leave others unprotected, so they preferred more generic language. Sen. Freeman's amendment added in that generic language.
Indiana's Criminal Code includes a section detailing different things judges can take into account when determining what sentence to impose on a defendant convicted of a crime, including the defendant's criminal history or age, if a protection order was violated or the judge believes the defendant is likely to commit another crime. At the bottom of that list is a note saying the list is not meant to stop a judge from taking anything else into consideration when issuing a sentence.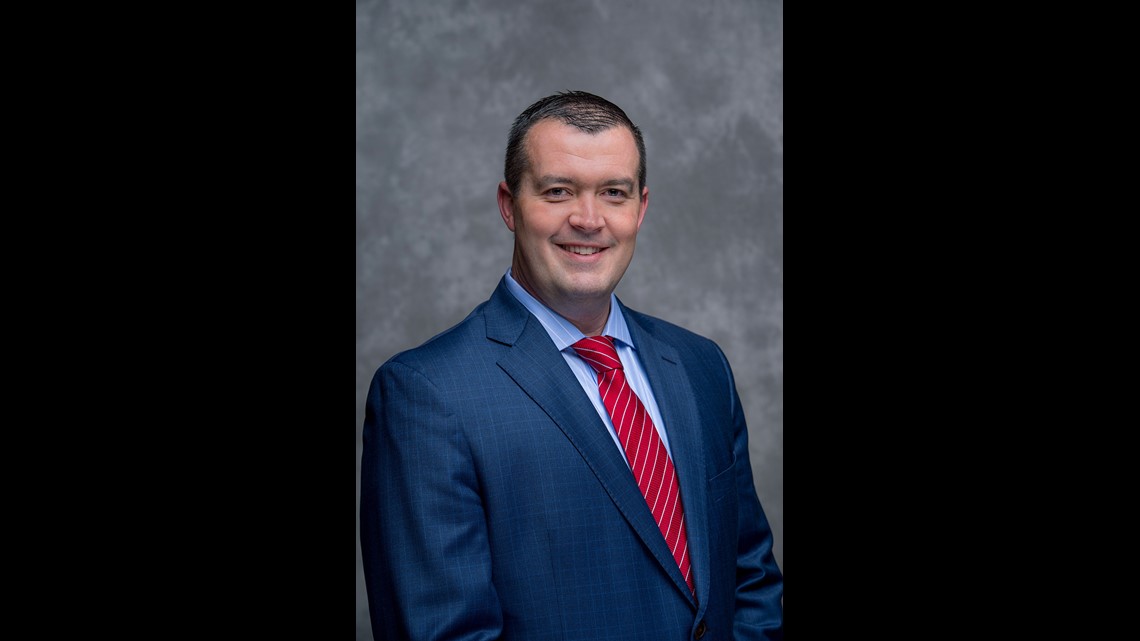 Freeman's bill adds the words, "including bias," to that note, indicating bias of any kind can be used as justification for imposing a harsher sentence than the judge otherwise would have.
"The bill as it came out of committee did not have the votes to pass the Senate floor, so I have to work to try and fix the problem. I have an idea. Not saying my idea is perfect," Freeman said. "We are trying to solve a problem. We have heard the governor loud and clear. At least I have."
The governor is still on the opposite side of this fight from many in his Party. Republicans, save a handful, are pushing for the more general language while Holcomb and Democrats continue pushing for specifics.
The tenor of the debate is only one part of dilemma surrounding the hate crimes bill.
"Why did you remove the word 'race' from the bill?" Sen. Gregg Taylor, D-Indianapolis, asked Freeman on the Senate floor Tuesday night. Wednesday, Freeman answered that question.
"Right now you have a list or nothing and I would argue that if it's a list or nothing, you are going to get nothing," Freeman said.
'Vacuous'
"I think they took an excellent, solid bill and made it vacuous," IU Professor of Law Robert Katz said Wednesday in response to the changes. He was at Monday's hearing when a Senate committee passed the bill in a 9-1 vote. He found out about Tuesday night's changes Wednesday morning.
"It's problematic because we don't know how it's going to be interpreted," Katz said. "You're passing a law with an open-ended term and it gives judges, whose job it is to interpret the term, no guidance to define it. It's a way of kicking the can from the legislature to the judiciary."
That murky nature is the reason Indiana is one of five states without a hate crimes law instead of one of four states. Georgia had a hate crimes law, but it was thrown out by that state's supreme court for being too vague.
That law called for up to five extra years in prison for crimes where the victim was chosen because of "bias or prejudice." The George Supreme Court's unanimous decision against the law said that language was so broadly worded it could be applied to "a rabid sports fan convicted of uttering terroristic threats to a victim selected for wearing a competing team's baseball cap; a campaign worker convicted of trespassing for defacing a political opponent's yard signs; a performance car fanatic convicted of stealing a Ferrari — any 'bias or prejudice' ... no matter how obscure, whimsical or unrelated to the victim."
"Because 'protected class' or 'suspect class' are well recognized legal terms. The word 'biased' that they used is not a legal term," Katz said.
Hoosier Hospitality?
Gov. Eric Holcomb, a Republican, said after Tuesday night's changes that SB 12 "does not get Indiana off the list of states without a bias crime law."
Holcomb wants the bill to include a list of protective classes, arguing it hurts the state's reputation. Getting off that list of five states without a hate crime law is important to the business community. Many business leaders argue state law needs to make it clear Indiana respects diversity so the state can attract talented workers.
"One of the functions of hate crimes laws is to communicate to people - to ourselves, to people outside the state - what we're about, what we care about, what we envision our community to look like," Katz said. "Having a vacuous hate crimes law - which might not even qualify for the term 'hate crimes law' - is a missed opportunity to say to the nation, 'We are part of the community of people who are committed to creating a respectful state'."
But on the other side, some argue the governor's efforts could cost him politically.
"There could be some political backlash," Curt Smith of the Indiana Family Institute said. "I'm not sure it's a top tier issue for most voters. The governor is very, very committed. We don't like to oppose our governor, but in this case, we think he is listening to the wrong advisors."
Even after Tuesday night's changes, SB 12 would still require law enforcement to report bias-motivated crimes to the FBI for data tracking.