INDIANAPOLIS (WTHR) - Gov. Mike Pence had a busy Friday, in his office, on the campaign trail and on his motorcycle.
The governor, wearing a helmet and leather vest, waved to people as he led more than 100 other motorcyclists on an annual ride to raise money to help Indiana National Guardsmen and families who've fallen on hard times.
Before they left from Monument Circle, Pence spoke to the crowd.
"Thanks for supporting our troops when they are abroad and at home," he said.
A change of clothes and a few hours later, the governor was at home in front of a thousand lawmakers and business leaders at an ALEC meeting, telling them America has a choice.
"It is the path of less government, less regulation, more jobs more opportunity," he side as the crowd applauded.
Running for vice president, and stumping for his boss, GOP presidential candidate Donald Trump Pence preached what he called strong common sense, conservative government.
"We both know and believe that what ails this country will come as much from our state capitals as it ever comes from our nation's capital," He said to more applause.
Pence touted improvements in Indiana's economy, health care and schools as examples for the nation. "It is about improving people's lives," he said.
Pence was preaching to a choir, roughly 1,000 staunch, conservative state legislators, businessmen and other's attending the American Legislative Exchange Council's annual convention.
Their biggest applause came when Pence raised the importance of protecting the constitution, sanctity of life and Second Amendment, "… and all of our God-given liberties we must ensure the next president making appointments to the Supreme Court of the United States is President Donald Trump."
Later, Gov. Pence met with his staff. They welcomed him with applause. He talked about the campaign . "It's fun to talk about Indiana on a bigger stage," he said. "Okay, a lot bigger stage." Everyone laughed.
The governor said he didn't know where his wife Karen was Friday, but tomorrow they will be in Dayton, Ohio - a battle ground state.
The stage is set for a political drama running another 100 days.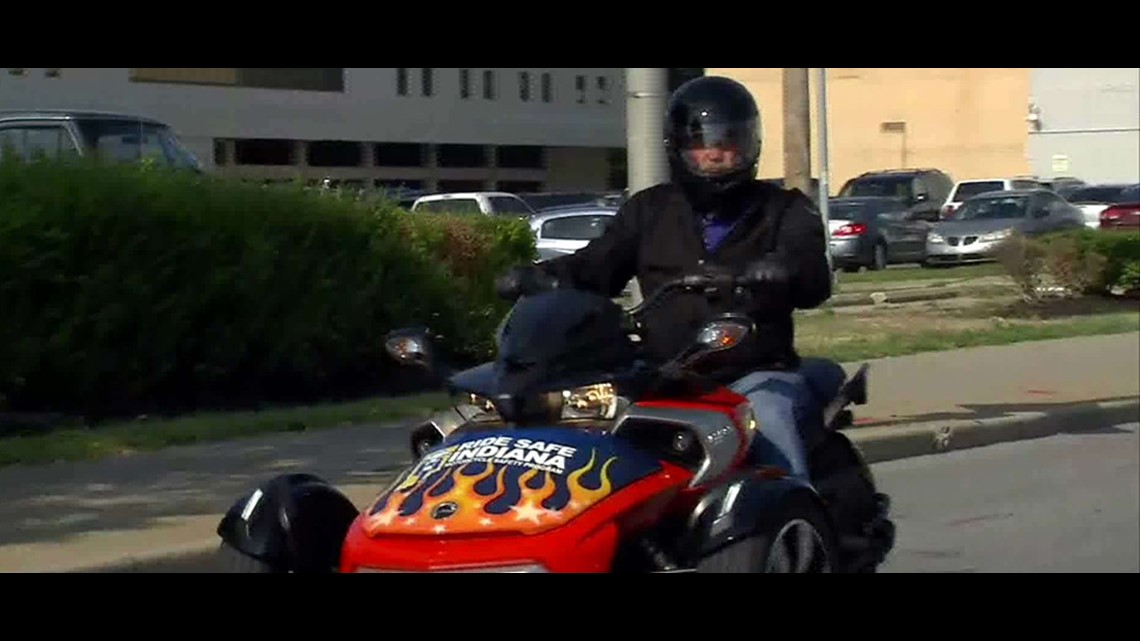 "Another police officer has fallen in the line of duty. Let me express my sympathies and the assurance of the prayers of the people of Indiana," said Pence, who was on Monument Circle to kick off the Annual Governor's Motorcycle Ride. The event benefits the Indiana National Guard Relief Fund.


"It would be just a few days ago here in our own capital city that an IMPD officer was injured in the line of duty. The truth of the matter is, this is a very challenging in the life of law enforcement in this country. So as your governor and as a neighbor and as a friend, would you join me in thanking all those who stand on the thin blue line of law enforcement and make sure they know we appreciate them?"
He also spoke out his record helping Indiana veterans, saying Indiana had doubled the budget for Veterans Affairs over the last four years. He also said Indiana has the second-lowest unemployment rate for veterans in the country.
"Today we make one more installment in a debt we can never fully repay," he said.