INDIANAPOLIS (WTHR) — "Bryce's Battle" got a big win Wednesday at the Statehouse.
A bill to add Krabbe disease to Indiana's newborn screen is now headed to the full Senate, after Bryce Clausen's parents gave an emotional testimony during a Senate committee hearing.
Just a few months ago, Joel and Andrea Clausen never would have expected to be spending time at the Statehouse, shaking hands with state Senators, advocating a law change to save Hoosier lives.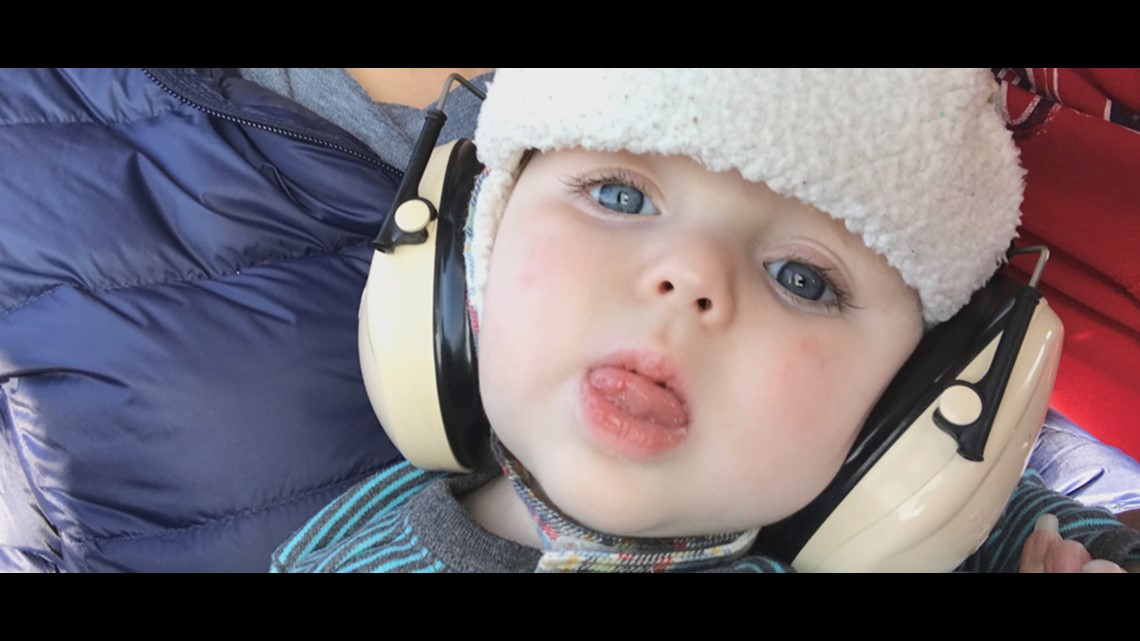 But they're battling because of Bryce and a devastating diagnosis that took their baby boy from healthy and happy to dying from a deadly disease.
"I honestly believe that Bryce will die so other babies in Indiana don't have to," Bryce's father Joel tearfully told lawmakers.
Before the Senate Health committee, the Clausens shared their heartbreaking story with courage, wearing handmade bright blue ribbons with Bryce's name.
They told lawmakers about Krabbe disease -- a rare, genetic neurological disorder that doctors say will likely take Bryce's life by age two.
He was never tested for it at birth, so he never got the chance to be treated for it.
Once you show symptoms for Krabbe, it's too late.
But with early diagnosis, there's hope.
Stem cell or bone marrow transplants can save or extend a child's life, if they're performed before kids are symptomatic.
That's why his family wants Krabbe to be added to Indiana's newborn screen.
Senate Bill 41 would require that all babies get tested for Krabbe, along with two other similar disorders: Pompe disease and Hurler Syndrome.
Ten other states already test for or have passed laws to test for Krabbe.
"What I know is had Bryce been born in Illinois where I was born or Ohio where my wife was born, Kentucky, Missouri, Tennessee, most of the states that border the Hoosier state, he would have been diagnosed at birth because of newborn screening," Joel Clausen told the Senate committee. "Bryce could have been screened at birth and diagnosed via a test that the Indiana Department of Public Health says cost $3.60. $3.60 could have saved our son. They say you can't put a price on life, but in this case, for less than the price of a Big Mac, Bryce's life could have been saved."
That reality and perhaps seeing Bryce's face, serene, while his dad spoke, resonated with lawmakers.
Also testifying in support of the bill is a medical geneticist with IU Health, who reiterated that early diagnosis is the only way families have a chance at potential treatment.
The committee advanced Senate Bill 41 unanimously.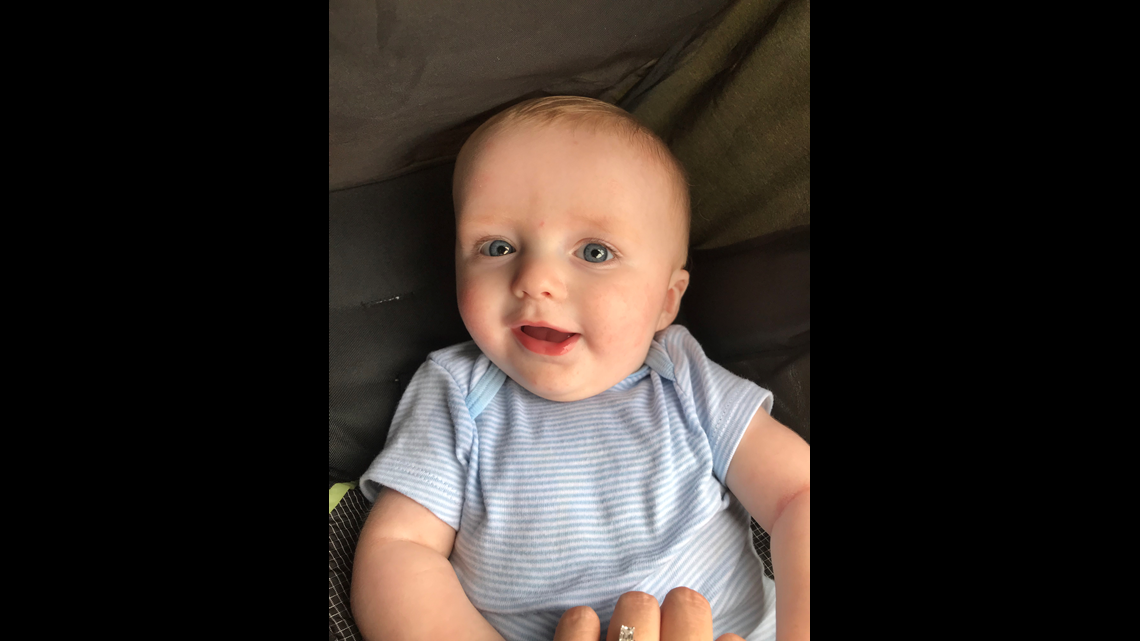 Every lawmaker in the room wanted to become sponsors.
Sen. Mike Young (R - Indianapolis) authored the bill.
"This is why we're here! This is why we're legislators is to be able to help our citizens when they need help! This is the most rewarding and the most powerful thing that we can do for the people we represent in our state," Young said.
Help happened fast, especially for state government.
"In this building this is not normal, but this is a special exception. This is about a life," said Rep. Doug Gutwein (R - Francesville), who's championed this cause from the start and plans to sponsor the bill when it gets to the House.
"This is huge," said Andrea Clausen. "We never imagined that it would happen this quickly, that we would have lawmakers behind us so fast. We figured it'd be a couple years before anybody really cared and did something about it. So, to be able to be here two weeks after we kind of brought it to the world, is just amazing. And we couldn't be happier."
Bryce didn't choose this disease.
His family didn't choose this fight.
But through "Bryce's Battle," they have chosen to make a difference.
And it's clear, they already are.
"I live with the reality every day that we cannot save our son's life. What I can do is pray that other parents and grandparents and brothers and sisters and family and friends and all other Hoosiers never have to live with what we are living with," said Joel Clausen.
"Like his dad said, his legacy will be newborn screening - and trying to help these children that aren't here yet," Rep. Gutwein said. "I'm excited to be a part of that."
"Little Bryce was a trooper in there," Sen. Young added. "What he was doing is not going to help him. But what he's doing is for every baby that comes here in the future. Every baby will benefit from Bryce."
[view:swiper_image_slideshow=panel_pane_swiper_image_slideshow=1983167/showcaptions]
The bill now goes to the full Senate, likely next week.
If it passes, it goes to the House where it has a sponsor in Rep. Gutwein.
Then it would go on to the Governor's office for his signature.
Babies would start getting tested for Krabbe in 2020.