INDIANAPOLIS — For one speech pathologist, the work of caring for veterans at the Roudebush VA Medical Center is a calling.
The work the VA does in supporting veterans and their families helped her own family decades earlier when tragedy struck her own family. Now, she's giving back to those who served our country every day.
Over at the Roudebush VA, U.S. Army Veteran George DeLay gets ready for lunch.
After being diagnosed with ALS, a progressive neurodegenerative disease that impacts nerve cells in the brain and spinal cord, speaking or even taking a bite isn't always easy for the Vietnam veteran.
Speech pathologist Becky Chapman is here to help DeLay with it all.
"She's been great. You couldn't ask for anybody better," DeLay said.
For DeLay, Chapman's work in this room has made a massive difference.
"When I came here, I had to be able to swallow," DeLay said. "So, part of the deal was if I passed the swallow test I could get ice cream. So I passed the test and I got ice cream. So, she's a great help with this and listening to me."
Chapman's spent the last 16 years working with veterans like George, but she's been around veterans her whole life.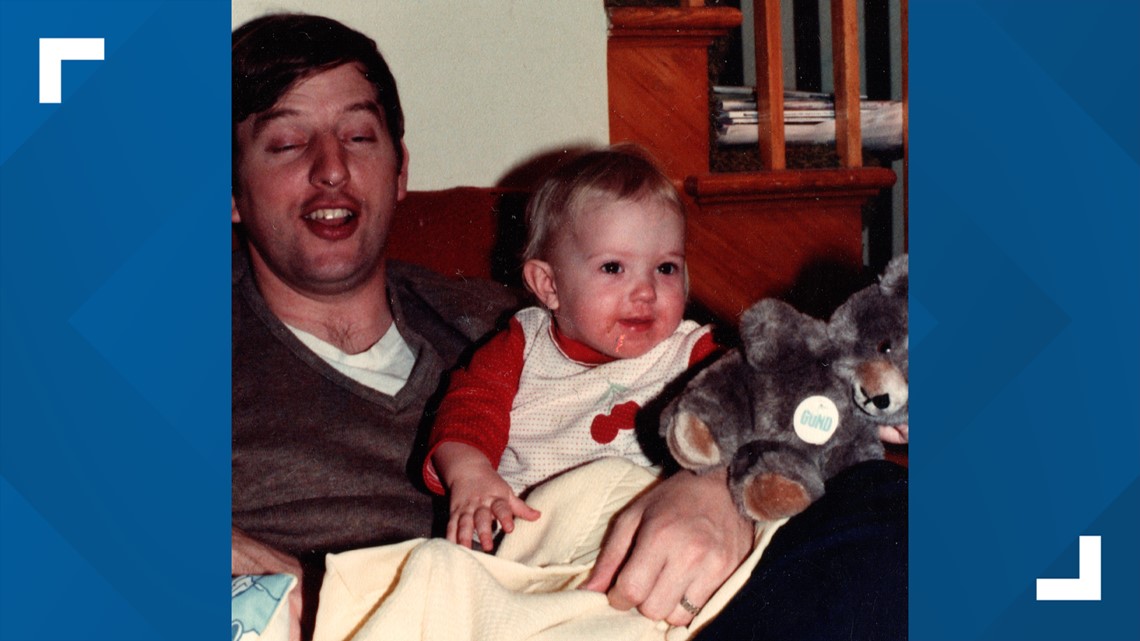 Veterans like her father.
"His death really led me back here in a really roundabout way," Chapman said.
Nearly 40 years ago, Chapman's father, David Black, a commercial airline pilot, Air Force Reserve captain and father of five was flying a routine exercise at Camp Atterbury in July 1983 when his plane went down.
13News was there when that happened.
"The Illinois pilot slammed into a hillside during routine target practice in a heavily-wooded area of Camp Atterbury," 13News reporter Rich Van Wyk said in a report after the crash.
"We didn't see it happen. We just saw the smoke rising up from the ground. I had talked to him probably 15-20 seconds prior to that and that was the last transmission we had with him then, it was nothing out of the ordinary," a captain at Camp Atterbury said soon after the crash.
"My two older sisters were at summer camp very close to there in Flat Rock, Indiana and they heard of the crash, heard the crash, and one of my sisters would say she knew as soon as she heard it had happened, she knew it was him," Chapman said.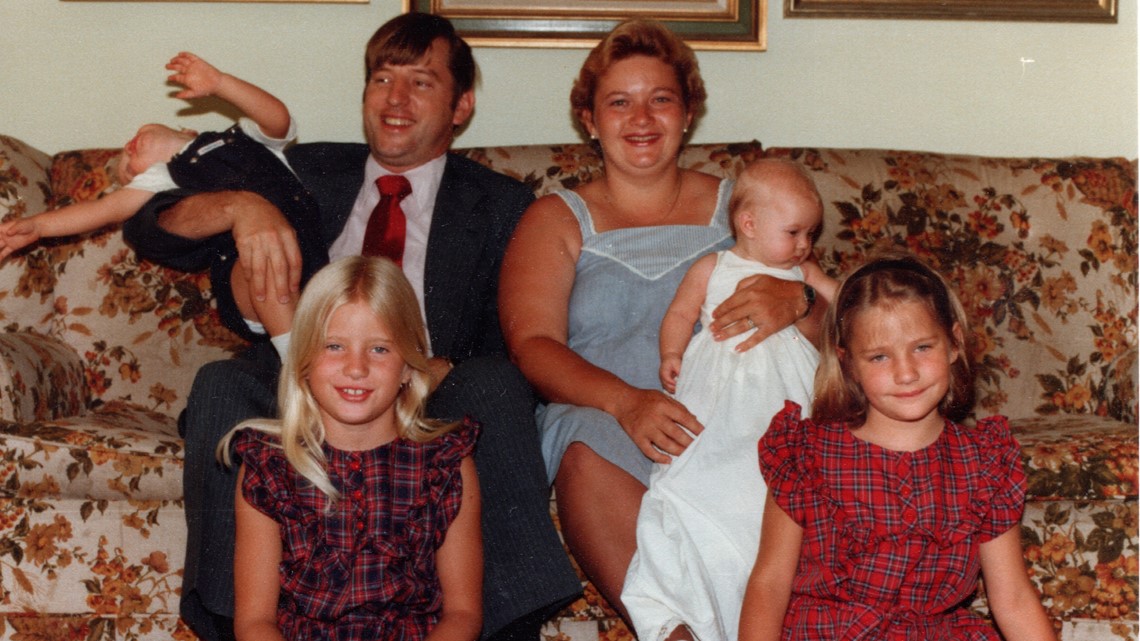 Chapman was just 2 years old when her father died.
"I was so young when he passed, so I don't have memories of him, really," Chapman said. "I know the stories of him and it obviously shaped my life, but I didn't know I was called to work with veterans until I spent time here as a student."
After her father's death, Chapman said the VA took care of her family.
"It paid for my college tuition when I went to graduate school and I had a stipend to help me go through my undergraduate degree," Chapman said. "So the VA has just kind of weaved its way through my entire life, really, and then led me in a roundabout way back to serving veterans at the VA."
Even now, 16 years after she first started working at the Roudebush VA Medical Center, she keeps the memory of her father close by.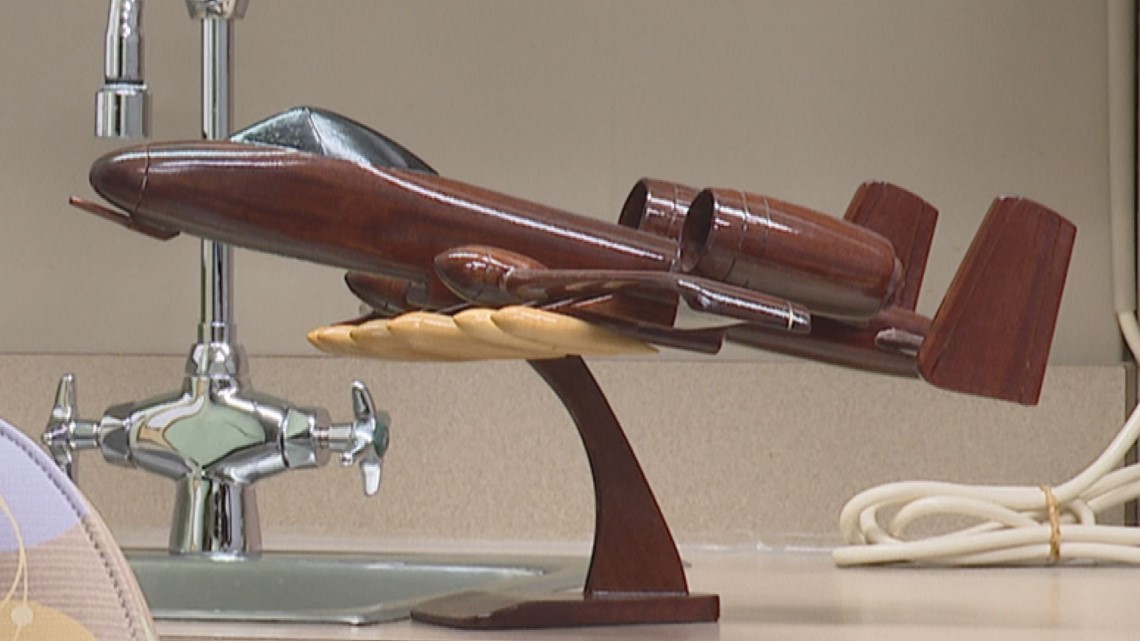 "There's the A-10 that flies behind me in the treatment room and it's been really neat to talk to veterans about that," Chapman said. "They'll ask me about my dad and he flew that plane. I'll say, 'Yeah, he did, he's passed now,' and I'll go into the story. And I've had a number of veterans who will just get silent and say, 'I remember that accident.'"
In the four decades since her father's death, Chapman said her resolve to care for the veterans she sees has only strengthened.
"I'm passionate about giving every veteran the very best care because they could be my dad, my husband, they could be my brother-in-law, so we've got to take care of them," Chapman said.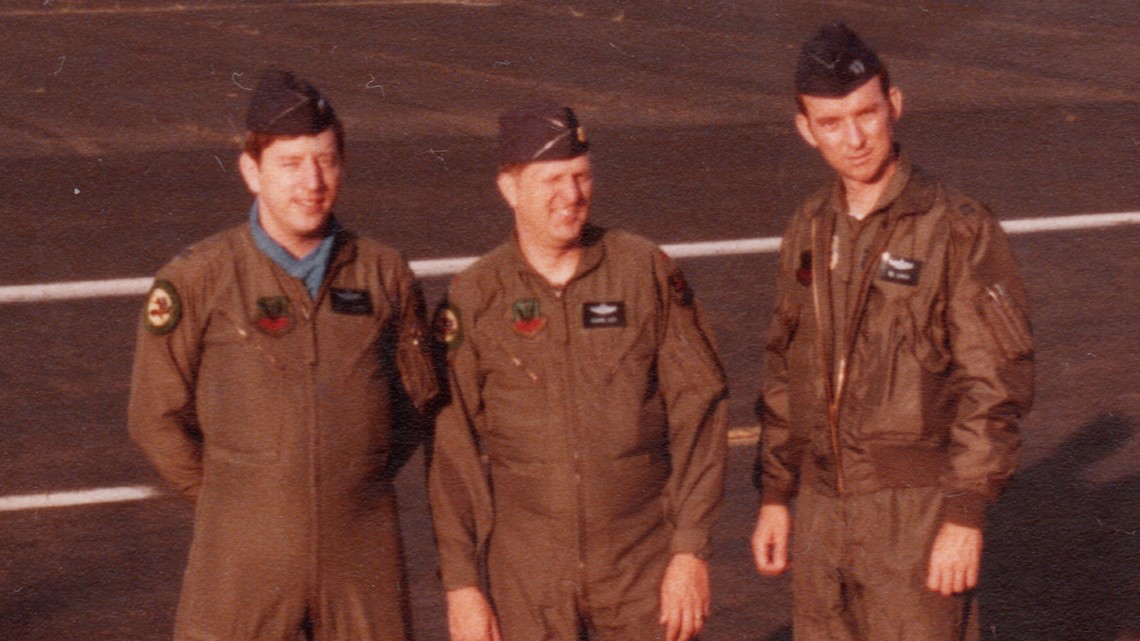 "Everyone needs a person like her and there's a lot of people here that helped me, she's one of many. So I give her an A+," DeLay said.
It's that drive to serve those who have served our nation that keeps her coming back day after day, year after year.
"I want to do my very best to serve them every single day that I'm here," Chapman said.