A 26-year-old woman suffered crescent-shaped eye damage after viewing the solar eclipse without proper glasses, according to a new study.
For weeks experts warned everyone to only view the August 2017 event through special glasses. And one woman learned first hand how important that advice would be.
Nia Payne told CNN she was watching the celestial event in Staten Island, New York, and looked up at the sun with her naked eye for a few seconds.
When it got too bright, she decided to borrow glasses from a woman nearby and looked up at the partial eclipse for 15 to 20 seconds.
Payne explained that she remembered the sun still seeming particularly bright with the glasses on.
A few hours later, she noticed a dark spot in the center of her vision.
The case report published Thursday in the journal JAMA Ophthalmology details how doctors diagnosed Payne with solar retinopathy, which results from direct sungazing and is usually reported following eclipse viewing.
Doctors used a new technology called adaptive optics to see cellular level images of the damage.
They uncovered the damage in Payne's eye resembled the crescent-shaped rim seen during a partial solar eclipse.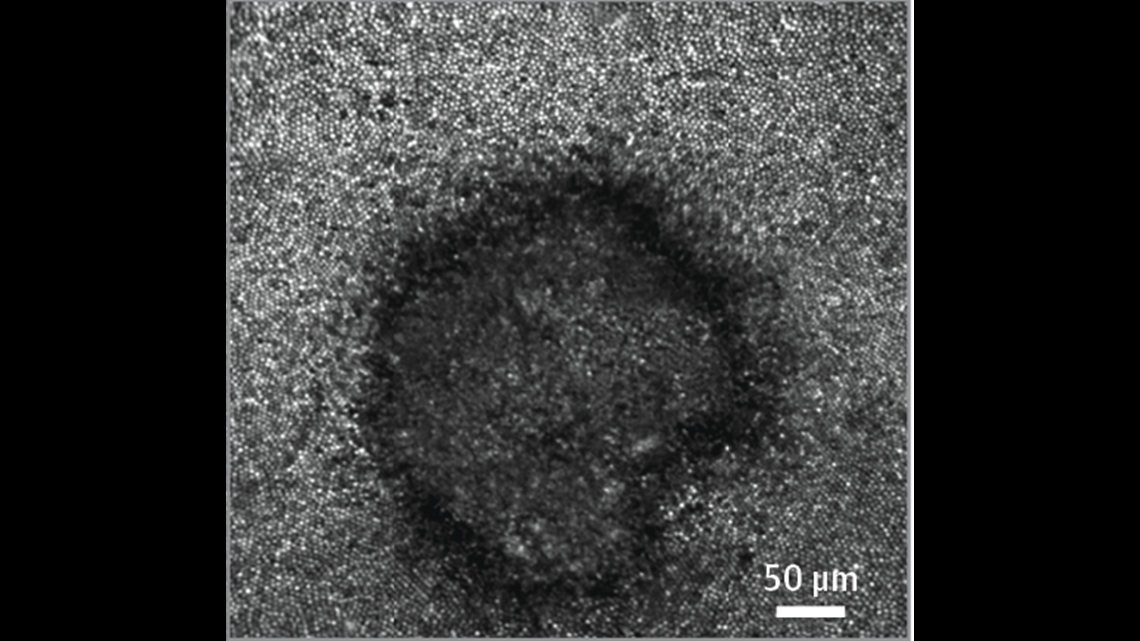 Doctors believe the glasses Payne borrowed weren't up to eclipse standards.
Months later, the damage to Payne's eye has not changed.
"So far, it's a nightmare, and sometimes it makes me very sad when I close my eyes and see it," Payne told CNN. "It's embarrassing. People will assume I was just one of those people who stared blankly at the sun or didn't check the person with the glasses."