FAIRFAX COUNTY, Va. (WRC) — A Virginia woman is crediting her rescue dog with saving her when her home caught fire Sunday.
WRC reports Christmas lights caused Jan Bickhart's townhome to catch fire early Sunday morning. Bickhart's 9-year-old rescue dog, Pippa, woke her up before the smoke alarms even went off.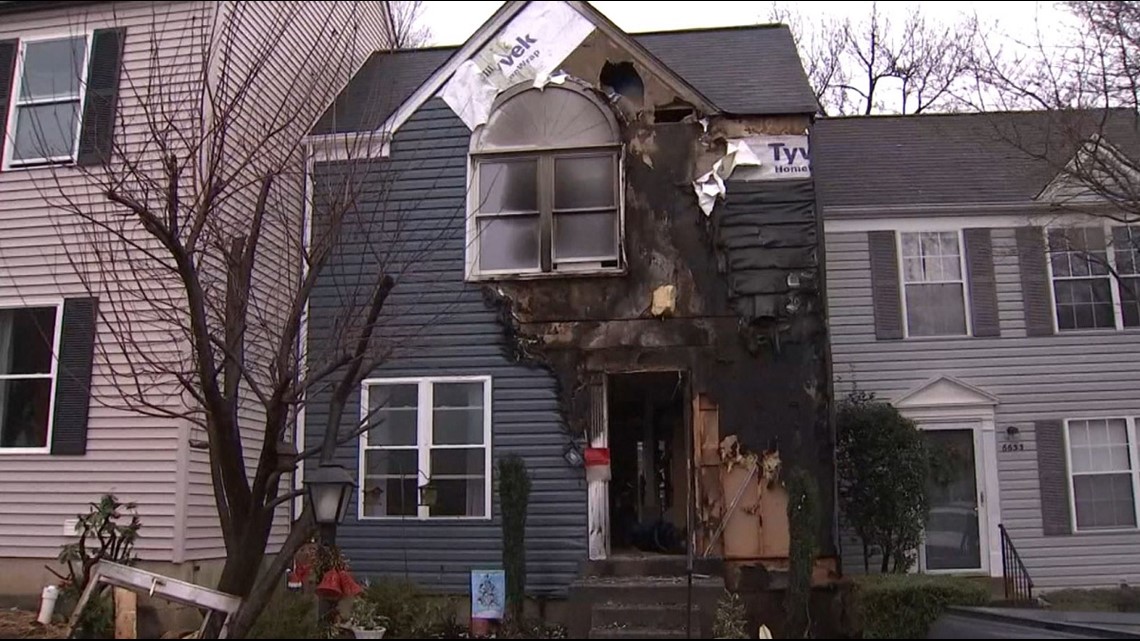 The smoke alarms took a while to sound because the fire started outside. Bickhart said she knew something was wrong when Pippa woke her up because her bark was vicious.
"I opened my door and saw all the smoke," Bickhart said.
She was able to get out of the home safely, but realized Pippa and her other dog, Benny did not follow. Ignoring the 911 dispatcher's orders, she kept running back into the home to save them. Thankfully, firefighters were able to rescue Bickhart, Pippa and Benny when they arrived.
Firefighters say Bickhart was using an extension cord designed only for indoor use to power her outdoor Christmas lights. The fire only damaged the exterior of her home,