INDIANAPOLIS (WTHR) - Mastering reading and writing by creating and publishing your own book is the premise behind a children's program called Write Brain Books.
We talked to the creator behind the books that are fostering a new love for literacy.
Meredith Scott Lynn may be best known for her role on "Days of our Lives." She plays the character many love to hate, Anne Milbauer. But, in the last two years, she's turned her focus to children's literacy.

Lynn is in in Indianapolis Wednesday, presenting her curriculum at the 2016 Because KIDS COUNT Conference.

Write Brain Books are richly illustrated, textless books that come with story-building materials and an author's guide for children to follow and learn from as they create their own narrative, which ultimately results in a published book with the child's name on the cover and picture/bio inside the book.

The pride and sense of achievement that comes with a child holding a copy of their own published book is the reason that Lynn developed Write Brain Books. Self-expression boosts self-esteem, which in turn unlocks other life skills, including critical thinking, and collaboration.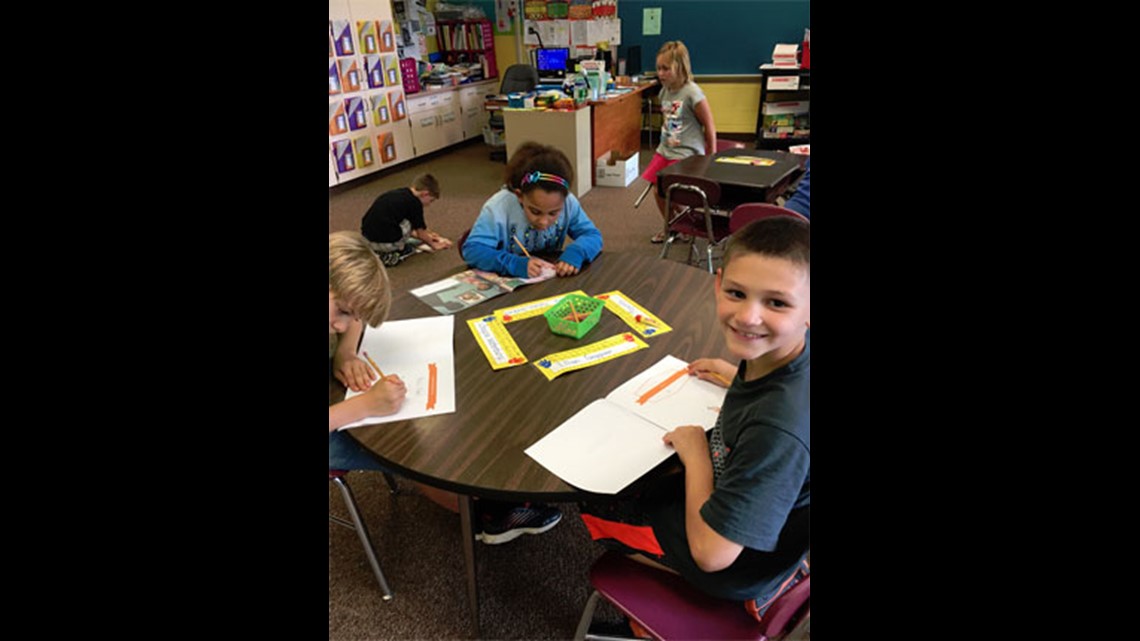 Write Brain Books can be found in schools across 26 states and counting. Having seen the impact the books have had in schools, the company has designed a new product, The Author's Kit, as a way to bring the power of Write Brain Books directly to parents and the home.

The kits, which come in more than 30 different illustrated versions, start at $43.99 and include the blank book, a step-by-step story building guide to help parents/kids easily navigate the story telling process, and a note from Jeff Kinney, the author of the "Diary of a Wimpy Kid" book series. The cost also includes the printed version of the published book, which is sent out after the story is complete.
(A previous version of this story erroneously reported the kits started at $18.99, per information shared by the publisher. The kits start at $43.99.)