INDIANAPOLIS (WTHR) — Wheeler Mission broke ground on a Center for Women and Children.
The $13 million building will be at the northwest corner of East Michigan Street and North LaSalle Street. That's next to Wheeler's current building.
Wheeler Mission has raised $8 million so far and is working to raise the rest.
"Today, we are celebrating the start of a promising future for the homeless women and children in our city," said Wheeler Mission President and CEO Rick Alvis. "With this groundbreaking ceremony, our current and future guests are seeing our promise to them come to life. Today and in the days moving forward, we will continue to prioritize our guests and make sure we are providing them with the best care and resources possible."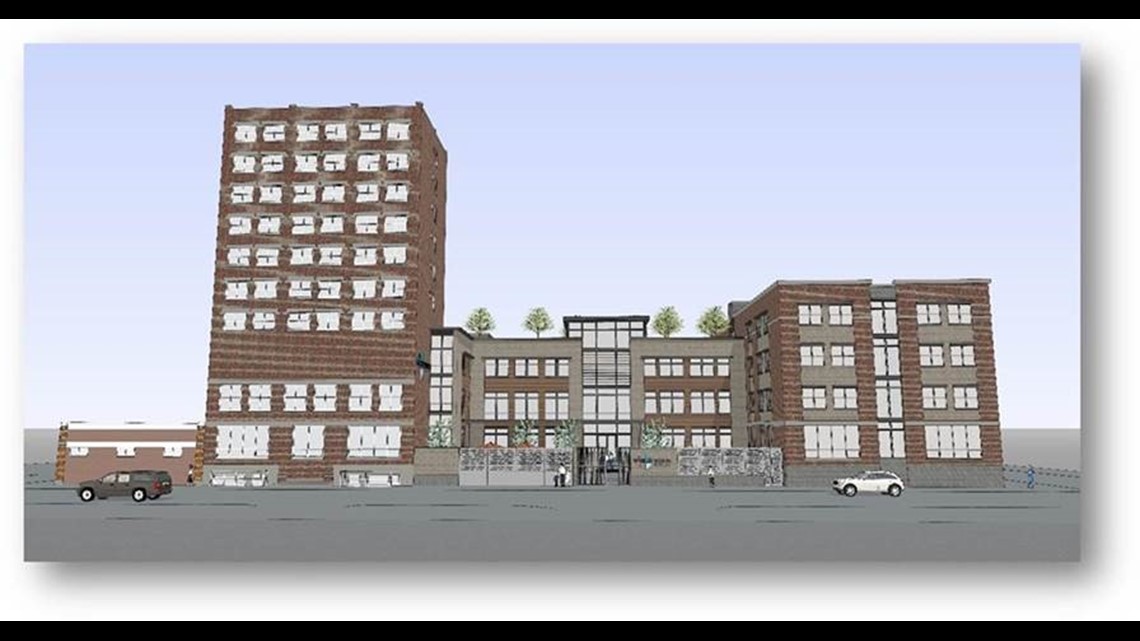 The new center will offer the following:
164 new permanent beds, including 30 transitional apartments for mothers with children
84 new family shelter beds
40 new emergency shelter beds
15 full-time and 3 part-time staff members to increase the staff-to-guest ratio and provide security & program support
50 percent increase in programming, including counseling, job training, addiction recovery, social enterprise and other services
A dayroom, offering women and children relief from the streets
A new, secure child care area
Indoor play space for children
Expanded on-site medical and mental health clinics
Redesigned and expanded dining areas to promote a more family-friendly environment
Appointment visiting rooms for individuals and families meeting with community service providers
Expanded education center
Every month, Wheeler Mission receives more than 700 requests for beds that it cannot handle in the current center.