INDIANAPOLIS (WTHR) - It's a well-used downtown thoroughfare and if you've driven it lately, you may be wondering what's going on? What's with the new bike lanes and traffic signals?
John Miles, who lives right off Illinois and uses it often, is still scratching his head.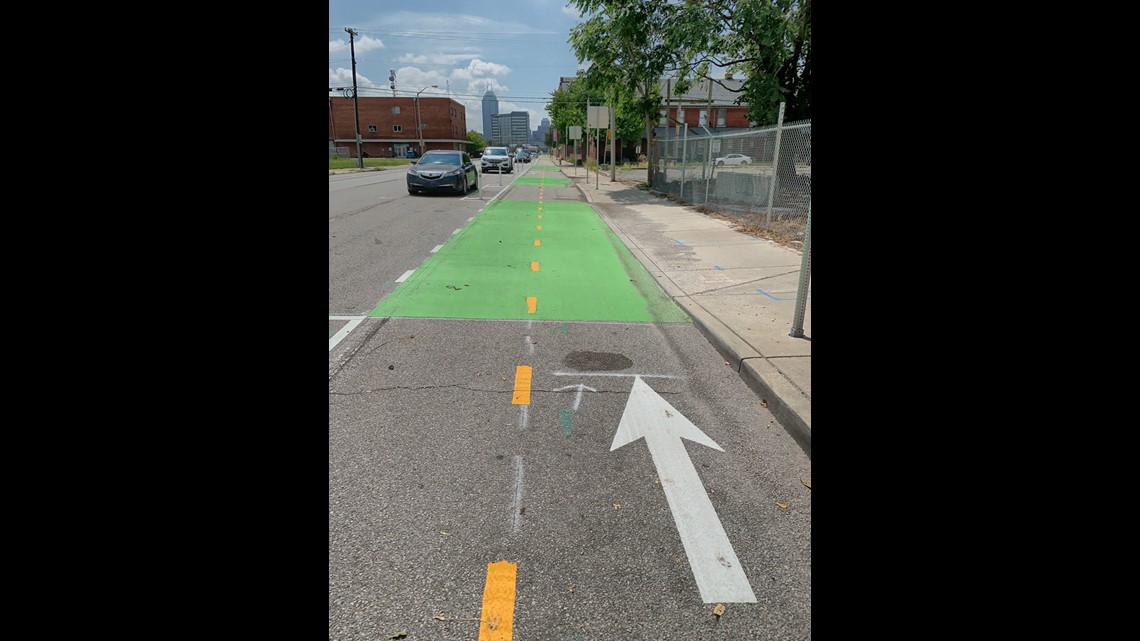 "I think it's kind of chaotic right now. There's a lot of confusion," he said.
While Illinois is still one-way north for cars, there's now a two-way lane for bicycles, from Washington Street to 18th Street.
Pointing north on Illinois, Miles said, "as people come to these intersections, all the way along here, you get the same confusion at every intersection. You don't know if you should turn or not and sit and wait."
So, what is going on? IndyGo recently moved the southbound bike lane on Capitol to Illinois (which runs parallel to Capitol) to make room for the Red Line, the new bus rapid transit system.
Dennis Ni, an Indiana University med student, commutes from the north side to downtown regularly. He said he likes the new bike lanes, especially the pylon poles, which separate the bike lanes from traffic.
"I'm glad we have pylons for protection, but I have seen cars park in the bike lanes," Ni said.
Cars used to parking curbside, adjacent to the meters, now park in marked spaces outside the bike lane (or as we saw a couple of times, drove down the parking lane thinking it was a traffic lane.)
Miles said he's also seen "people who seem to be confused" by the new traffic lights. "Does that mean bicycles stop or cars stop?"
Bikes now have their own traffic signals when they come to an intersection. A red bicycle lights up to signal cyclists should stop while a green bicycle signals go. But those signals aren't always synched with the traffic signals for cars.
There are also signs near exits from parking garages and parking lots, warning drivers to look both ways before turning left. That's because with the two-way bike lanes, cyclists could be coming from either direction.
Miles expects the new configurations will become less confusing with time.
As for Ni? He said he's just "glad Indianapolis is paying more attention to cyclists. That's a positive."