INDIANAPOLIS (WTHR) — In a few weeks, Indianapolis will have a new method of transportation — the Red Line.
The Red Line is a rapid transit system that runs along main roads in downtown Indianapolis. The goal is to provide more access to Hoosiers to get to work, school, events and downtown activities.
It's called the Red Line because it represents specific routes that run throughout the city. In the future there will be Blue and Purple lines, but that's still to come.
Along the route, there are stops every 1/4 or 1/2 mile. The cost to ride the Red Line is the same as IndyGo, which is $1.75 per one way to ride and users of IndyGo bus.. However, the first month will be free to ride.
Once that first month is over, users can pay for rides via their MyKey card and app that they have for IndyGo.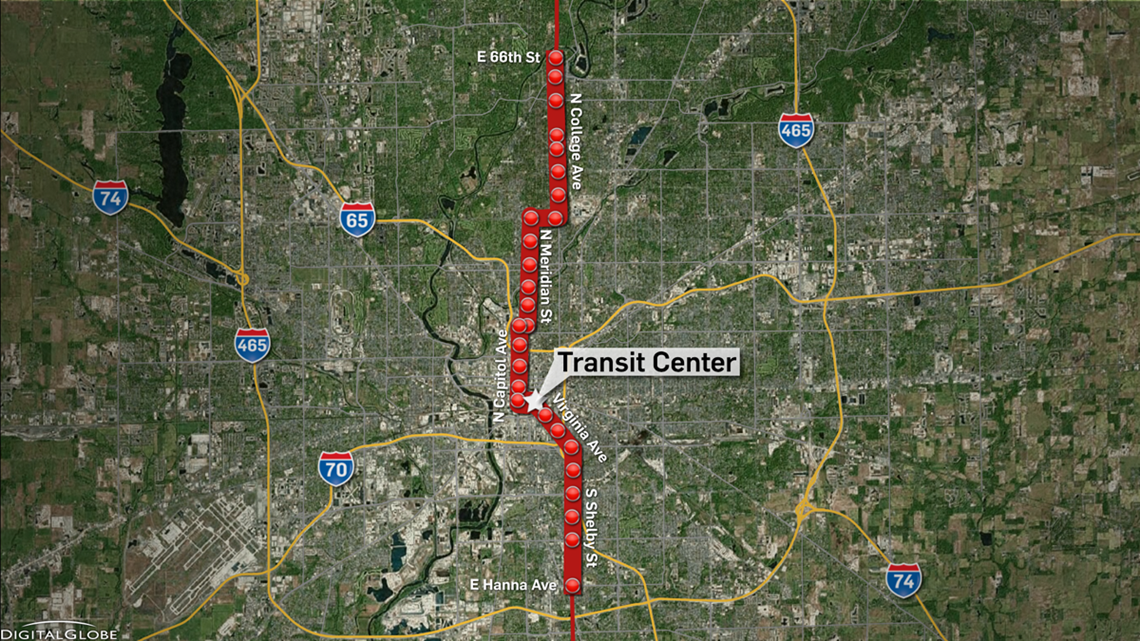 Bus lanes are designated by red paint and only the bus or emergency vehicles may use those lanes. There are designated lanes turn as well as to drive straight through an intersection on Red Line bus routes.
Here are animations to show the rules of the road with Red Line:
Emergency Vehicle Etiquette
Maryland Street
Washington and Capitol
18th and Capitol
St. Clair and Capitol
30th and Meridian
The Red Line is expected to open on Sept. 1 and will run every day from 5 a.m. to 1 a.m.
A bus will be available at each station every 10 minutes during peak service and will vary during non-peak times.
To read more about the Red Line, click here.