SPEEDWAY, Ind — The Indianapolis Motor Speedway has announced the 2020 running of the Indianapolis 500 will happen on Aug. 23 but with some major changes.
Because of the pandemic, the race this year will run at only 25 percent capacity of fans in order to maintain social distancing.
On Wednesday, the Speedway released a health and safety plan for all those attending the race. Here is a list of those procedures and requirements:
All fans, participants, workforce and media will be screened prior to venue entry by contactless temperature screening. Anyone with a temperature of 100.4 or above will be required to take a secondary, oral temperature test conducted by medical personnel. If that tests comes back 100.4 F or above, they will be provided a voucher for a ticket refund for the account holder and a recommendation to contact their physician for further precautions.
All people attending the race must wear a face mask in the parking lots, before entering the IMS and during the race except when eating or drinking. Face coverings will be provided by IMS for those who do not have one.
Individual bottles of hand sanitizer will be provided to all individuals entering the venue.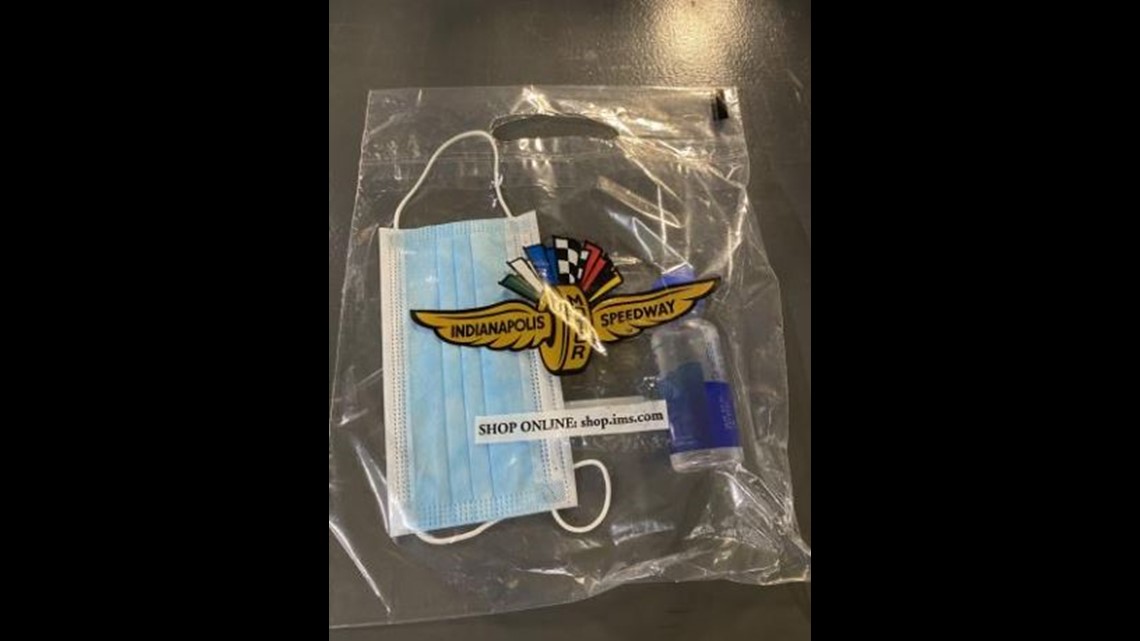 Spectators in the grandstands will be assigned reserved seats in a distanced seating configuration.
Infield capacity is reduced by 90 percent to enable physical distancing and minimize congestion.
On public days, other than Indy 500 Race Day, all grandstand tickets are general admission. Fans will be required to sit in seats that are marked as available for seating.
Food service providers will be required to wear proper PPE, remove buffet options and have physical distancing markings.
Credential distribution is restricted and access will be reduced.
The Speedway will have venue signage and physical distancing ground graphics with instructions for guests.
Staff at the IMS will disinfect, clean and sanitize spaces and surfaces. Restrooms will be cleaned hourly.
Plan is continually reviewed in consultation with leading medical experts.
Here is what fans can expect when they arrive at IMS:
A person will greet fans and help them find the shortest line.
Another worker will then give fans the "Guest Kit" with a face mask and hand sanitizer.
Fans will then undergo the temperature check done by another worker.
Next, a worker will check coolers and bags.
Finally, fans can move to have their tickets scanned.
The IMS will provide tent coverings for shelter from sunlight to minimize the heat-related illness risk. Fans will also be placed in certain areas to help attendees cool off.
The Speedway said it's working to reassign seats to those planning to attend the race so individuals are socially distanced. Social distancing is recommended in all situations.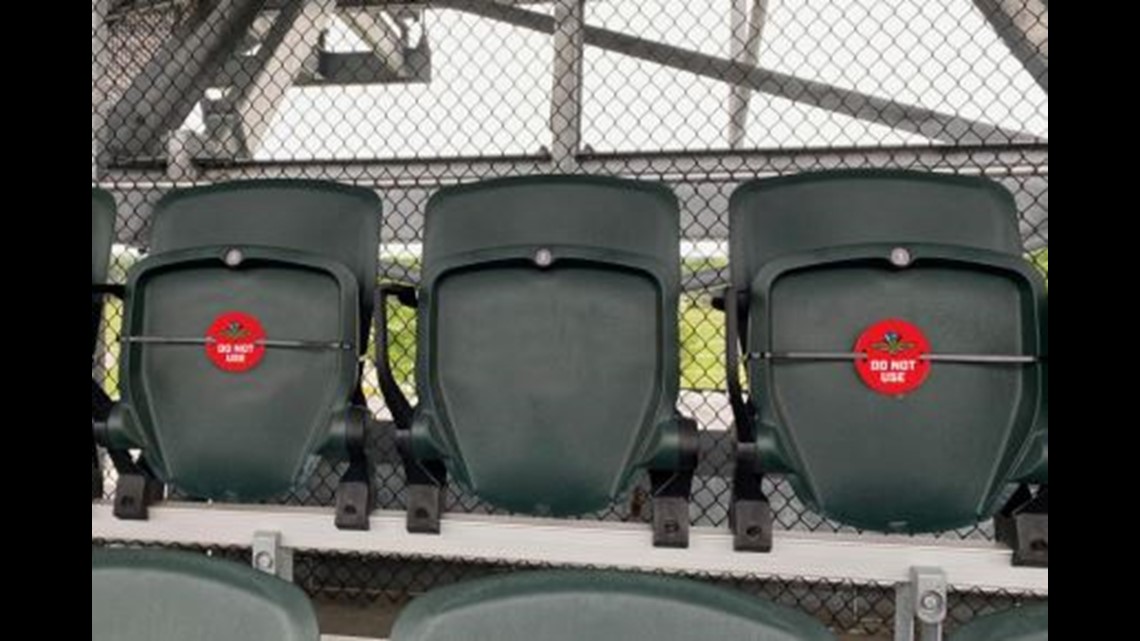 IMS is also suggesting fans pay with credit card whenever possible. Cash will still be accepted at some points of sale.
Gates (all days but race day) – Cash and Credit Cards, vary by gate
Ticket Remote Trailers (all days but race day) - Cash and Credit Cards, card preferred
Legends Retail - Cash and Credit Cards, card preferred
Levy Concessions - Cash and Credit Cards, card preferred
Photo Retail – Credit card only
Outside Venue Parking Lots – Cash
At the end of the race, extra gates will open to help fans leave without getting into a crowded situation. Traffic will also be held for 45 to 60 minutes after the checkered flag to allow fans to get to their cars without having to wait in groups at street crossings.
The Indianapolis 500 will air live on WTHR Aug. 23.