WAYNE COUNTY, INDIANA, Ind. — A 4-year-old boy died, and several others were injured in a crash Thursday night in Wayne County. Police say the accident happened shortly before 8 p.m. at U.S. 40 and Round Barn Road.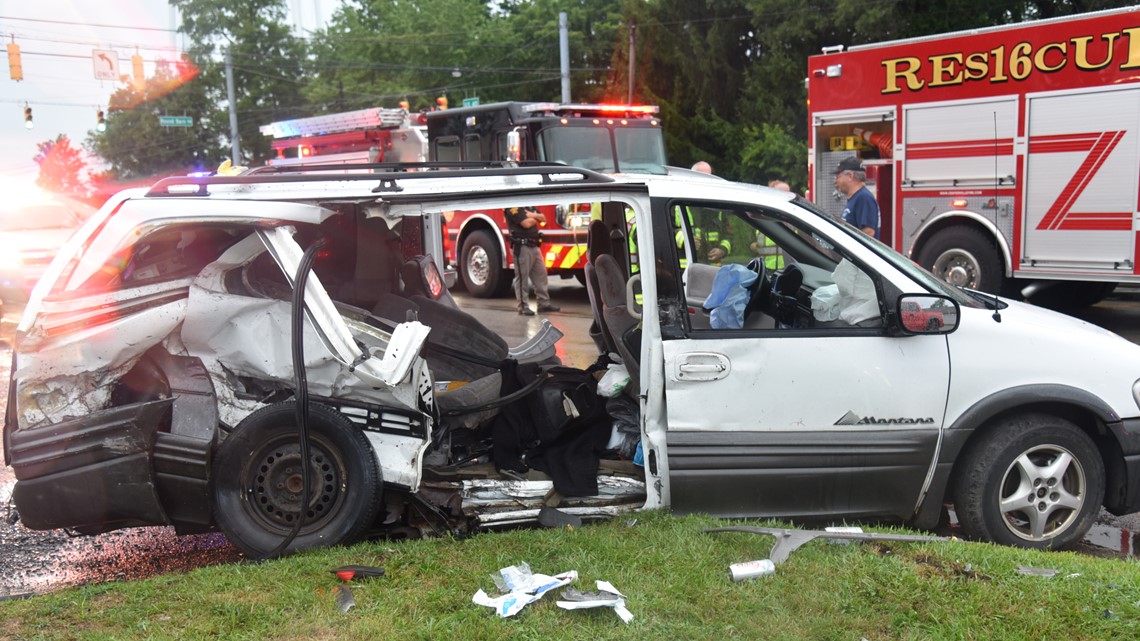 Investigators say a van driven by 23-year-old David Kirkendall-Hollingsworth was traveling westbound on U.S. 40 approaching Round Barn when it was hit by a truck traveling east on U.S. 40. Police say the van was attempting a left turn in front of the truck. The truck was driven by 28-year-old Christopher Justice of Cambridge City.
Police say another vehicle struck Justice's truck in a secondary collision.
David Kirkendall, 4, was a passenger in the van and was flown to Riley Children's Hospital in Indianapolis where he later died.
Seven other people, including three children, suffered non-life-threatening injuries.
Police say all the children appeared to have been properly restrained.