INDIANAPOLIS — A new downtown tour is taking people through the rich history of Indiana Avenue, an area once known as the cultural hub for African American businesses in Indianapolis.
Sampson Levingston started doing walk-and-talk tours two weeks ago as an addition to his blog "Through2Eyes." So far, dozens of people have joined with some tours even being sold out.
"The more I discover about Indiana's history, the more I discover about myself," he said.
Levingston was born and raised in Indianapolis and is an Indiana State University graduate and former wide receiver. Now, his focus is on sharing the power of history with his community.
This summer, he introduced walking tours on Indiana Avenue.
"There is no record of Indianapolis as a city without African Americans here," Levingston said. "We've always been here; we are always going to be here. So it's cool to celebrate where we once lived."
Indiana Avenue was known for its infamous jazz clubs, like Sunset Terrace, with some of the greats coming to play like Duke Ellington, Count Basie and local musicians like Wes Montgomery.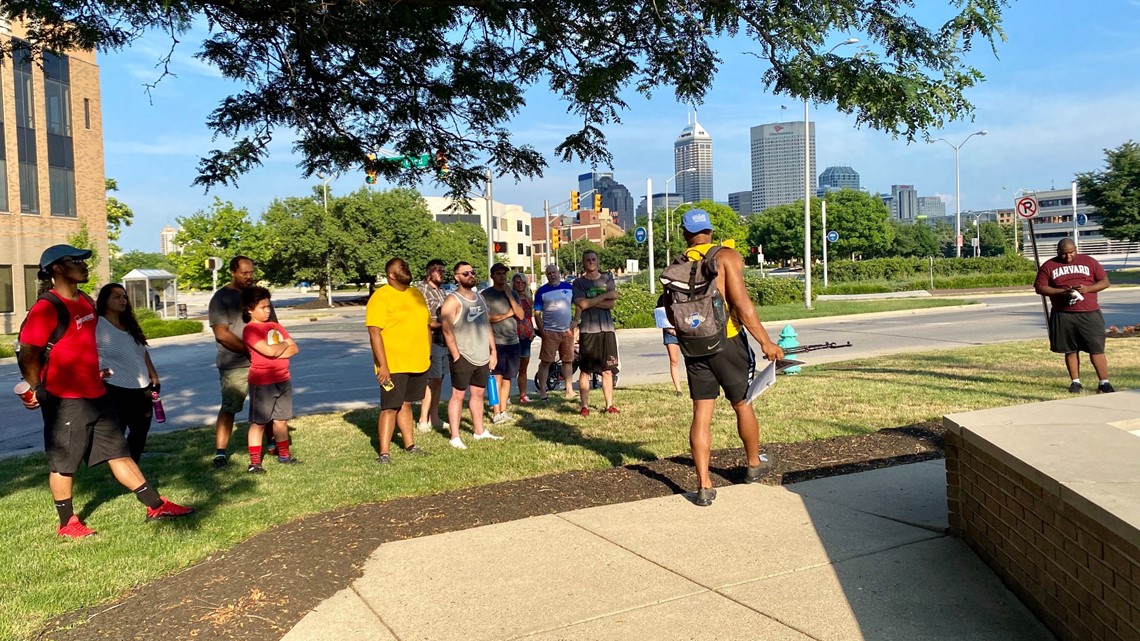 "The Avenue" was a product of segregation after thousands of African Americans came to the north in what became known as "The Great Migration."
"It's not because we wanted to live here, it's because we were told to live here, but regardless, we made it home. We made Indiana home," Levingston said.
The area is also home to the Madame Walker Theatre Center and the old Senate Avenue YMCA.
"If we can do that, if everywhere we go, we can appreciate things, I think we will all start to feel a better sense of community in this community," Levingston said.
You can find more information about his tours here.