CARMEL, Ind. — A popular brewery is opening in Carmel on Friday.
Upland Brewing's newest taphouse location will open to the public on Sept. 1 in the Clay Terrace shopping mall, near West 146th Street.
This will be the second Upland location in the Carmel area. The first opened in 2013 and is located at 820 E. 116th St. The brewery also operates locations in Indianapolis, Columbus, and Jeffersonville, in addition to the three in Bloomington.
"Opening the doors of Upland Clay Terrace is a natural step for the Upland brand and something we've been so excited about," Padraig Cullen, Upland Brewing Company vice president of hospitality, said in a statement. "This location is truly special. With tons of shopping and recreation, as well as outdoor space nearby, this spot is versatile and lends itself to being a quick lunch stop, evening date night location and more."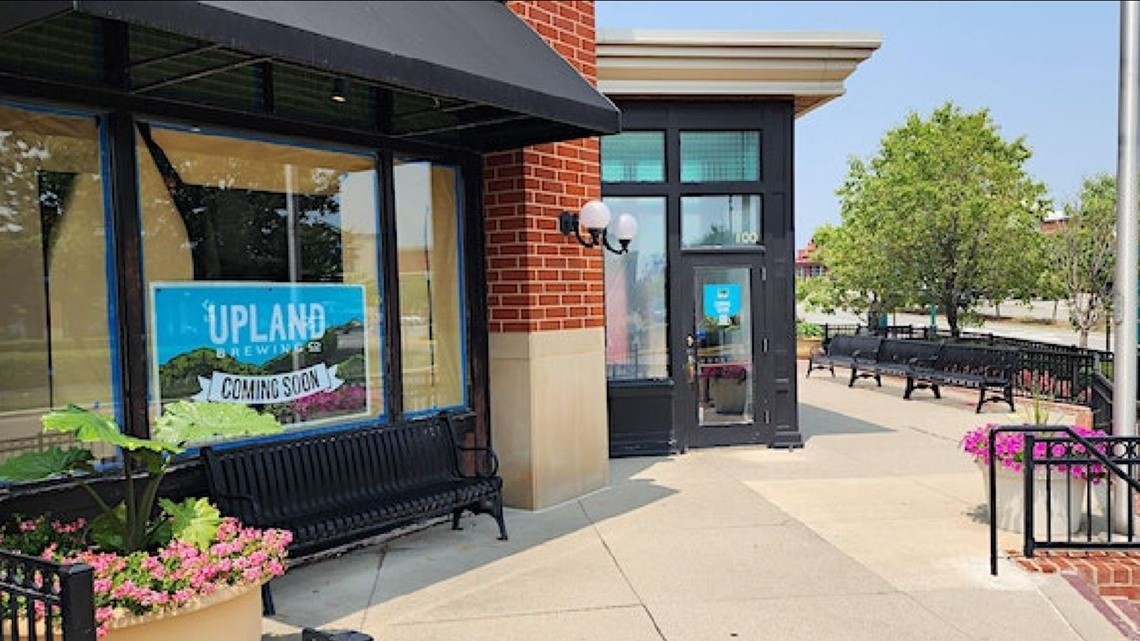 The location will take over the space next to Pies & Pints and will feature a patio with garage doors to create an indoor/outdoor experience for diners.
"Clay Terrace is excited to welcome Upland Brewing Company as an addition to our list of unique dining experiences," said Jennifer Hillman, general manager of Clay Terrace, in a previous statement.
Business hours will be Sunday-Thursday from 11 a.m. to 11 p.m., and 11 a.m. to midnight on Friday and Saturday.
The kitchen will close at 10 p.m. Sunday-Thursday, and stay open an hour later until 11 p.m. Friday-Saturday.