UPDATE: Carmel Major Jim Brainard is now putting the lawsuit against Minneapolis on hold.
"I still feel that the Minneapolis Police Department was recklessly negligent, given the officer's disciplinary history, in allowing him to remain in uniform patrolling the streets of Minneapolis. My intent was to send a message that their negligence cost many lives and millions in property damage across the country," Mayor Brainard said. "This is not about inflicting more pain to the good people of Minneapolis. It is about sending a message to its leaders and to leaders of across the U.S. that we will no longer tolerate the violence and damage that results from their inability or unwillingness to treat all people with respect."
Several hundred protesters did gather in Carmel Monday night. The event stayed peaceful with police and event organizers talking with each other.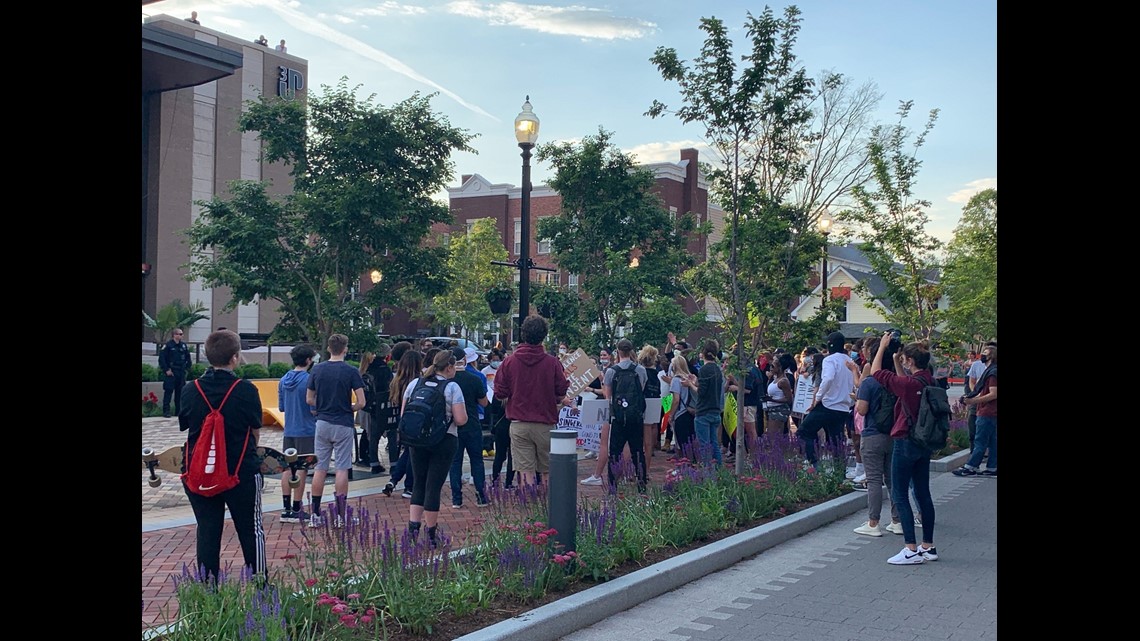 Original story continues below.
CARMEL, Ind. (WTHR) — Carmel is considering legal action against Minneapolis because of the costs of the city "responding to the resulting riots and looting."
In a release by the city it says, "Carmel will take every action available to protect the community from the threat of violence and property damage in the wake of riots and protests due to the murder of George Floyd at the hands of Minnesota police officers."
Carmel has retained outside legal counsel for possible action against Minneapolis. Carmel is claiming negligence for the expenses incurred protecting the city.
Carmel Mayor Jim Brainard said that because of the actions of Minneapolis' officers, Carmel "would not have incurred the costs of responding to the resulting riots and looting."
The mayor said there had been social media posts encouraging people to "protest in and destroy areas of Carmel."
"As a result of these threats, I quadrupled the number of officers assigned to patrol on Saturday in order to protect our community. While the evening passed peacefully for the most part, there were some windows that were broken out of the Kohl's on Michigan Road in the early morning hours on Sunday. Our police department is gathering evidence in this crime," Mayor Brainard said. "I encourage other cities to join us in this lawsuit for recovery of our costs. Those in power need to understand the far-reaching consequences of their actions," Mayor Brainard said in the release.
The mayor said Carmel has worked over the last two decades to "ensure that we are clear that regardless of where one is from or what race one is, they are welcome to live work and raise their families safely in Carmel."
The mayor also commented that close to twenty percent of Carmel is non-Caucasian.
The statement said the Carmel Police Department has conducted bias training and was one of the first to obtain body cameras.
"It is unfortunate that there are some who have taken advantage of the situation and escalated the peaceful civil protests into violent riots, where there is further loss of life, injuries and senseless destruction of public and private property. It is when these lawful and protected protests turn violent and unlawful that they will not be tolerated," Mayor Brainard said.
He went on to say they will not tolerate violence or unlawful destruction of any kind in Carmel.