INDIANAPOLIS (WTHR) — At Tyler Trent's home church, sports collectibles were seen all around.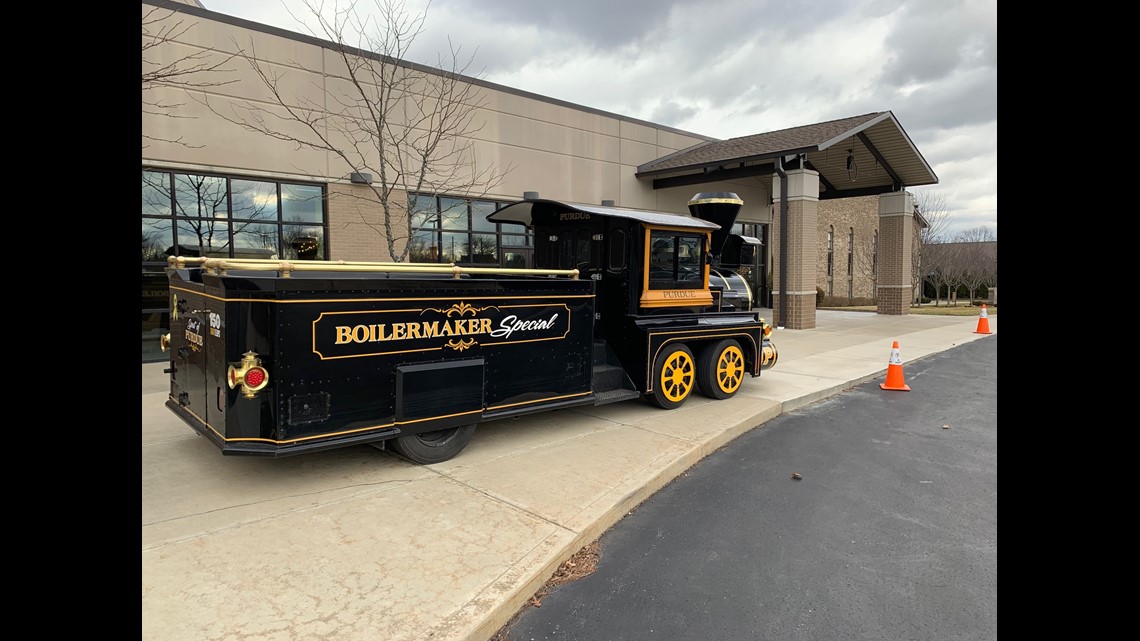 Governor Eric Holcomb told the 20-year-old's loved ones, "Dear Trent family, our hearts are heavy with yours over the loss of Tyler."

Holcomb read a message from Vice President Mike Pence: "Tyler touched the hearts of our nation. And he continued to build up others. Even in the midst of his own battle with osteosarcoma."

Tyler Trent was Purdue's biggest fan and the team filed off two buses to be there for Tyler for his funeral at College Park Church Tuesday night.
David Blough, one of those players, introduced himself to the congregation saying, "I'm one of Tyler's co-captains," and when the congregation laughed he added, "That's the truth."
Indianapolis sportswriter Gregg Doyel said, "We could not get enough of Tyler. And it's because, while he had cancer, he wasn't just taking it, he wasn't just dying, that kid was living."
Tyler was not only living on the sidelines and on the Colts' plane headed for a big bowl game. He was living to advance research for a bone cancer cure.
His friend Trey Mock said, "He was in a lot of pain."
The close friend marveled as Tyler rallied to make it to the big on-field moments. Even on very painful days Tyler was looking ahead and would ask Mock, "Are we still good for the game?"
And he was good for the off-field fights too.
"Tyler's goal was not only to cure cancer but to glorify God," says Mock. "I'll always love you. Boiler up brother."
The Trent family walked hand-in-hand in remembrance.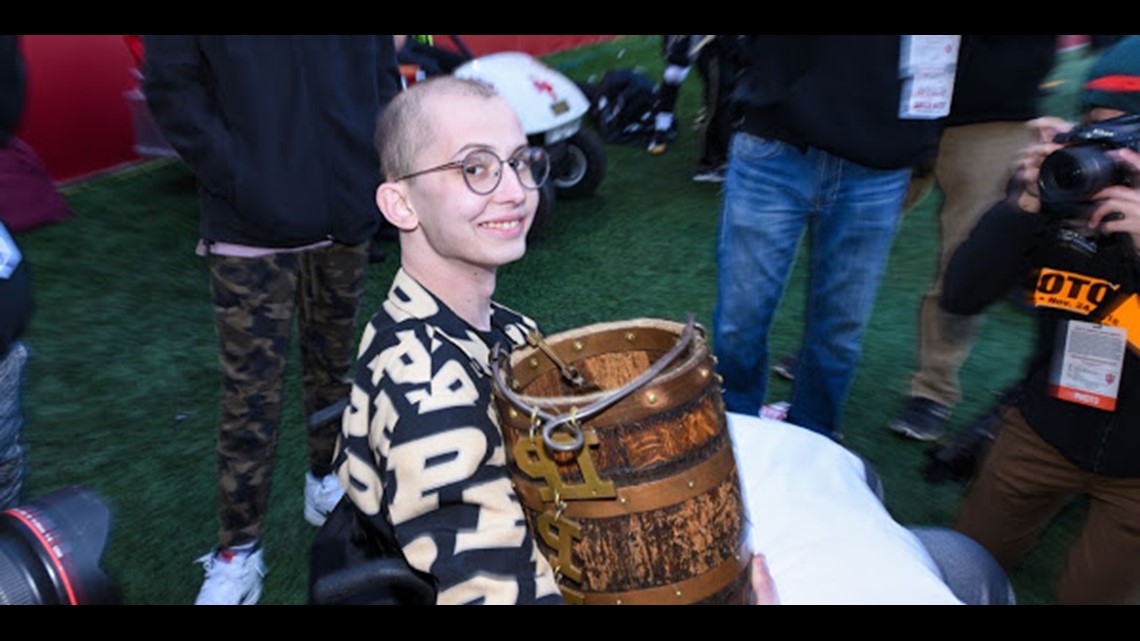 "Tyler took suffering and made it something amazing," said his Uncle Todd.
Tyler's pastor remembered his smile.
Pastor Joe Wittmer said even though he is a "lifelong Ohio State fan," he actually "cheered when they lost to Purdue."
"First time I had cancer I didn't trust in the lord," said Tyler, from a screen during his service.
But in his own video message recorded over the last year or so at different phases of the disease, Tyler said that changed.

"I believe the Lord gave me my cancer for a reason," — to glorify the lord, he said, to give others hope.
After, they sang "You Are My Sunshine," the Trents' old family bedtime song.
There was also a reception for family and friends.
Longtime pal Jake Heinzmann summed it up.
"Tyler is finally free and now it's up to us to live as Tyler lived."
You can watch the full service here.