WEST LAFAYETTE, Ind. (WTHR) — Eyewitness News has learned that the Tyler Trent Student Gate will be dedicated at Purdue University in September.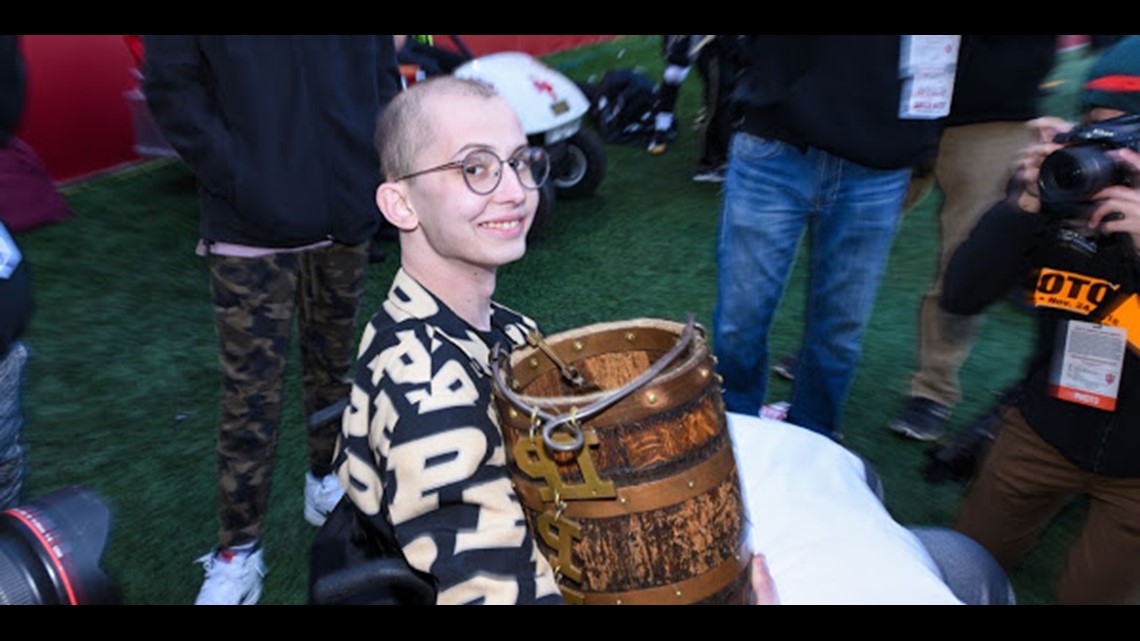 The ceremony will happen before the first home game on Sept. 7. Purdue will be hosting Vanderbilt, and the game starts at noon.
Sept. 7 would have been Tyler Trent's 21st birthday.
Trent died on Jan. 1 at age 20 following a battle with bone cancer.
Trent became a social media star with his positive attitude and determination to live every day to the fullest.