INDIANAPOLIS (WTHR ) — February 14 is not just Valentine's Day. This year, it also happens to be "No One Eats Alone Day." It's a day that's all about ending social isolation, which is the feeling of being left out, lonely or invisible.
Before lunch on "No One Eats Alone Day," students at Stout Field Elementary School watched a performance by the Young Actors Theatre. They acted out a skit based on real-life stories about bullying.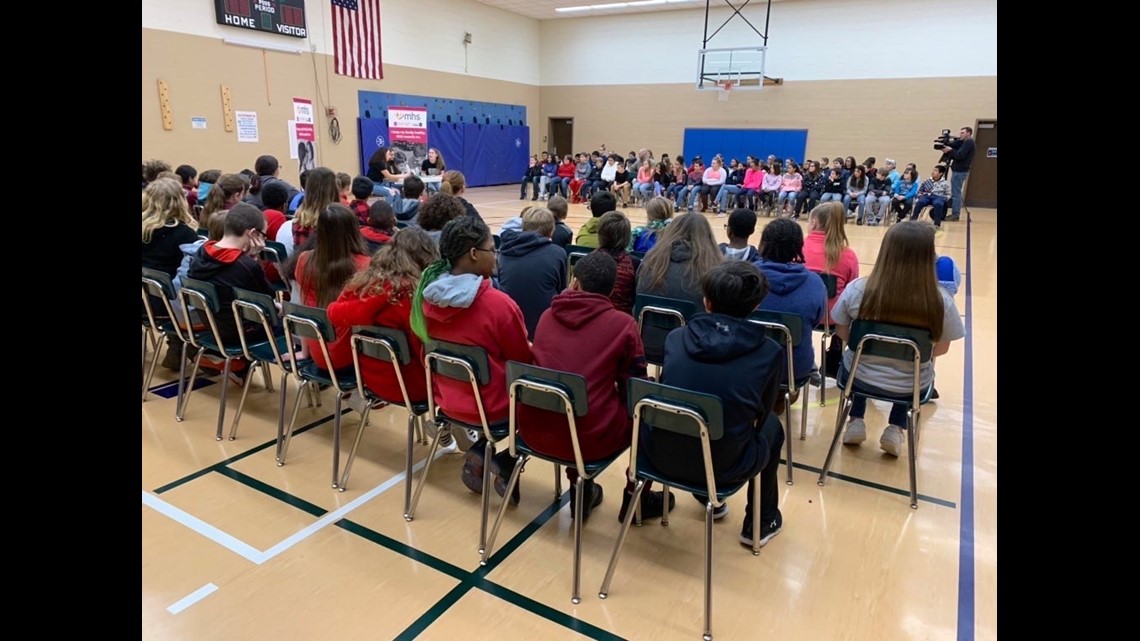 "This show does show hope," said Sidney Dixon of Young Actors Theatre. "I feel like a lot of bullying stories don't. I also think it's important that we are kids. We've been through it, and we're also showing that there can be light at the end of the tunnel."
When the show ended, it was time for lunch. The kids were encouraged to sit with someone they didn't know.
"We know that social isolation can affect so many parts of your health," said Managed Health Services School Based Service Administrator Elizabeth Sons. "Your physical health, your social health, your mental health. We want to make sure kids are being healthy, and we want to make sure they're feeling included and being kind."
Sixth-grader Carl Spicer got the message.
"I thought it really like let me know that no matter what happens there's still hope on any situation possible," said Spicer.
And today taught him a lesson he can carry with him well beyond "No One Eats Alone Day."
"I think it's important to include others because if you include others, others will include you," said Spicer. "As I look around, no one's eating alone."
Managed Health Services (MHS) hosted this event at Stout Field Elementary School. They've been going around to different schools for the past three years now on "No One Eats Alone Day." Next, they'll be going to a middle school in Fort Wayne with the Young Actors Theatre and will do this all over again for another 400 plus students. WTHR has partnered with MHS to create "A Seat at the Table" to offer an open, honest conversation about inclusion and making sure no one eats alone.