LEBANON, Indiana — Lebanon Police say a baby girl is going to be OK after being involved in a pursuit and crash Tuesday with her mom behind the wheel of a car that had been reported stolen.
Cameras outside of Lebanon first flagged a black Honda Civic as having been stolen from Muncie.
When a Boone County sheriff's deputy tried to pull it over, police say the driver, 18-year-old Jamiah Nicole Brown, took off and led police on a high-speed chase.
According to Lebanon Police, officers used a tire-deflating device a mile outside of downtown to slow the car.
The car eventually crashed at the intersection of State Roads 32 and 39 in downtown Lebanon, hitting four other vehicles, including one it t-boned, police said.
"The female driver took off from the vehicle, grabbed her baby and was later located at a residence nearby," said Lebanon Police Officer Tre Comage, who said two other teens who were also in the stolen car stayed put.
Everyone, including the driver of the car that got t-boned, was taken to area hospitals. Police said all injuries are believed to be non-life-threatening.
"It's bold to take on a pursuit while you have your baby in the car, but it seemed like the baby, she'll make it through and luckily, nobody is seriously injured," said Comage.
Police say they didn't know Brown had a baby in the car when they started the chase, but officers backed off when she got close to downtown Lebanon.
"It was definitely dangerous, especially right around 4 o'clock, coming into town, especially at that intersection. It's very busy, so it's just a good thing no one was seriously hurt," Comage added.
Brown was treated at Witham Hospital in Lebanon, then was taken to the Boone County Jail when she was released from the hospital.
She is facing preliminary charges including leaving the scene of a serious bodily injury crash, operating a vehicle while intoxicated causing serious bodily injury, resisting law enforcement, criminal recklessness, neglect of a dependent and vehicle theft. All of those charges are felonies. She is also facing a possible charge of misdemeanor reckless driving.
Her three-month-old child was treated for minor injuries. The Department of Child Services is assisting with the ongoing investigation, police said Tuesday night.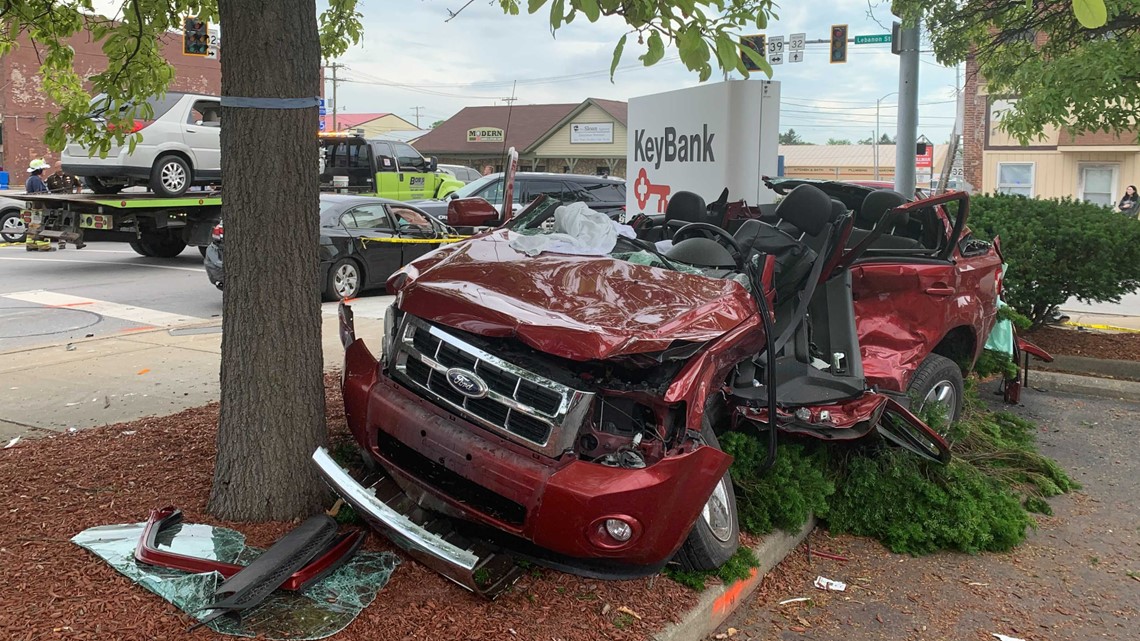 The intersection of State Road 32 and State Road 39 was blocked off while authorities investigated the crash.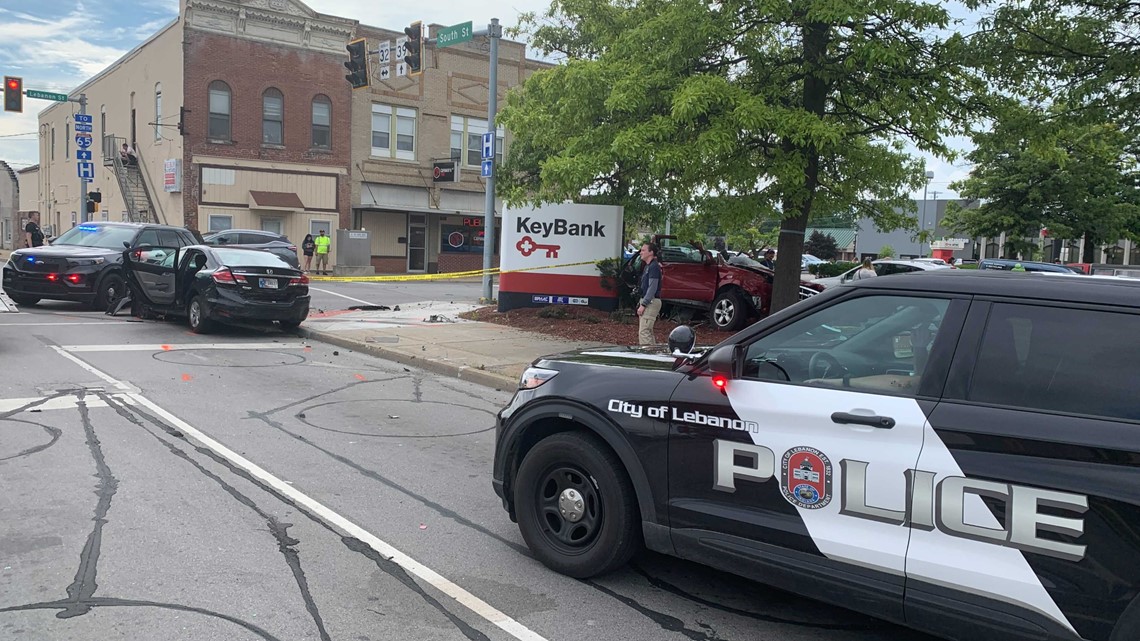 Editor's Note: Police initially believed there was serious bodily injury from the crash. This story has been updated with new information that the injuries were non-life-threatening.