SPEEDWAY, Ind. (WTHR) – During the month of May, front yards in Speedway get turned into parking lots.
"Oh my gosh," said Brittany Sandlin, who lives in Speedway. "Cars parked everywhere in everyone's yard and driveways."
Brittany's family has seen it since they moved in back in 1994. When the Sandlins bought their home, they say a man named Chuck McClurkin came with it. Chuck lives in Texas, but he started parking in their yard during the month of May decades ago to see the Indianapolis 500.
When the Sandlin's moved in, Kristy admits it needed some work. Her neighbors told her about Chuck, who had stayed with the previous owners when he came to town. He was ready to visit Indiana to see the first Brickyard race.
"I didn't even know where to put him," said Kristy, who is Brittany's mother. "I was embarrassed of the house."
But Chuck didn't seem to mind.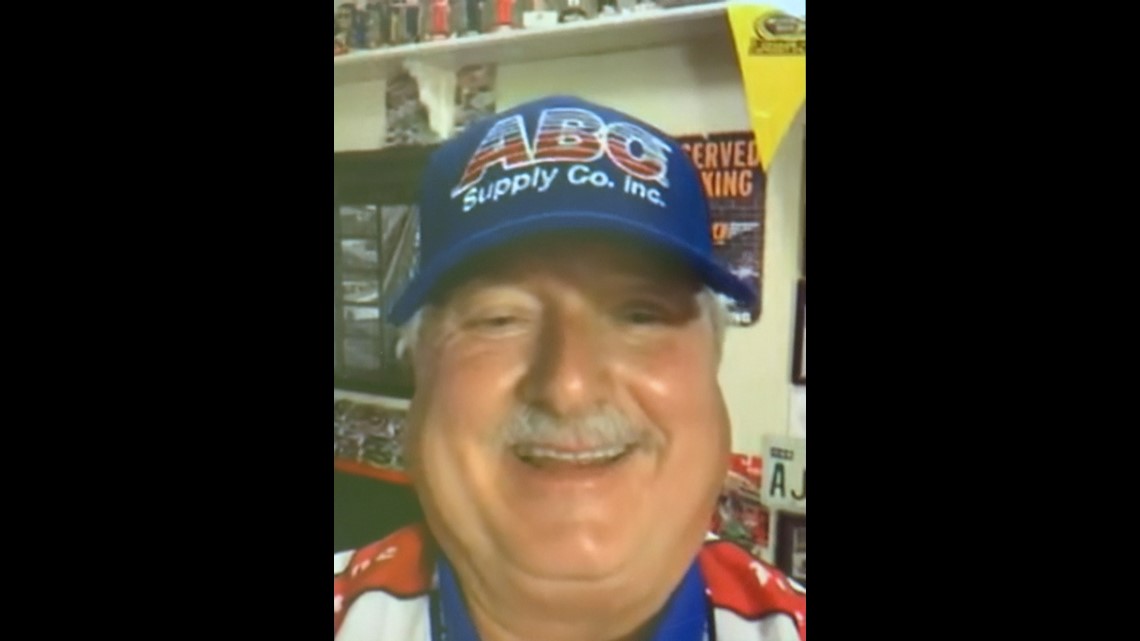 "All's we need is a sink and a toilet and a roof over our head basically, right?" said Chuck, with a laugh, when he remembers that first time they met.
Chuck loves IndyCar racing and is a big fan of A.J. Foyt, since he lives in Texas, where Foyt is from. Chuck's first time to the Indianapolis Motor Speedway was in 1977, when A.J. won his fourth Indy 500.
"We drove up there in my '67 Mustang and slept in the car about a half-mile west of the track," said Chuck.
He hasn't missed a 500 since and he usually wears all his A.J. Foyt gear while he's in town, from his hat to his socks.
A few decades back, he started staying on Fisher Avenue, even before the Sandlins moved in. Now he's one of their favorite parts of the month.
"He's more than just Chuck now," said Brittany. "Everyone knows him as our Texas dad."
"The kids are my Indy kids," said Chuck.
"It's tradition now," said Kristy. "He is our family."
And they see him more than just in May.
"He flew in for my son's wedding," said Kristy. "And just a few months ago, I was going to have a pretty major brain surgery. It got canceled, but he still came for the day just to show his love and support."
"I made a 24-hour trip to Indy in the middle of December to be there and hug her, make sure everything is OK," said Chuck.
Regardless of whether they make it in the gates for the race, they say this month is about tradition and making new memories along the way.
"It may start at the oval, but it ventures out so much further to our community and all the way, obviously, to Houston, Texas," said Kristy.