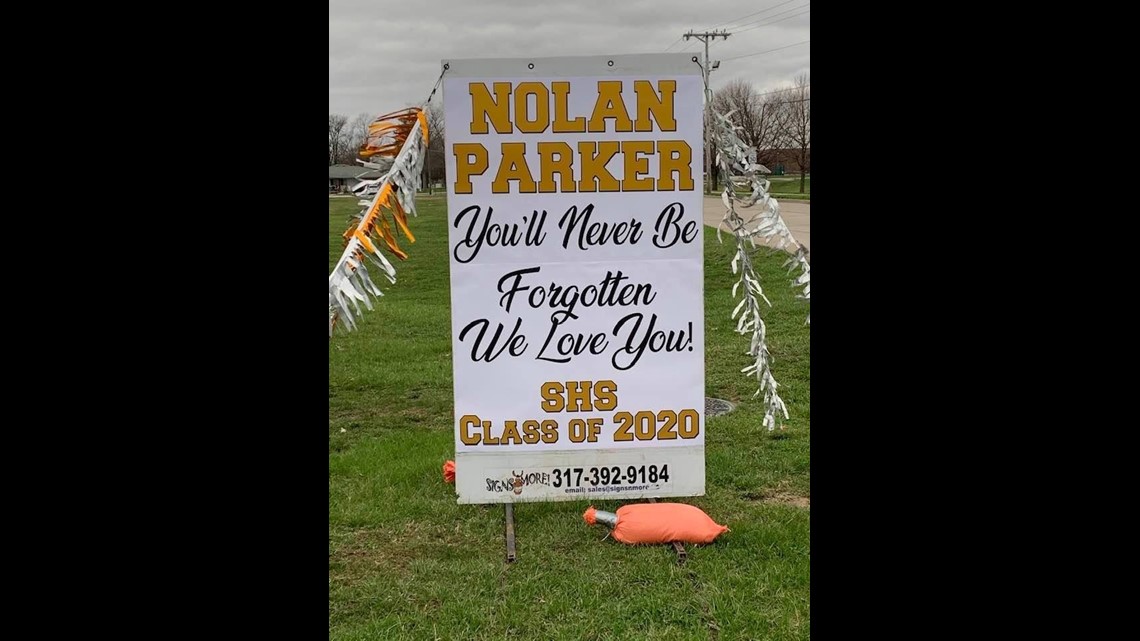 SHELBYVILLE, Ind. (WTHR) – The Shelbyville community is mourning the loss of a high school athlete.
Because of the coronavirus outbreak, what would have been a funeral attended by hundreds had to be limited for people's safety.
That's why so many people lined streets Saturday morning near the high school and near soccer fields where Nolan Parker used to play.
The Shelbyville teen died last week in a car crash.
Friends and classmates held signs to share condolences for his family.
The community has really stepped up to support the Parker family, including raising $25,000 for a scholarship in Nolan's name.
They have a GoFundMe account set up here.