PYEONGCHANG, S. Korea (WTHR) - The Vice President and his wife Karen play a big role for the United States in the opening ceremony of the 2018 Winter Olympics.
Eyewitness News sports director Dave Calabro caught up with the Second Lady before Friday's event to talk about the honor.
"I'm ready," she said. "I'm ready for Team USA," showing us the branded gloves she was wearing.
"It's so exciting to think that we have 244 athletes from the United States competing."
She said she was looking forward the pageantry of the parade of nations.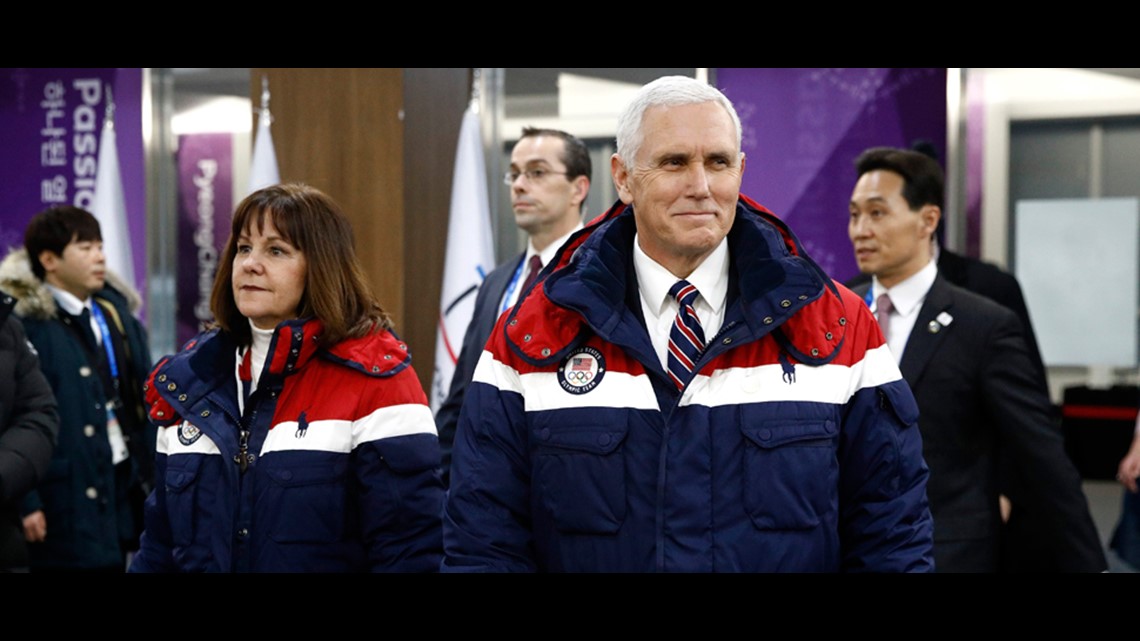 "Watching all the countries, 90 countries come through but then to finally see the United States with Erin Hamlin waving the flag, just that sea of red, white and blue, I'm really excited for it.
You can watch all of Dave Calabro's interview with Second Lady Karen Pence. Click on the media player above.