FRANKLIN, Ind. — Prom is an important, but often expensive, high school memory. That's why community members in Johnson County stepped in to help teens find their perfect outfits while avoiding the cost.
Nearly 200 teens found their perfect dresses and suits Saturday through Project Prom.
The event, held in Franklin, kicked off at 10 a.m., but families started lining up outside the Franklin branch of the Johnson County Public Library and hour before it started.
Dresses and suits were on display in one building behind the library, while another building held "pop-up pods" that acted as fitting rooms where teens could try on suits, dresses and accessories.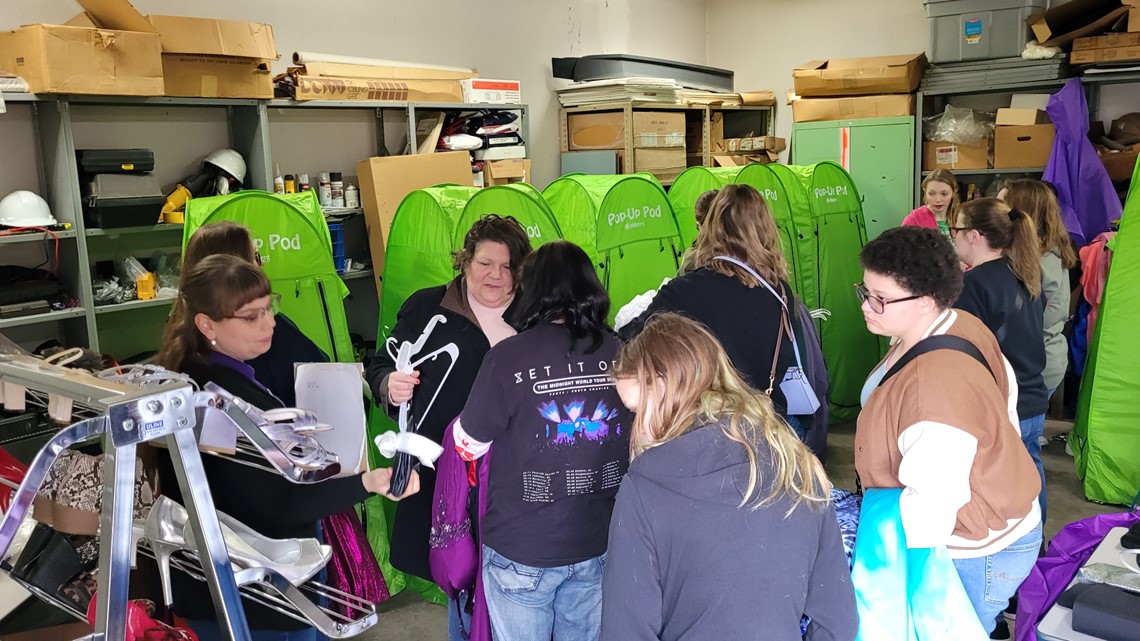 The outfits and accessories, which were all new or nearly new, were donated by people in the community.
"Because attending prom is more expensive than ever, some teens don't attend and miss the experience. We hope to put the fun back into prom for teens by alleviating some of the prom expense with free formal wear," said Josephine Whitaker, Project Prom's committee leader.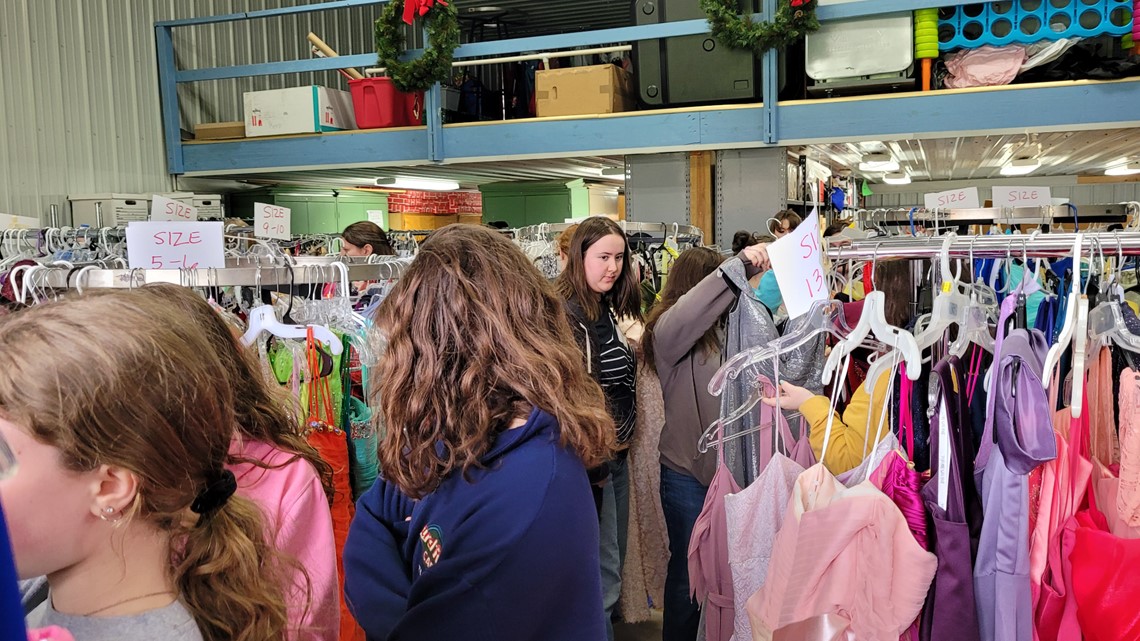 In the first hour and a half, people picked out more than 70 dresses, suits and accessories.
Whitaker said that by 4:30 p.m., 30 minutes before close, 175 dresses and 21 suits had been taken home.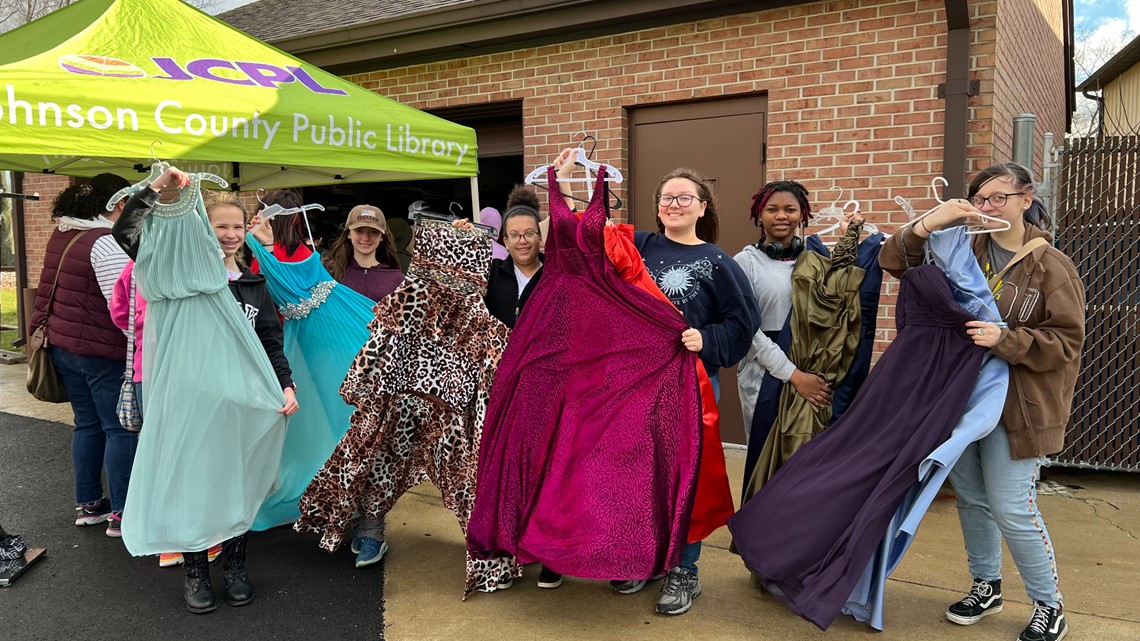 The event continues Sunday in Franklin from 1 p.m. to 4 p.m.
Whitaker said teens do not have to be library card holders or a resident of Johnson County to pick out free prom dresses, suits and accessories.
If anyone wants to donate suits, dresses or accessories for next year's Project Prom, donations of new and gently-used items are accepted year-round at any JCPL branch.