Our source couldn't confirm what was said on the call, but tells us the call came after Seaman was released from the hospital earlier that day.
President Trump publicly tweeted around 10:45 a.m., "Thanks to very brave Teacher & Hero Jason Seaman of Noblesville, Indiana, for his heroic act in saving so many precious young lives. His quick and automatic action is being talked about all over the world!"
He was shot three times while tackling the shooter to the ground.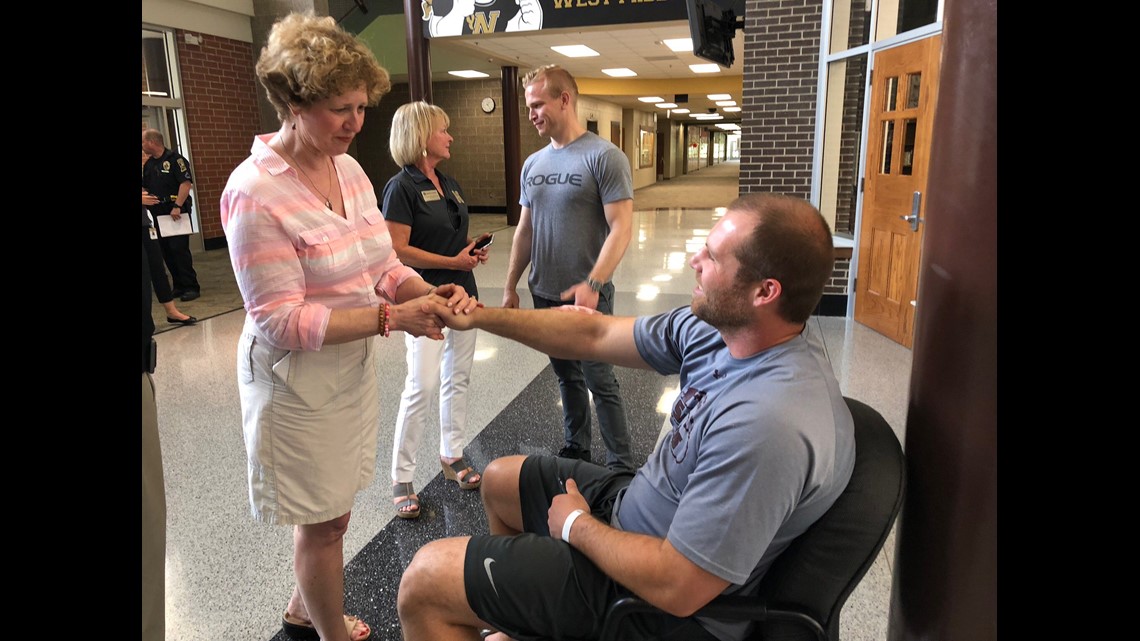 Congresswoman Susan Brooks, who represents the Noblesville area also met Seaman while they were both visiting Noblesville West Middle School after he left the hospital Saturday.
Ella Whistler, the 13-year-old student who was also injured in the shooting, is still recovering at the hospital after going through surgery yesterday at IU Health Riley Hospital for Children.
Her family released a statement about the shooting Friday night:
"Our daughter, Ella Whistler, was involved in a horrific shooting today at her school. We will spend the next days and weeks processing what happened and why. But first, we wanted to say she is doing well at Riley Hospital for Children. Her status is critical, yet we are pleased to report she is stable. We'd like to thank everyone across the country who prayed for our family today. We've felt those prayers and appreciate each of them. We'd also like to thank the first responders, Noblesville police, Indiana State Police and the medical staff and surgeons at Riley."
Seaman also acknowledged the quick action of first responders in a statement yesterday, and thanked his students for their support.
"To all the students, you are all wonderful and I thank you for your support. You're the reason I teach."