SHERIDAN, Ind. (WTHR) - It's been a mystery for nearly three decades. The last known photo of Paul Raymond Harrod was taken on Thanksgiving Day 1992.
"We have no idea where this individual is or where he might be. He has been off the grid since November 26, 1992," said Hamilton County sheriff's Capt. Mark Bowen.

His disappearance that day launched a 26-year-long search and mystery.
On that day in 1992, Harrod left his home here Sheridan. He left behind $100 bill for his wife and a message that he "needed to get away for a while."

He left in his car, a white 1992 Geo Metro two-door hatchback. According to police, the car would be sold in Denver more than a year later.

Adding to the mystery, it's not known if Paul Harrod is actually the man's name.
"No, we don't know for sure," said Bowen.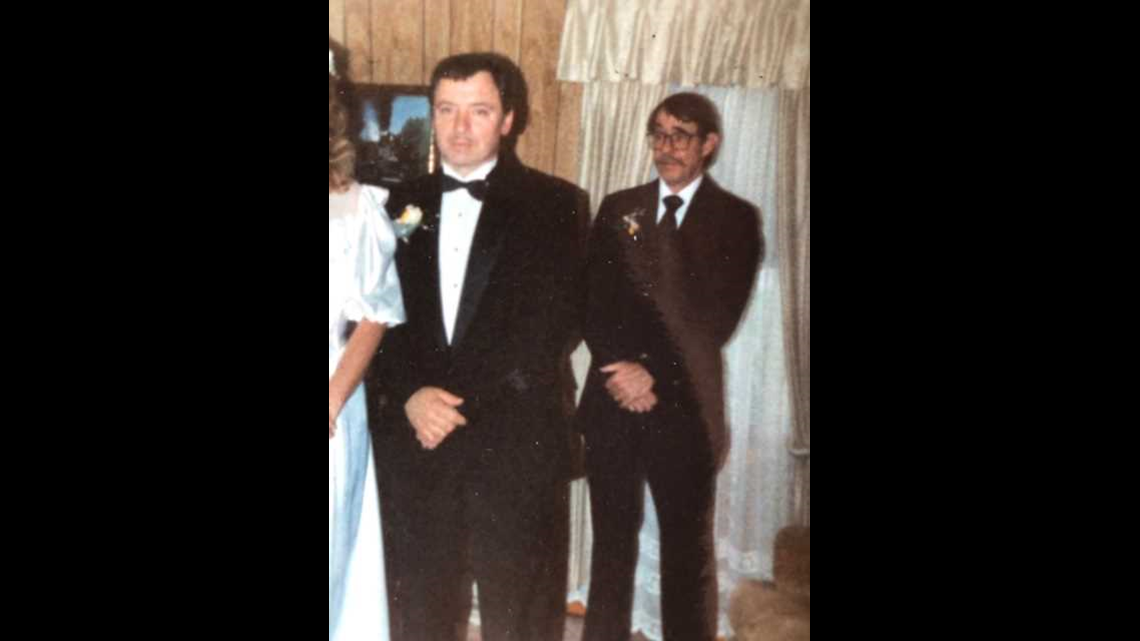 Police have a photo of the man on his wedding day in 1991, standing with his best man, a work associate at the time. He had met his wife at a Sheridan gas station where she worked. All of them thought his name was Paul Harrod.
But the sheriff's investigation uncovered a surprise.

"The name, date of birth and social security number associated with Paul Harrod appears to have belonged to a five-year old boy who was killed in an automobile accident in 1947. The boy would be about 75 now. Police think their missing man is in his 60s or 70s.

The missing man was formerly a custodian at St. Vincent Hospital. Was he an identity thief? Bowen answers that question with another.
"Is there a past or history that he's trying to run from? We really have a lot more questions than answers."
Anyone with information on Paul Raymond Harrod or who may have known Harrod during his time in Hamilton County is asked to contact Detective Lockhart at (317) 776-9887 or through Hamilton County Public Safety Communications at (317) 773-1282.