DELPHI, Ind. (WTHR) - Police in Carroll County are asking for the public's help in identifying a man photographed walking on a trail where two teenagers were murdered Monday.
Indiana State Police released the photograph below of the man, who was on the Delphi Historic Trails around the time Abigail Williams and Liberty German were last seen on the trail Monday afternoon around 1 p.m.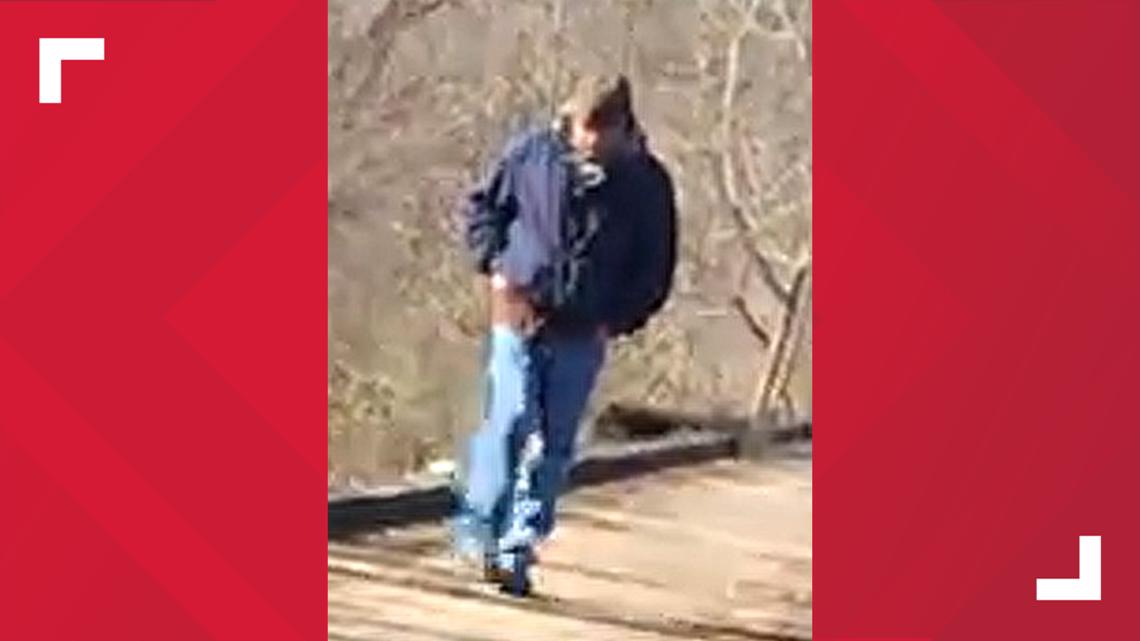 While police aren't calling him a person of interest, he is someone investigators want to talk to because he was on the same trail as the murdered teenagers at the same time.
We saw detectives working Wednesday along country roads near the historic bridge and trail.
"We're going to get to the bottom of this," said Sheriff Tobe Leazenby Wednesday. "We feel confident. We are going to do everything we can within our resources to reach justice in this situation."
The sheriff and and ISP spokesman issued statements after autopsies confirmed the identities of the 13-year-olds.
Police aren't releasing the cause of death, nor are they saying whether both girls died the same way.
Asked whether either of the girls' cell phones were recovered, the officers declined to comment. At least one of the victims had a cell phone and had posted photos to social media before she died. It's not clear if the picture of the man in blue jeans was taken by one of the girls.
"There went like, I don't know, a couple more police officers," said homeowner and neighbor Dave Liebert.
He said he has answered questions from police and is anxious to see a resolution to the case.
Police are also asking anyone who was on the High Bridge Trail Head Monday (February 13) from 1-5 p.m. to contact them.
If you can identify the man in the photo, call the Carroll County Sheriff's Department or the Delphi Police Department at 765-564-2345 or the Indiana State Police at 765-567-2125.
Police say your tip can remain anonymous.