INDIANAPOLIS (WTHR) — From Indianapolis-famous to nationally-famous, Hotel Tango has lofty goals over the next few years.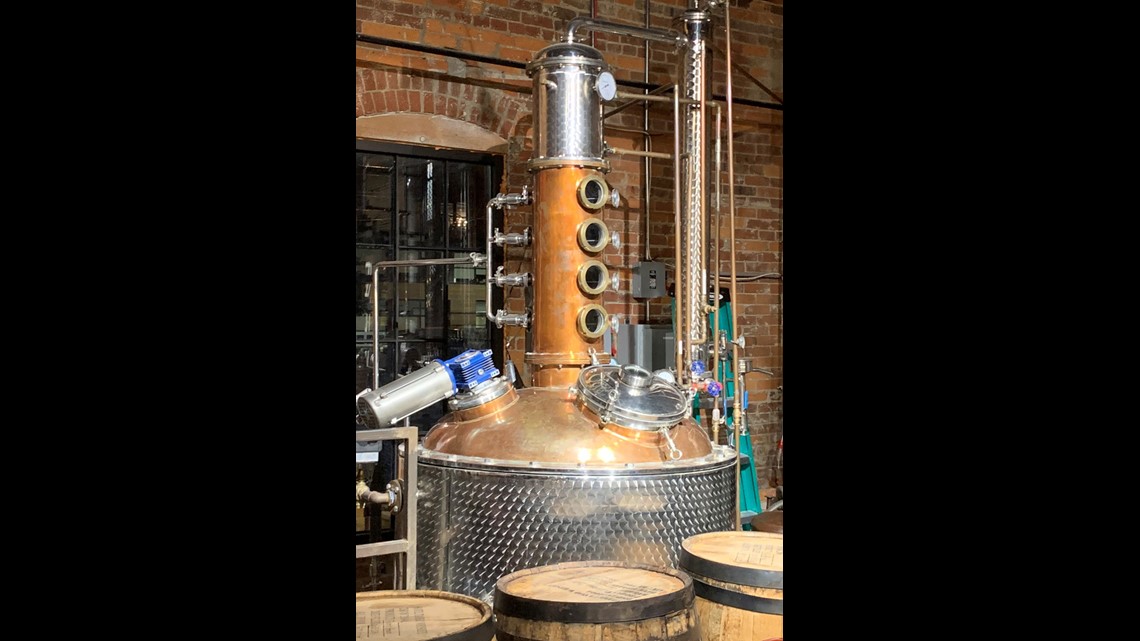 The distillery is in expansion mode with goals of being available nationwide.
Since it opened in September of 2014, Hotel Tango's whiskey, rum, vodka, gin and other products quickly became popular, along with its bar in the Fletcher Place neighborhood. The company recently opened a Fort Wayne location.
Hotel Tango also has unique ownership: it opened as the first combat-disabled, veteran-owned distillery in the country. As it celebrates five years, the distillery's products can be found in five states and on more than 50 military bases across the United States.
Founder and CEO Travis Barnes has been working with a team to reimagine the product packaging and is teaming up with Indianapolis-based marketing agency Young & Laramore to facilitate that growth.
"From the start, our goal was to feel uncomfortable. Through discomfort comes change, and we knew it was time for Hotel Tango to change and evolve into the brand we want to become," Barnes said in a release.
By the end of the year, Barnes hopes to add two more states to his distribution list and up to five more the following year. By 2020, Hotel Tango could be available for purchase in 12 states. That growth would require more ingredients, which would also benefit Indiana farmers — who are a source of much of their products.
Goodwill also benefits as the two teamed up together to hire people from Goodwill's Commercial Services division to work on the physical side of packaging and labeling products.
"Through this relationship, Goodwill is able to help Hotel Tango thrive while providing job opportunities to Hoosiers who face employment barriers," Jim Humphrey, VP of commercial services at Goodwill of Central & Southern Indiana said in a release.
Hotel Tango isn't ruling out a product expansion, currently offering nine spirits. They can be bought at retailers in Indiana, Michigan, Ohio, Texas, and Washington, D. C. — a list they're working to grow in the coming months.