INDIANAPOLIS (WTHR) — As we settle into the new year, a central Indiana doctor is urging people to kick a challenging habit in 2020 by sharing her personal story.
As a Community Health Network physician, Dr. Cynthia Meneghini sees many unique cases a day — a career made possible by her late father's unique gift.
"He put himself through night school and was the first in his family to go to college, and he always played the lottery," said Dr. Meneghini. "I was working at the Highland Burger King, and I saw my mom coming up. They never ate fast food, so it was odd that they were coming up to see me, and she said, 'you're never going to believe this, but your father hit the Power Ball.' He didn't actually hit the Power Ball number but back then, that was a win of $100,000, and he gave it to me to go to medical school."
She graduated from Indiana University debt-free and says she feels her father's presence each day — thanks to his gift. In fact, it is in honor of her father that she is on a personal mission to get people to stop smoking.
"I know you're fine now. That's what my dad said six months before he got cancer," said Dr. Meneghini. "It is a painful, terrible death. You're in pain. You can't breathe. It's awful. I would want to spare my worst enemy that death, and there are things you can do."
Her dad passed away after a nearly two-year battle with cancer.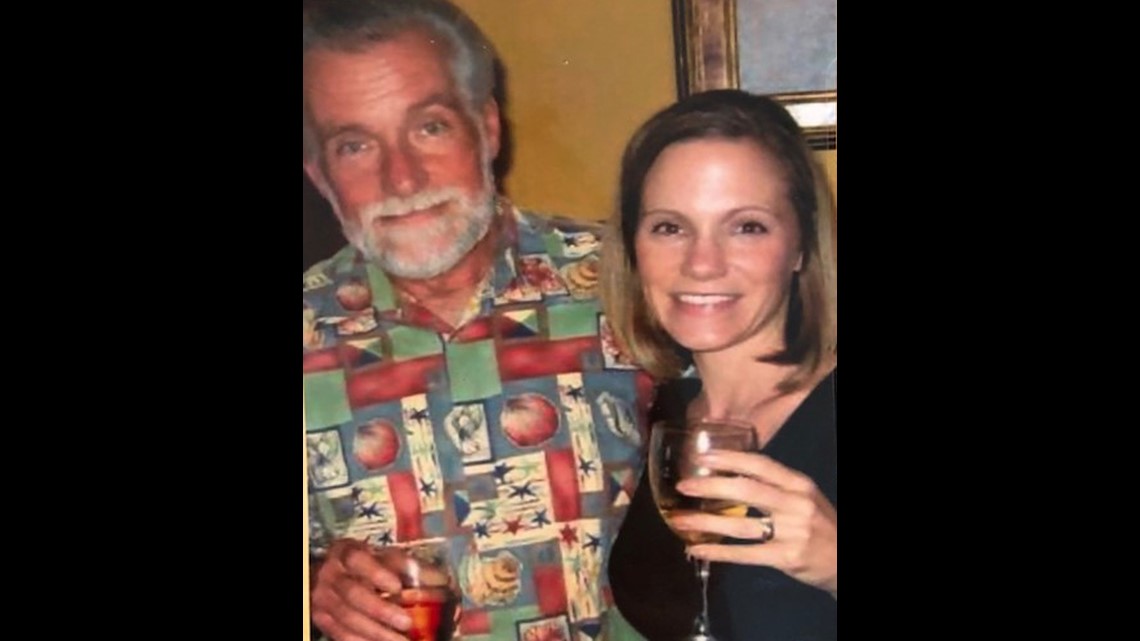 She recalls the heartbreaking moment she found out.
"He was really having a lot of pain in his rib and he just assumed it was from working on cars because he did a lot of car mechanical work," said Dr. Meneghini. "I'll never forget the day he called me and said he had a biopsy of the rib, and it's cancer. The daughter in me knew that's bad to have cancer in your rib. The doctor in me knew that's already Stage 4. I knew right then and there that it's terminal, so it was just heartbreaking to think I was never able to help him quit smoking."
Up until that point, her family previously thought her father was a casual smoker.
"I still remember when my mom pulled out the cabinet in the garage because we had dropped something behind it and all the cigarette butts that fell out from behind that cabinet, and we thought, 'gosh he's smoking a lot more than we knew,'" remembered Dr. Meneghini.
The two-year battle with cancer was filled with many highs and lows — including a surprise, brief improvement with his health.
"Day by day, he started eating more, drinking more and low and behold, he was up walking around, and he went to Atlantic City with my husband. The hospice nurse had never had to make arrangements for a patient to fly on a plane," she exclaimed.
He passed away a few months after that visit.
She shares her story almost daily and reports having patients as young as 20 and as old as 70 kick the habit, but it is incredibly challenging: in Indiana, 47 percent of smokers try to quit and only 10 percent are successful.
It typically takes six tries before a smoker is successfully able to kick the habit.
It is also costly: $3 billion is spent on "stop smoking" programs.
Raising the cost of a cigarette will make more people quit, she feels, so she wants to see cigarette taxes raised. It's a message she has taken to lawmakers.
"The number one thing we can do to help people quit smoking is to make it more expensive, sadly," said Meneghini said. "People will quit if it costs more."