INDIANAPOLIS — An Indianapolis pastor was saved by a preteen boy as he was swept away by floodwaters caused by a major water main break on the near northeast side of Indianapolis Wednesday.
Rev. George Shepard missed his doctor's appointment Wednesday morning. When he turned onto 25th Street around 7 a.m., Shepard said his car suddenly started floating down the street. Shepard and his car wound up in the deepest part of a pond created by a water main break.
"The water just picked up my car and brought it down," Shepard said. "I had no control over it. It took me right to the middle of the intersection, and it just floated."

Shepard was stranded in water up to his window in the middle of the intersection at 25th and Rural streets. Fortunately, help was nearby for the 72-year-old pastor, from a preteen boy. Aldo Ramirez Villa went out to the car and helped Shepard wade in the water to higher ground and safety.
"I was terrified," Shepard said. "Because when you don't have control of a vehicle, it's terrifying. But I was able to, with this young man, it if wasn't for him, I don't know what would have happened. I really don't. But he saved my life."
Villa provided 13News with phone videos of the rescue. But the boy left the scene without taking any credit that he was the person who rescued Shepard.
"He actually helped me out of the automobile," Shepard said. "I slipped and fell and almost drowned in the water. But to his grace, he helped me out, and I appreciate that."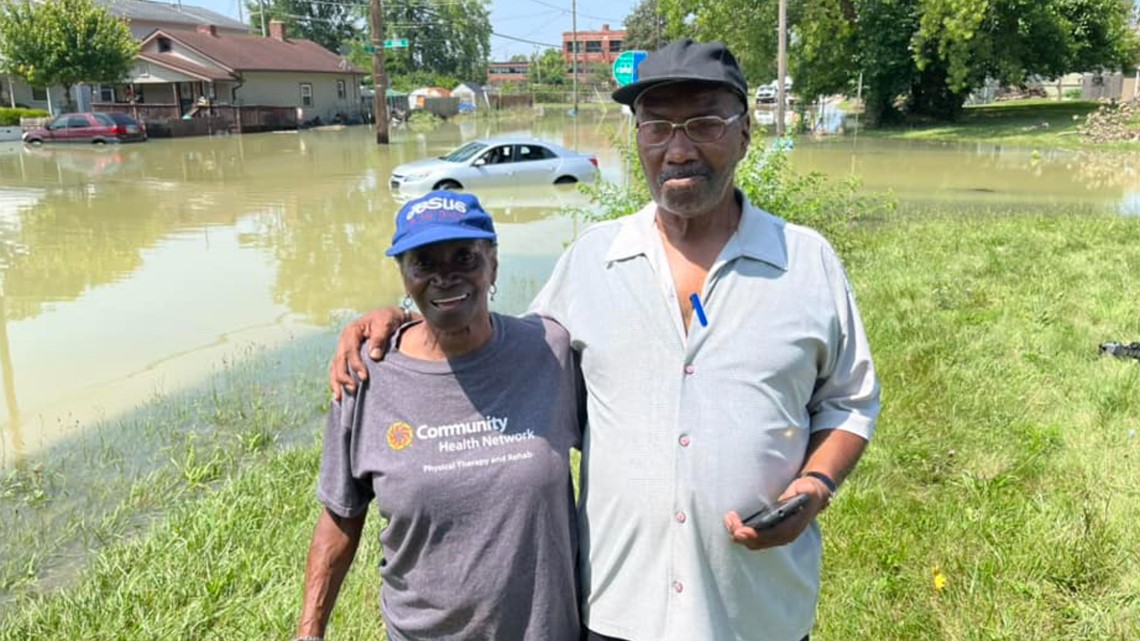 Shepard and his wife, Pearl, came back to the intersection hours later to check on their half-submerged car. Only then did the story of Villa's heroics become clear.
"I'm grateful that I'm alive," said Shepard, standing just 20 yards from his car in the flooded street. "That's material stuff. I'm just grateful that I'm OK. That's going to be replaced in time. But I'm just grateful that I'm able to continue this day."
13News tried to reconnect Shepard with Villa Wednesday afternoon but was not successful.