INDIANAPOLIS (WTHR) - If you thought your Thanksgiving travel was tough, consider what happened to the people onboard a flight from Indy to Denver on Thursday.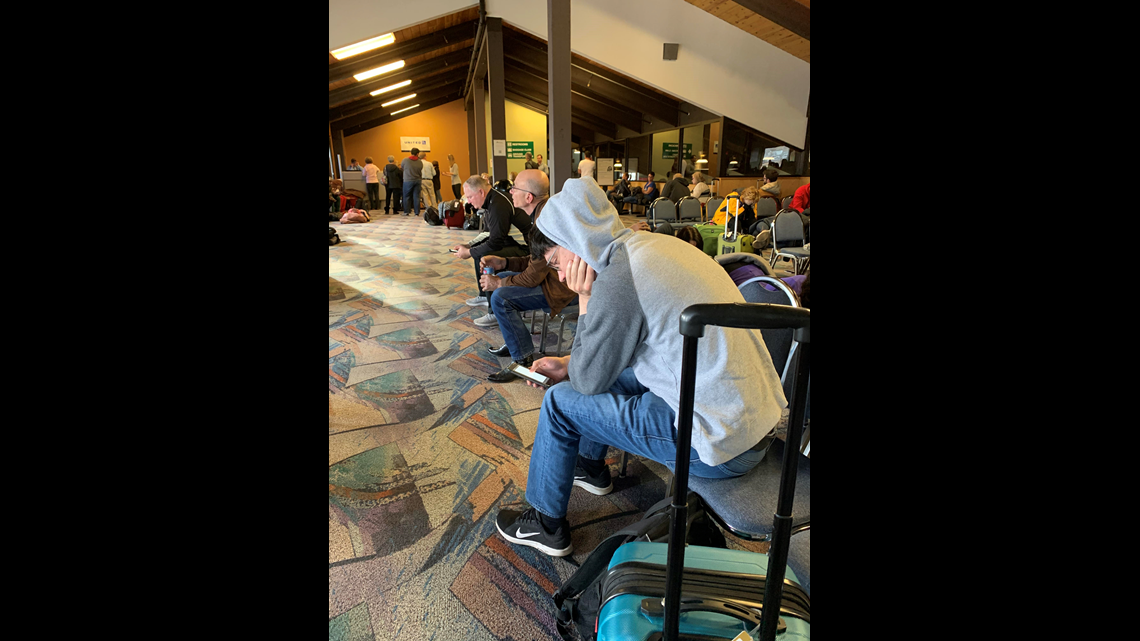 They were stranded in a small airport for hours.
We got details and photos from passenger Connie Doebele. She said the flight was supposed to arrive in Denver around 7:00 a.m. but ended up in Colorado Springs. It then got diverted again to a small airport in Gunnison.
That's 200 miles outside Denver. Passengers were stuck there for hours.
United Airlines said problems with weather created the initial diversion. Then, a mechanical issue was discovered after landing in Gunnison.
Another plane was arranged to get passengers to Denver. By then, many had missed their planned Thanksgiving activities.
A United spokesperson said they apologize to customers for the inconvenience and are providing compensation.