INDIANAPOLIS (WTHR) - A new $18.4 million Marriott Hotel is planned for Indianapolis. It's set to go in right across from Lucas Oil Stadium.
Architect/developer Steve Alexander said Marriott's Towne Place Suites is an extended stay hotel. This one will be five stories and will have 146 rooms.
Alexander, whose office is off Merrill, just a stone's throw from the stadium, had plans for a hotel shortly after Lucas Oil Stadium was built. Then the recession hit and all bets were off.
But now he and others are back in the game, looking for opportunities in what he views as the city's next hot destination.
Pointing to a map of the area, he said, "All this land across here is largely undeveloped."
But not for long. Alexander said he's among a half dozen developers those buying up property for major projects like the Marriott.
It's all part of the area around Lucas Oil now being re-branded "Stadium Village."
"Our objective when done with developing the neighborhood, is to have a major urban sports village with tech, schools and housing," he said.
He said to think Wrigleyville or the areas around AT&T Park in San Francisco or the Great American Ball Park in Cincinnati. They're dense, mixed-use urban areas that draw more than sports fans.
Alexander said retail, restaurants and office space are also part of the master plan for Stadium Village.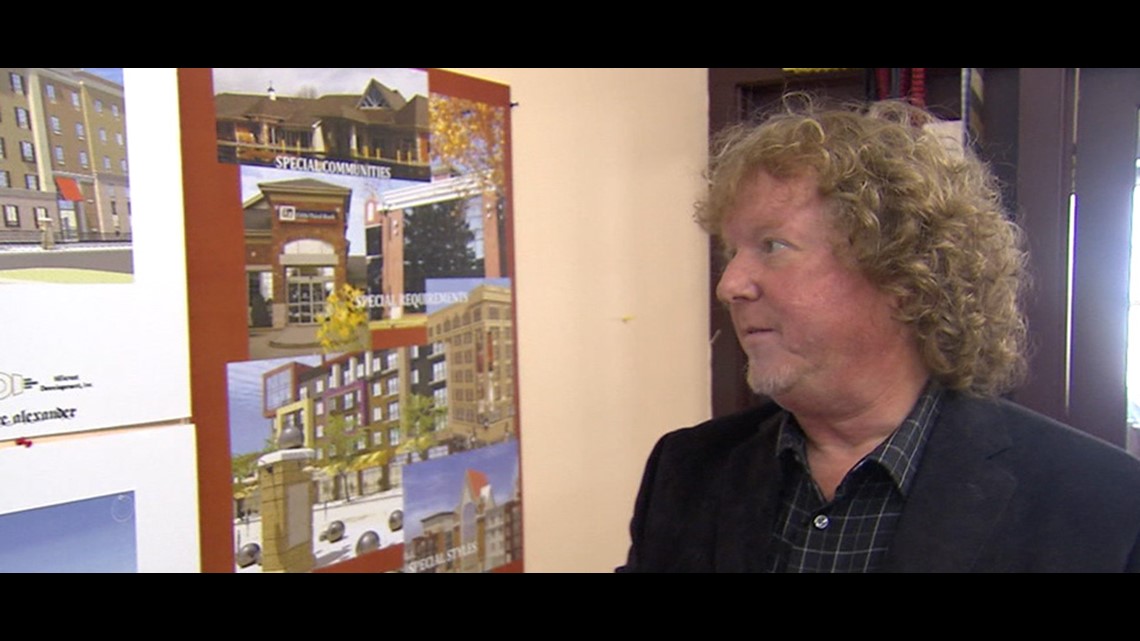 He said the opportunities are drawing out-of-state developers, too.
"Lenders from Chicago and New York see this as an ideal location. It's got everything going for it," he said, including easy access to downtown and the interstates.
Alexander said while it won't happen overnight, Stadium Village is already a hot commodity.
"We have three restaurants scouting locations in the area now and our big trouble is there's not enough space to capture them," he said.
As for the new Marriott, he said the design has been approved. They just need the building permits. If all goes as planned, they'll break ground in March and open in 2018.
Hillcrest Development out of Dixon, Illinois and Merrillville-based White Lodging are partners in the project.