INDIANAPOLIS (WTHR) - Some Indianapolis residents organized a neighborhood salute for healthcare heroes on the front lines of fighting the coronavirus pandemic.

"I hope they feel like people are noticing what they are doing," said Jeff O'Brien, "because we are kind of all self-isolated and it's hard for us to show people how much we care what they are doing."
O'Brien and his Sylvan Ridge neighbors came outside to show their appreciation to healthcare workers Sunday afternoon.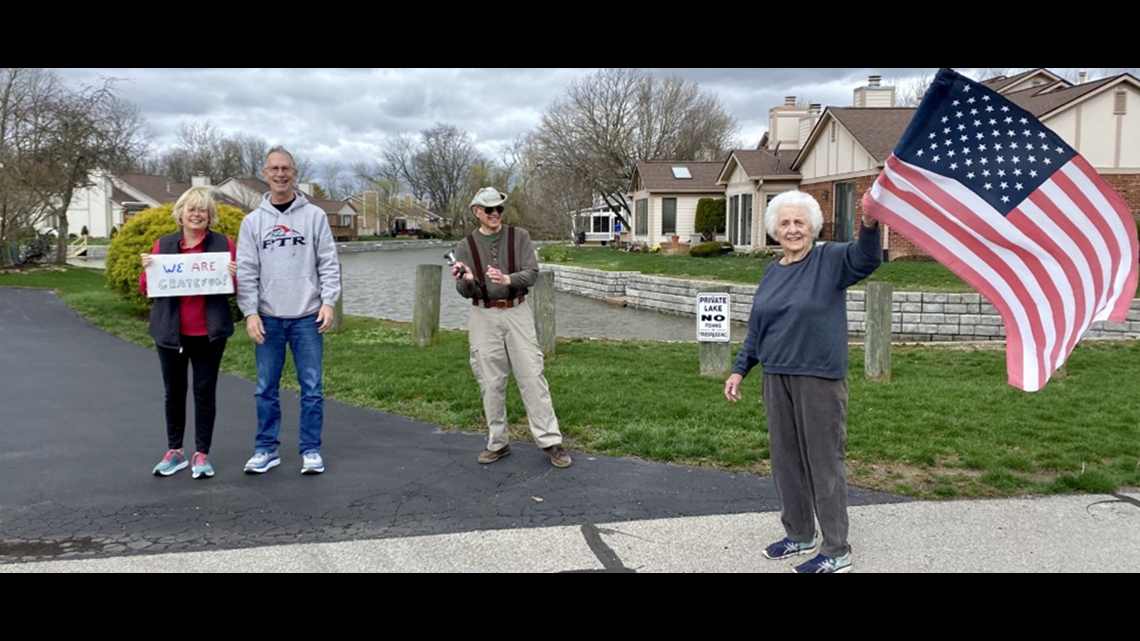 They made signs and cheered while people drove around the neighborhood.
One of the organizers said he saw something similar in Spain and wanted to recreate it right here in Indy.
"We're all kind of old," O'Brien explained, "so we know what they're doing to help us. They're putting their lives on the line to help us, so this is the least we could do."
O'Brien describes the Sylvan Ridge area as a very tight knit community.