INDIANAPOLIS (WTHR) - The Indiana Department of Transportation will continue paving work on multiple interstate highways in Marion County this weekend.

Five projects will be working simultaneously in and around Indianapolis throughout the weekend.
Cancellations or changes will appear on @INDOTEast on Twitter.
Drivers will need to plan extra time to reach their destination.
The ongoing full closure will continue through the weekend on northbound Interstate 65 between I-465 to I-865 on Indy's northwest side. This closure is scheduled to end Monday morning by 6 a.m.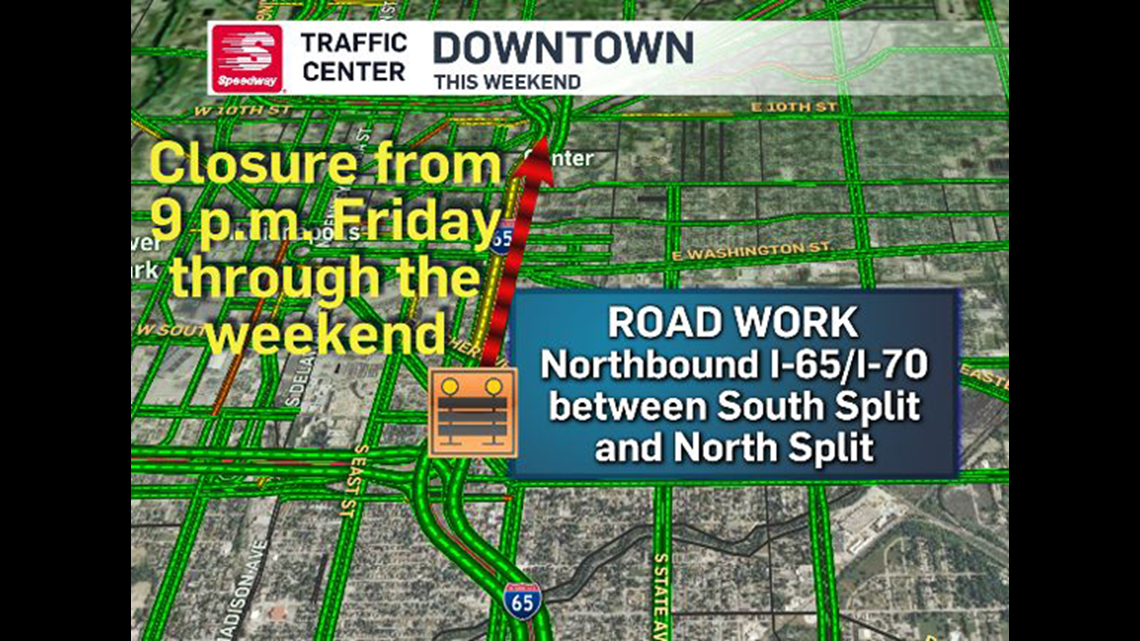 Downtown, northbound traffic between the south and north splits of I-65 and I-70 will shut down Friday night and reopen Monday morning.
All lanes of eastbound I-70 from I-465 near the airport will close all the way into the south split beginning Friday night into Monday morning.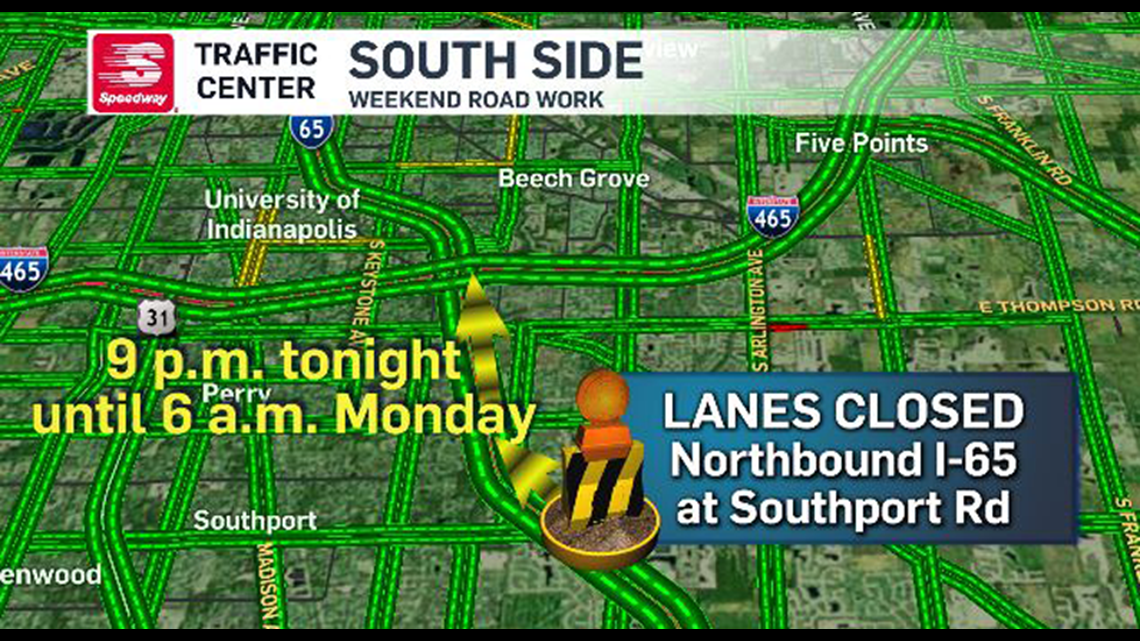 On the south side, I-65 northbound traffic will be reduced to just the far left lane starting at Southport Road up to I-465. This closure is a repeat from last weekend, when the ramps from Southport Rd to I-65 also closed.
On the northeast side of Indianapolis, both directions of travel on I-465 will be restricted to the outside lanes between Keystone Avenue and Pendleton Pike heading east, and Fall Creek and the White River heading north to westbound.
On the northwest side of Indy, traffic on southbound I-465 will funnel down to one lane from West 96th Street down to 46th Street. Backups could stretch around the I-865 dog leg to Michigan Road during peak volume.
On I-65 over the White River on the near northwest side of Indy, two lanes will close in each direction between 29th Street and Lafayette Road.
Drivers should use extra caution driving through construction zones.