INDIANAPOLIS — The Franklin community is grieving and praying after one student was killed and another critically injured when their car crashed into a retention pond.
Students and alumni of Franklin Central High School are sharing their grief.
Several stood quietly at an impromptu memorial of flowers and notes. They were left where 16-year-old Ella Magyar drowned Saturday. A classmate with her was nearly killed.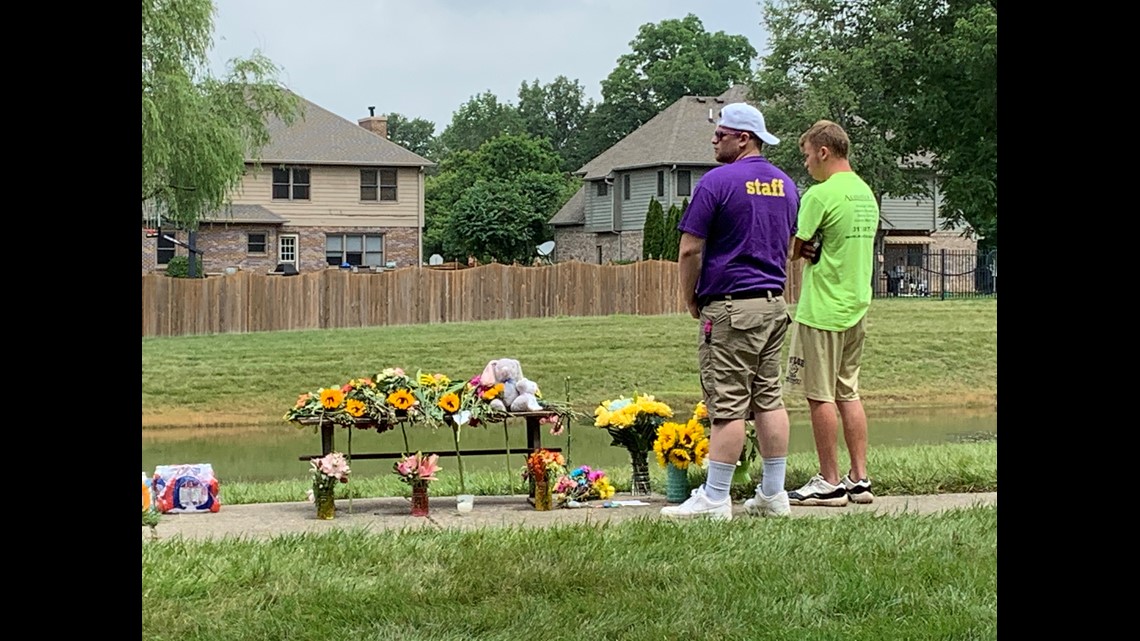 "I was devastated when I heard the details," said senior Kyle McCullough. "My heart is just broken. It is so sad."
On Facebook, Ella Magyar's mother posted their last picture. Tina Marie Hicks said she is heartbroken.
"My sweet Ella gained her wings," she wrote. "We just celebrated her 16th Birthday and this is the last picture I have with my baby girl."
Hicks started a petition to have guardrails installed along Frye Road — "So no other parent or family has to go through what I'm going through."
Early Saturday night near the intersections of Frye and Shelbyville roads, the car with four teenagers inside was coming through a curve when it lost control. Once off the roadway, the car clipped a couple of trees before crashing into the pond with water 12 feet deep. The driver and front seat passenger escaped and swam to shore.
IMPD officer Jared Allen pulled Ella and another 16-year-old from the back seat.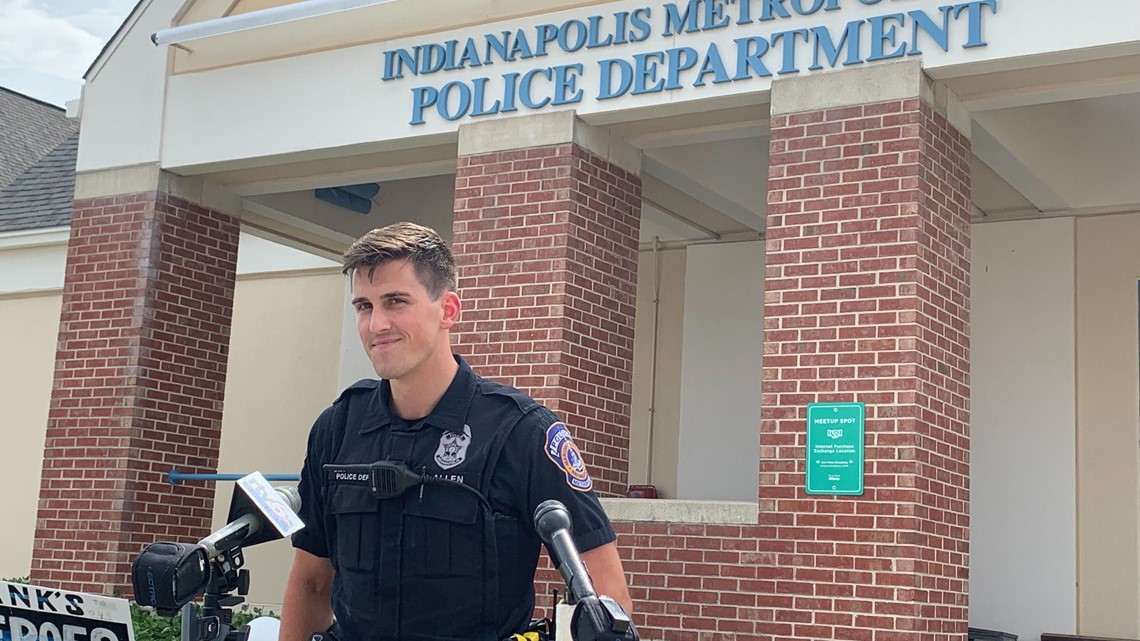 "I'm 6'6", so I use my height as an advantage. I put my feet down and finally was able to find the top of the car," Allen said. "After that, I started doing some controlled dives down. I was able to find some openings and started reaching around to see if I could find the kids."
Ella, unfortunately, died a short time later at the hospital.
Families and classmates are leaning on each other while police conduct their investigation.