MONTICELLO, Ind. — Neighbors in Monticello honored an Indiana State Police trooper and her daughter with a candlelight vigil Sunday.
Still in shock, the Monticello community gathered at Twin Lakes High School to honor their lives.
Stephanie was a 23-year veteran of the Indiana State Police. Those who knew her remember Stephanie as a woman of strong faith who worked hard and loved her family.
"She could accomplish anything she put into her mind," said Jay Janke, a member of the Indiana State Police. "I admired her for being able to balance an outstanding state police career, a marriage, raising two beautiful daughters. All while being an asset to the community."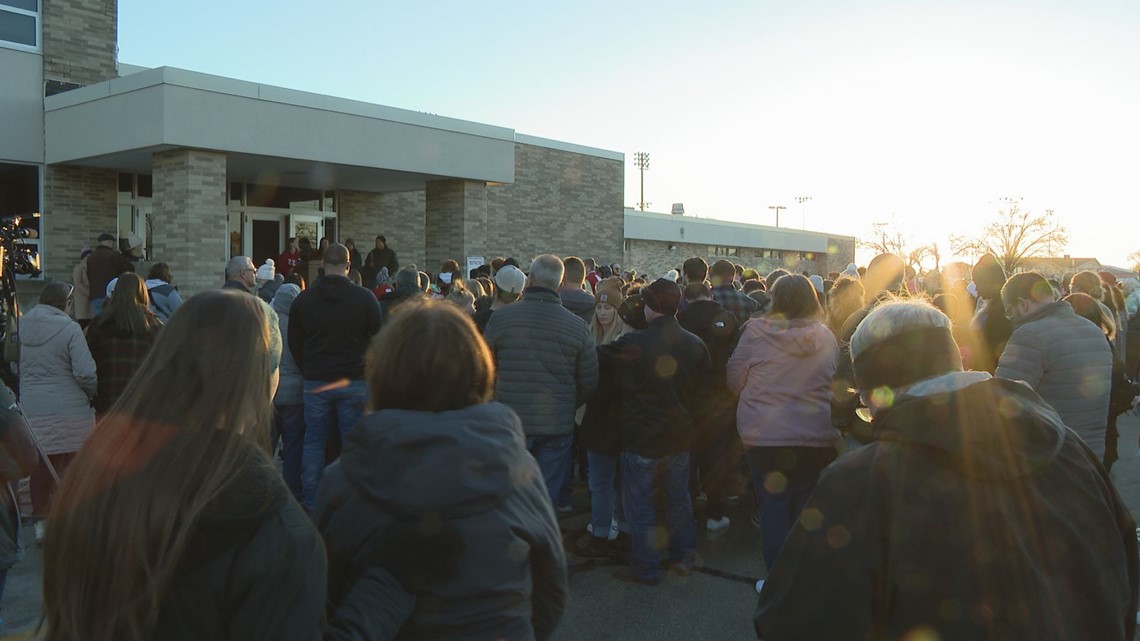 Mya was a swimming star at Twin Lakes High School and served as a team captain. Her team called the junior leader a true light and a compassionate and sincere person. Her best friend, Hailey Vogel, said she'll miss the simple things most.
"Thank you, Mya, for showing me what a best friend is and means," she said. "I hope one day I can be as good of a friend as you were to me. No one can replace you, as you have set the bar at such a high level. I remember telling my mom, dad, and sister on Thursday that I will miss the times we simply sat in comfortable silence, knowing that being together was enough."
At a time when there are no right words and the community continues to mourn for the memories that will never be, they press on toward healing together.
"This is not something that's going away in a couple of days. This is not something that's going away in a couple of weeks. This is going to be felt for a long time very deeply," said Pastor Kelly Lindsay.