DELAWARE COUNTY, Ind — A mother, who was pregnant, and her two young children were killed after the car they were riding in crashed and caught fire in Delaware County on Sunday.
On Tuesday, the Delaware County Coroner's Office identified the victims in the crash:
Alexis Strader, 28, who was also pregnant
Jonah Strader, 3
Laila Strader, 1
A 54-year-old woman was driving a Chevy HHR with her daughter and two young grandchildren in it, the Delaware County Sheriff's Office said.
They were traveling north on South County Road 600 West in a rural area between Anderson and Muncie when the car went off the road and hit a culvert.
The sheriff's office said the car flipped multiple times before stopping on its side in a field by the road.
Myron Kronz wasn't far behind the woman's car on the county road. He didn't see it leave the road, but saw it on fire and stopped to help, pulling the driver from the vehicle.
"It took the third attempt to be able to pull her up. I know I'm an old man with a bad back. There's no way I could have done it on my own strength. If God hadn't given me strength to lift the lady out, I wouldn't have gotten her out," the 78-year-old said.

The woman had minor injuries, but her 30-year-old daughter and her two young children were unable to escape.
Kronz broke out the back window to try to save them.
"There were two babies back there, and I reached in one more time as far as I could. I started getting dizzy. I thought I was about to pass out," he said. "I reached as far as I could. I tried to find a baby. I backed out. And by this time the whole car was completely engulfed in flames."
The Delaware County coroner confirmed to 13News that the woman who died was pregnant.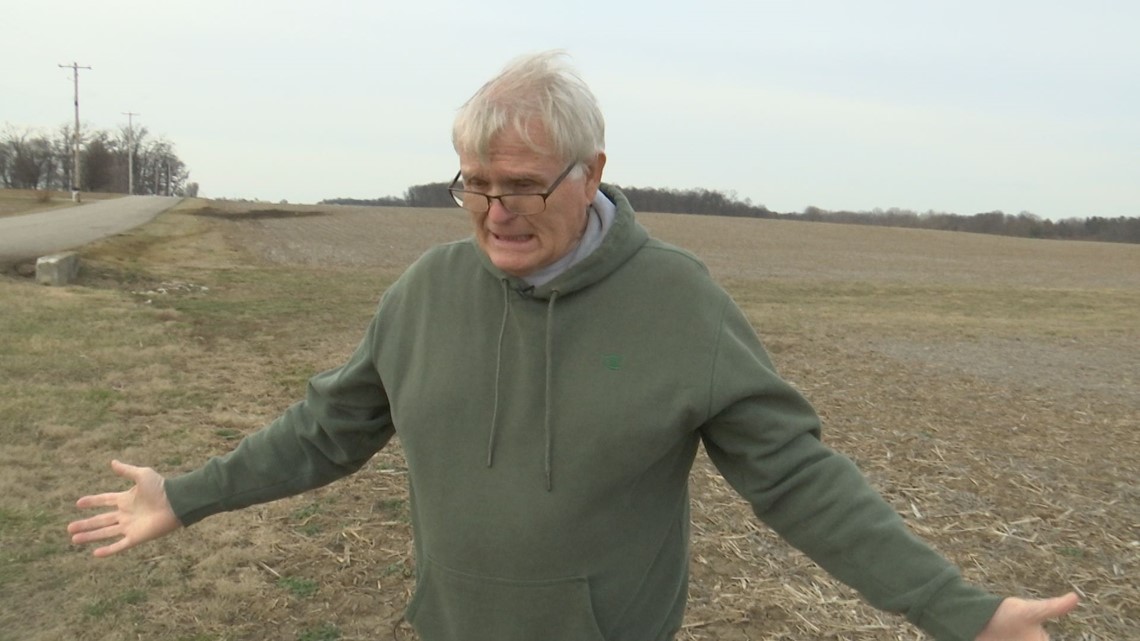 Kronz told 13News the woman wouldn't leave the car without her babies.
"It was the hardest day of my life. I'll never forget those poor little babies," he said.
Investigators conducted a blood draw on the driver, but do not believe she was impaired at the time of the crash.
The Delaware County Coroner's Office was requested to assist in the investigation, but has not yet released the names of the victims.