INDIANAPOLIS — (WTHR) — Located on the east side of Indianapolis, the Hindu Temple has not been immune to the wrath of COVID-19, but it has given it's members a chance to fulfill their creed.
"We all live for ourselves, but we also want to make sure we can live for others and help others in need," Dr. Anita Gupta, the chairwoman of the Board for the Hindu Temple said. "That is what we should be doing."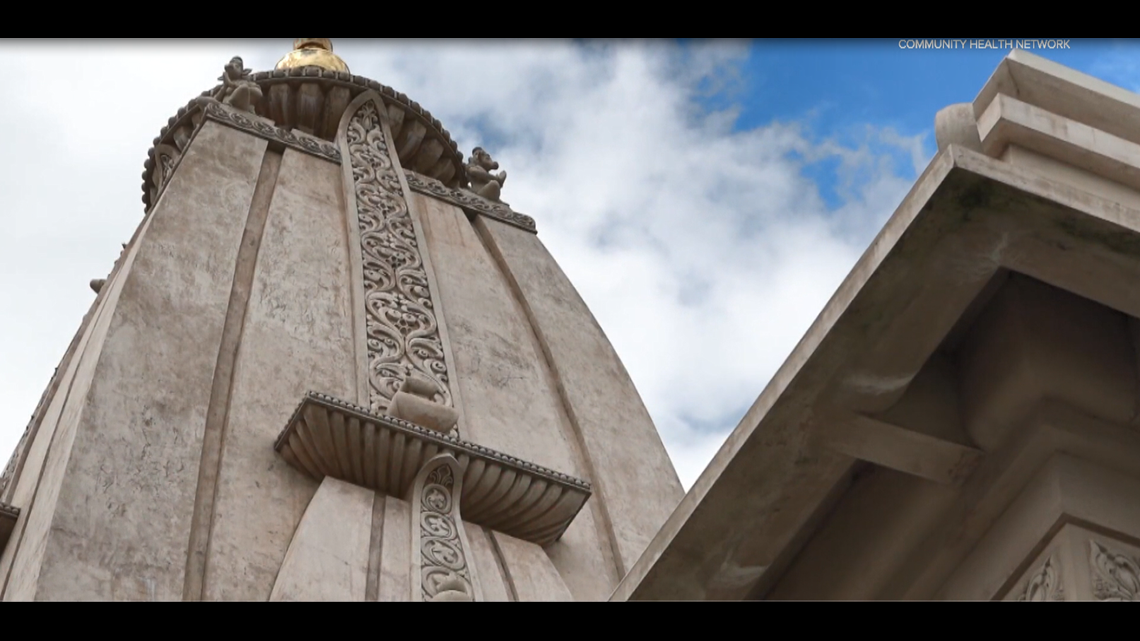 In light of that, volunteers have been busy making meals in the Temple Kitchen. So far donating about 1,000 meals to the Community Health Network.
Many other members have different gifts. Some are at home by sewing masks.
"So far I have made 800-plus masks. More than 800," a seamstress said.
"They are all very dedicated and professional," Dr. Gupta said. "Most are professionals who have been working at their own time."
Dr. Gupta said interest within the congregation has not waned. In fact she said members are still looking for other ways to contribute.
"We are all in this together as you say. One drop cannot become an ocean but drop by drop can become an ocean," she said. "We are doing our part. Someone else is doing their part and we can together we can help all our people here," Dr Gupta concluded.
All the donations from the Temple are being entrusted with the Community Health Network.