So, who is Quintez? He's a 14-year-old Indianapolis boy who lives on the city's near north side. I met Quintez June 13 at Tarkington Park during the launch of a new summer jobs program sponsored by Indy Parks, the MLK Center and IMPD.
Quintez is one of 30 teens who will be paid $8.25 an hour to pick up trash around the park, at the nearby MLK center and couple vacant lots in the area. The teens will also be paired with tutors from IUPUI and work with a social worker on things like conflict resolution.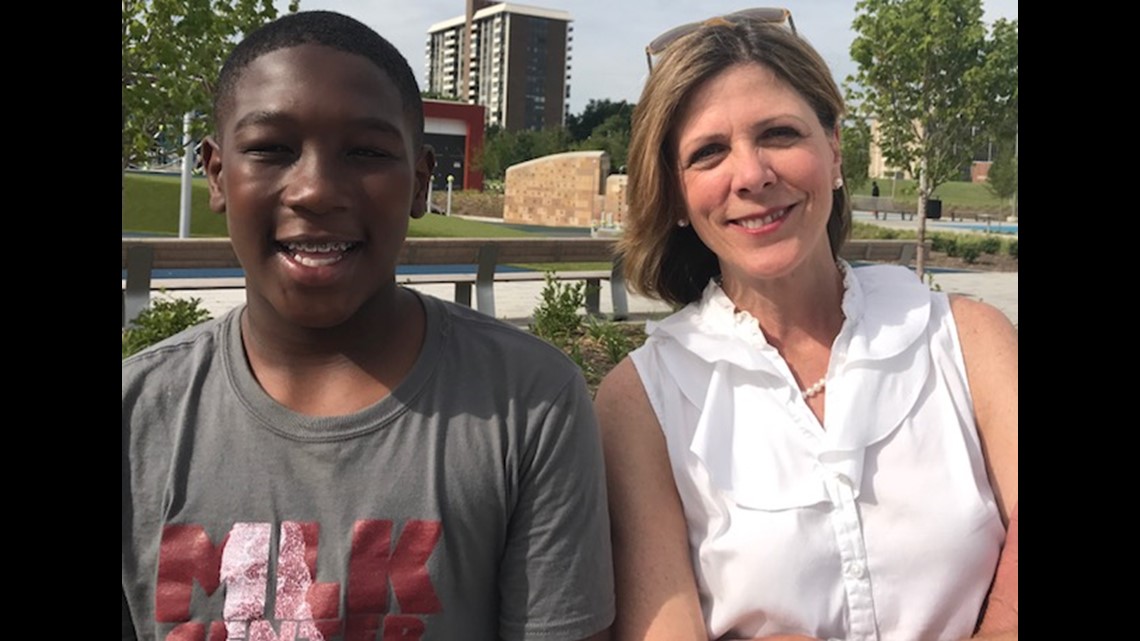 MLK director Allison Luthe didn't mince words when she said the goal of the program is "to keep these boys out of jail... We are trying to end the school-to-prison pipeline and prevent juvenile incarceration."
I know that youth violence is a huge concern in Indianapolis. I thought perhaps this was a chance to dig deeper, to learn more about the issues and challenges facing at-risk kids and to tell that story with the help of a young teen.
One of the program leaders suggested Qunitez who's had to overcome several obstacles. Quintez told me he was excited to have a job and wanted to "stay out of trouble," and be a good role model for his younger siblings.
I talked to his mother, explaining how I wanted to follow Quintez over the next seven weeks, tell a broader story thru her son's eyes. She readily agreed saying Quintez "has been thru so much... and I'm so proud of him."
I look forward to getting to know Quintez and hopefully better understanding the challenges facing kids like him.
We'll be checking in with Quintez from time to time and will post updates at wthr.com/quintez.