CARLISLE, Ind — Two men were sent to prison for killing an Indianapolis pizza delivery driver six years ago. Jeremiah Roberts and Derek Romano shared a cell at the Wabash Valley Correctional Facility in Sullivan County in southwest Indiana. Now, Romano is charged with another murder: the beating death of his cellmate and former partner in crime.
Roberts was serving 68 years and Romano was serving 55 years for the murder of 49-year-old pizza delivery driver John Sullivan at 1810 S. Belmont Ave. in January 2014. The building at the address was part of a dog shelter at the time. Roberts and Romano were homeless but had permission to stay at the building because the owners were concerned about the men's pets.
On the night of Jan. 18, Roberts and Romano ordered pizza from now-defunct Just Pizza on West Washington Street. Sullivan was attacked when he tried to make the delivery on Belmont Avenue. Sullivan's body was found in the basement of the building the next morning by people who came to feed the dogs. Two days later, Roberts and Romano were found with Sullivan's vehicle in Wyoming.
Romano, from Indianapolis, pleaded guilty to murder on Feb. 13, 2015. He has served his sentence at the Wabash Valley Correctional Facility since March 9, 2015. His earliest possible release date is July 23, 2041.
A jury found Roberts, from Nacogdoches, Texas, guilty of murder and robbery on Dec. 14, 2016, and he was sentenced a month later. Roberts arrived at Wabash Valley Correctional Facility on Feb. 17, 2017.
The two men serving time for the same murder requested to be cellmates and had shared living space in the Carlisle, Indiana, prison since Sept. 26, 2019. The Indiana Department of Correction said cellmate arrangements are evaluated based upon risk levels, crimes, medical conditions, length of stay and several other factors.
Roberts was discovered dead in his bunk on the morning of May 3, 2020. Romano told investigators the two inmates were drinking homemade wine the night before and arguing over "stupid stuff" when he lost control, beating Roberts to death with his hands and feet. Roberts suffered severe injuries to his head and neck. Blood was found splattered throughout the cell. Romano had blood and bruising on his feet.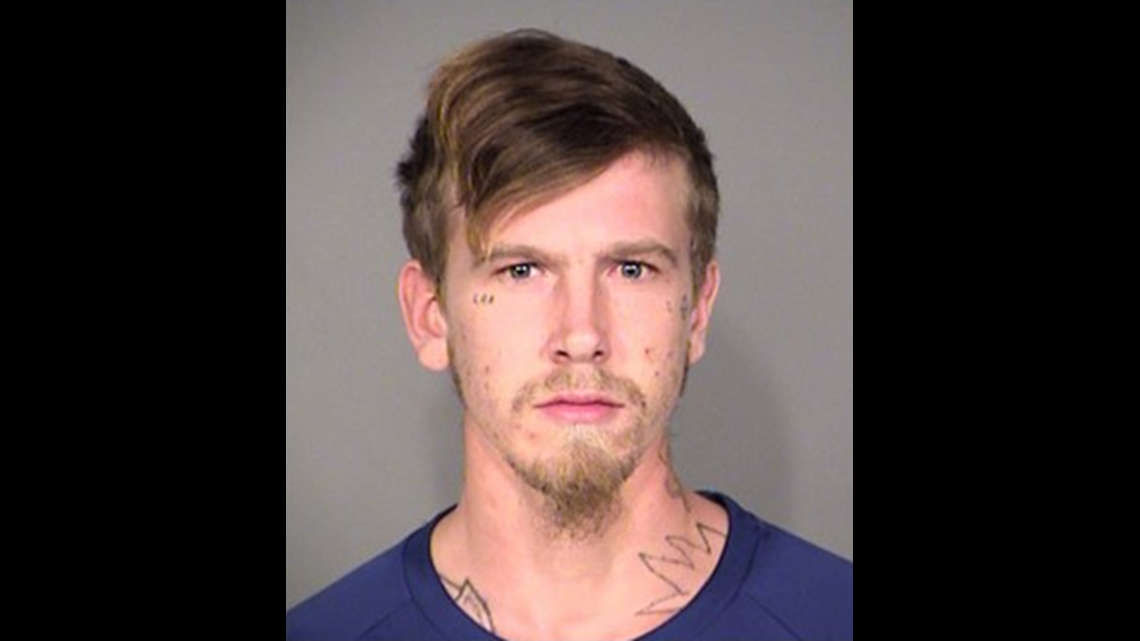 Court papers filed this week say Romano left notes on the wall of the cell. One read "Time of death 10:30 pm" and another said "Pray for the man who died here. For he lived and died a better man than me."
Romano, now 29 years old, faces an initial court hearing on Aug. 26 in Sullivan County for the murder of Roberts, who died at age 32.
The building where the two men killed Sullivan has changed hands and businesses a couple of times since the murder. Samantha Newkirk moved into the house next door shortly after the murder. But Newkirk feels like she knows Sullivan.
"I kind of believe his spirit resides in my house," Newkirk said. "I can't help but feel like there's somebody there. Lights are constantly flickering on and off. Things come up missing. My cats randomly go nuts when they see something out the corner of their eye. They'll be meowing at a corner of the room for hours on end."
Newkirk lives with her husband and three children in the home but said she is not bothered by what she believes is paranormal activity.
"We see a light flicker, or we see something out the corner of our eye," Newkirk said. "We're like, 'Hi John. How are you?' I'd like to think that nobody goes forgotten. Even if it is it my imagination playing tricks with me, at least that man knows he's not forgotten."