INDIANAPOLIS (WTHR) - An Indianapolis family is devastated after one of their dogs, a White Pyrenees named D.O.G., was shot and killed at an IndyGo Red Line station at College and 42nd Street.
Nicholas Almeda said he, his fiancee and his three children "stayed up all night crying our eyes out...he was a big playful dog."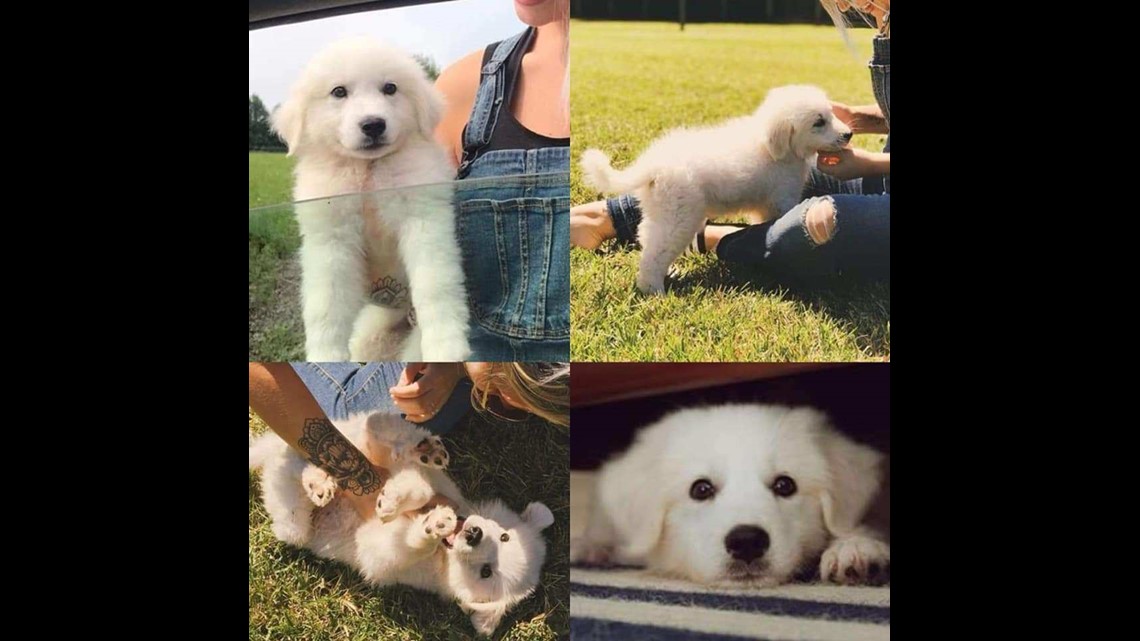 D.O.G. was just over a year old and had been rescued from a puppy mill. Almeda's son, who was learning how to spell, named him, "D-O-G."
D.O.G. was shot and killed Monday shortly after 9 p.m. Almeda said he and his family had just returned from dinner and let D.O.G. and their beagle-mix Rosie out in their fenced-in yard.
Not long after, they noticed the back gate was open and the two dogs were gone.
They began searching for D.O.G. with Almeda posting an urgent alert on social media. Minutes later, someone responded, "hope it's not yours," but a dog had been shot at a Red Line stop on College.
"I just took off running up," Almeda said. "And when I got here there was blood on the curb and he was already in the body bag."
A witness, someone waiting for a bus, told Almeda the two dogs were sitting in the garden attached to the north end of the station.
Almeda said the man told him D.O.G and Rosie "were not growling, not barking, not doing anything and someone in a dark SUV came around the corner, fired a shot and shot D.O.G."
The person didn't just kill a beloved pet, but they fired a gun at a bus station with several people standing just a few yards away. Across the street is a police facility used for community engagement programs. Also at the intersection is a fire station and public library.
Police are checking video from the bus station's surveillance cameras, hoping to get a vehicle and suspect description.
They say the person who killed D.O.G. could face felony charges for animal cruelty and criminal recklessness.
Wednesday night, Almeda was waiting to get D.O.G.'s body back from Animal Care Services. It was being held as "evidence," with x-rays performed in search of bullets. Almeda wants to have D.O.G. cremated so he can keep the ashes.
His neighbors started a GoFundMe page to help with the cost.
"Literally within two hours they reached the goal. It was amazing," he said, the one bright spot in an otherwise horrible few days.
"This is a huge emotional toll," he said, "I just wish people would think before do stupid stuff."
He also hopes that person is found before any other pet or person is hurt.