INDIANAPOLIS (WTHR) — The recent closures of grocery stores in some areas has created food deserts, making access to food challenging for some folks.
But three business owners are working together to provide healthy options.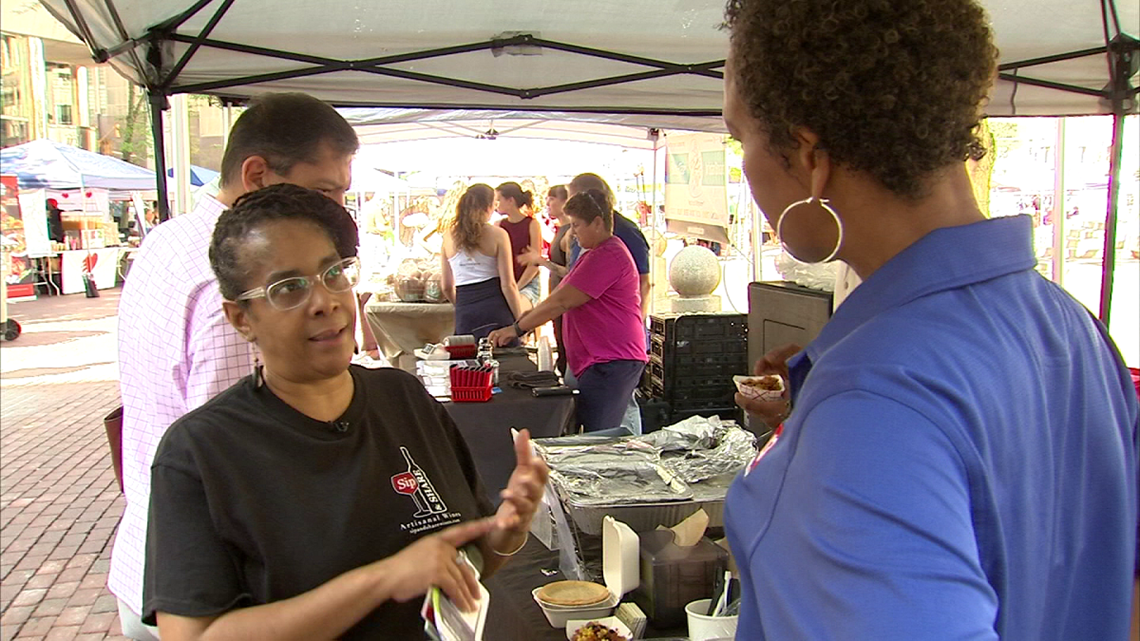 "This is all me. I make it!" said Nicole Kearney who owns Sip and Share Wines. "We use clay instead of egg whites, fish batter, gelatin."
Her vegan business is part of central Indiana's growing culinary scene with entrepreneurs taking a chance on manufacturing their healthier food products and hoping consumers will buy in.
"I like to support the locals," Indianapolis resident Bobbi Sparks said.
It's more than just a trend, it's a lifestyle and the intentional desire by Kearney to offer an alternative.
"We did a whole bunch of different wines last year," she said.
Not only is she a retailer, she's also a steady customer of Mrs. Murry's Naturals.
"They have roasted chipotle cauliflower nachos," she said.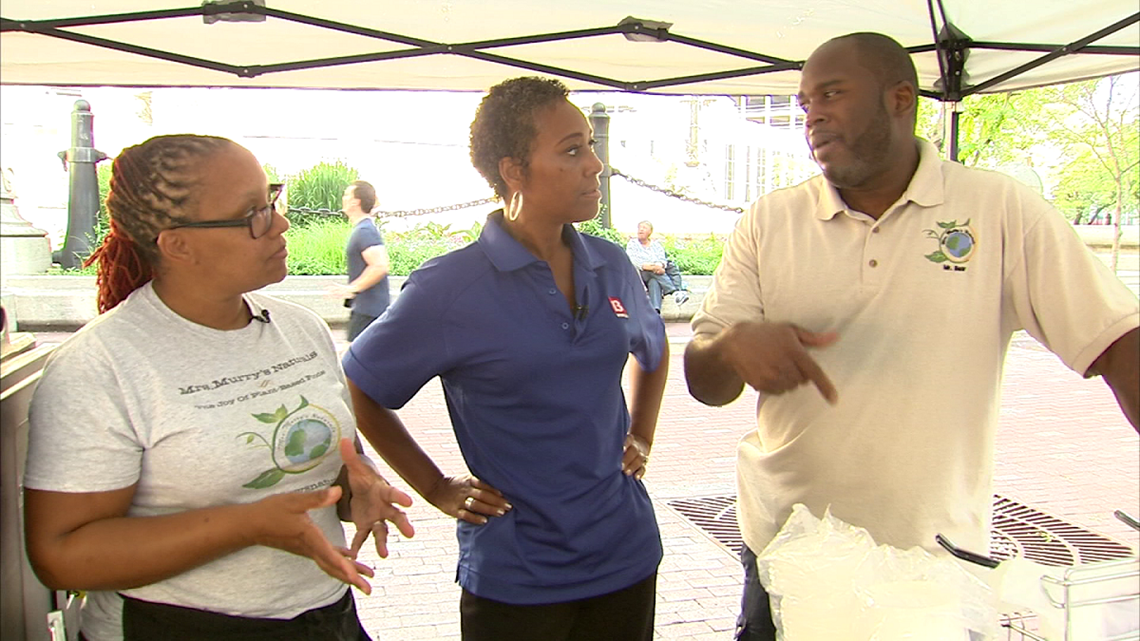 Mrs. Murry's Naturals is flooding the healthy marketplace with plant-based food.
"We started the company because we couldn't find anything actually worth buying again," Owner Jason Murry told Eyewitness News.
Their items are vegan like the chocolate cake.
They have almost a dozen variety of pot pies.
WTHR's Andrea Morehead tried one.
"It is exactly what the sign says, it is a savory pot pie. This is phenomenal," Morehead said.
Their pot pies include pizza to Shick'n -- that's no Chicken!
"I mean it's just crammed with veggies. I want to give you the same experience without the chicken, without the meat," she said.
They want to fill in the gap for food deserts where people don't have access to neighborhood grocery stores and healthy food. From fairs to farmers markets, they also sell their items in a Beet Box vending machine.
"If they're in the food industry and they have something that's healthy and natural, I'm like, 'we can try it out and see if the community will like it,"' Ericka Bryant, owner of the Healthy Food Cafe said.
The Beet Box is available 24-7, inside the entrance of the cafe that's on the city's south side.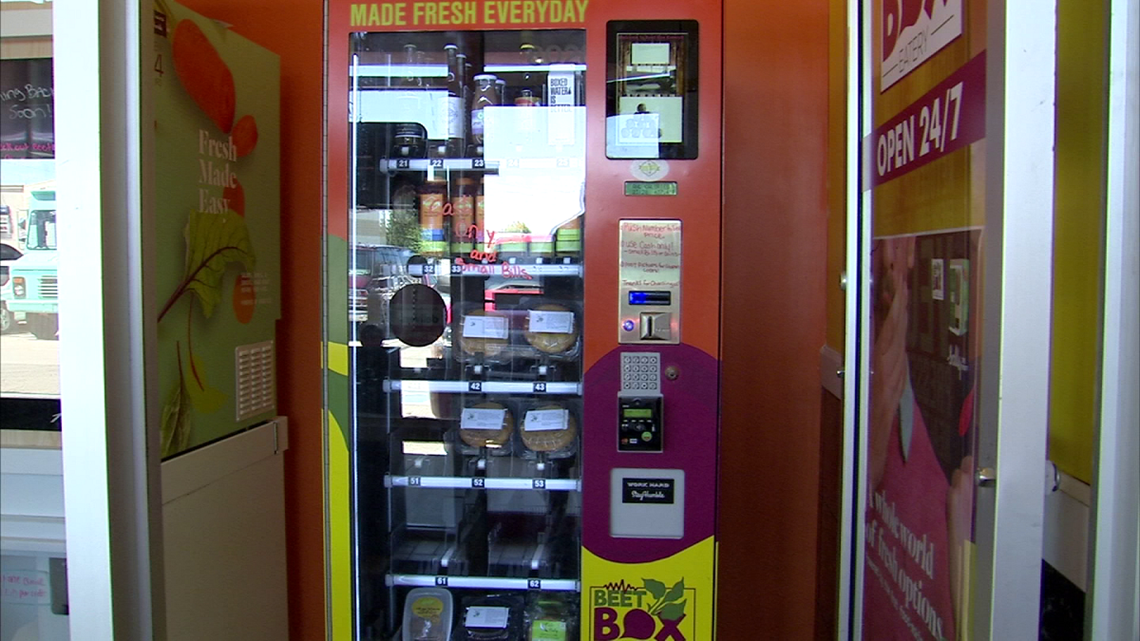 Bryant came up with the idea.
"Even if someone has say a vegan sister, or a gluten-free family member, everyone can eat, all together at the same spot," she said.
It's a family affair that hands down the legacy of the entrepreneurial spirit.
"I get to make the vegan brownies," Bryant's daughter Keziah Bowen said.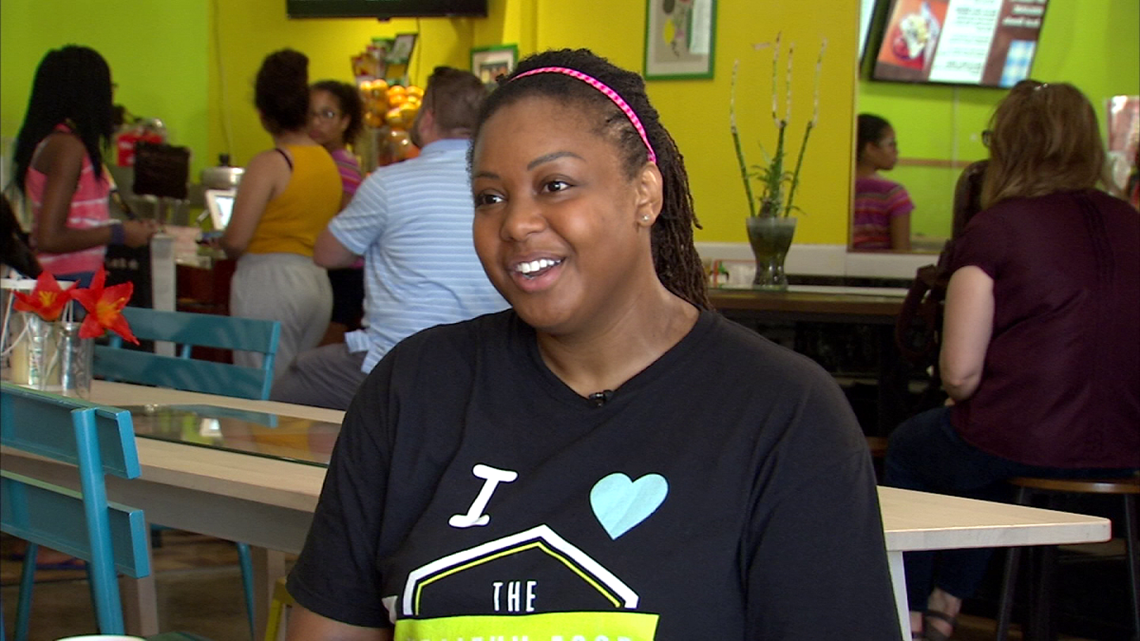 "It's challenging everyday, but just knowing that we're out here helping people, it's definitely worth it," Bryant said.
While they help to meet the nutritional needs of our community and reduce illness, these three local businesses said their partnerships are paying off.
"The generations before me, it wasn't healthy eating, like a lot of diabetes, heart disease in our family," Bryant said.
"This artwork on this bottle is by a local artist, Deahnna Prague," Kearney added.
"If we all actually help each other instead of stepping on each other's toes or throats, I think everyone will prosper as a business," Murry said.