INDIANAPOLIS (WTHR) - Ted Green's documentary Ava A-7063 chronicles the life of forgiveness and healing of Holocaust survivor Eva Kor.
"Sometimes Eva is too easily encapsulated as the survivor who forgives the Nazis," said Green, sitting in a video editing room at WFYI TV. "There's a lot more to her forgiveness than that. It's about self-liberation. It's about self-empowerment. It shows hope. Just hope, that's what she's about."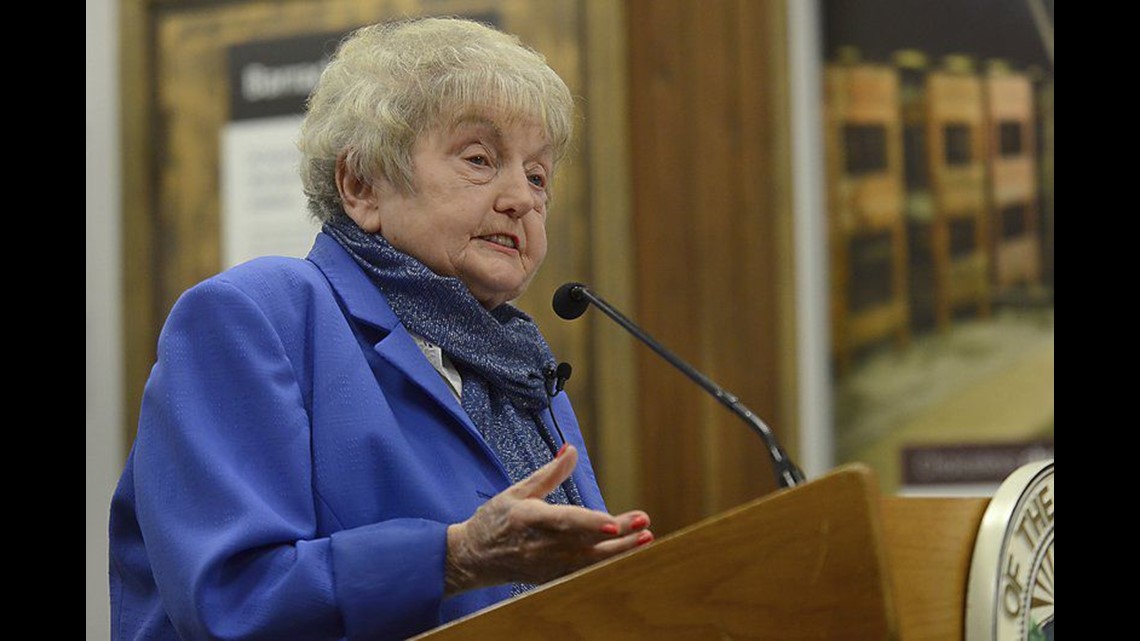 The film premiered April 2018 at Clowes Hall in Indianapolis.
"It's going to teach people that there is always hope after despair," said Kor at the event. "There is always a tomorrow after disaster. And if we don't give up on ourselves and our dreams, we can accomplish anything."
Green planned to be at the Indiana Historical Society on July 4th sharing Kor's story in a virtual reality exhibit using video from the documentary. Instead, he went to WFYI to produce her video obituary.
Green calls her death in Poland, not far from the concentration camp she survived, poetic.
"What gave her her juice was returning to Auschwitz, leading these tours every summer - teaching, teaching, teaching and inspiring," said Green.
The Indiana Historical Society selected Kor as one of its 2019 Indiana Living Legends. She was set to be honored at the annual gala July 25.
"I don't think there's a better example you'll find of the power a single person had to make the world better than that little four-foot-nine woman from Terre Haute, Indiana."
Green has produced seven documentaries but says this one changed his life. He hopes Eva A-7063 will carry on Kor's impact.