KNIGHTSTOWN, Ind. (WTHR) – A lucky kitten in Knightstown was rescued twice by a group of good Samaritans at an apartment complex.
Kevin Richey says he was outside the Academy Place apartment complex in Knightstown Monday morning when he heard the cries of a kitten coming from a dumpster.
"We looked inside the near empty dumpster, but couldn't see it," said Richey. "It somehow had wedged itself inside the bottom inner workings of the dumpster....not easily accessible for any rescue attempt."
They weren't sure who to call, so they called the town and then town employee Levi Fairchild came to the rescue.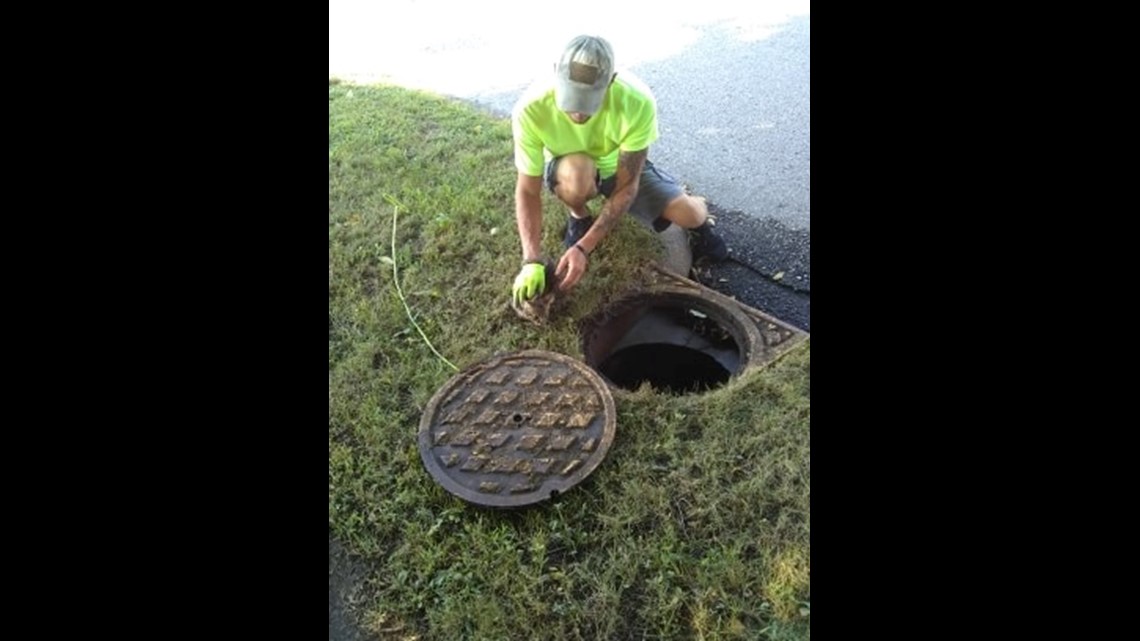 Using some tools, Fairchild was able to pry open the shaft that the kitten was trapped in.
"But wait....the poor little thing was scared and shaking....Before we could pick it up, it raced down the driveway....across the street...and immediately fell into a neighboring storm drain!! Talk about UNlucky!!" Richey wrote on Facebook.
So Fairchild came to the rescue, again! He was able to open the manhole and get the kitten out.
After pulling the kitten out, covered in mud and shivering, another resident of the apartment complex, Paula Jones, took the kitten to their place to give it a bath and some food.
Later Monday afternoon, they took the kitten to Heartland Vet Care where he was checked out. Other than a small scrape on his head and a being a little underweight, the kitten came back with a clean bill of health.
Richey and others from the apartment complex ended up naming the kitten Lucky Levi after his rescuer.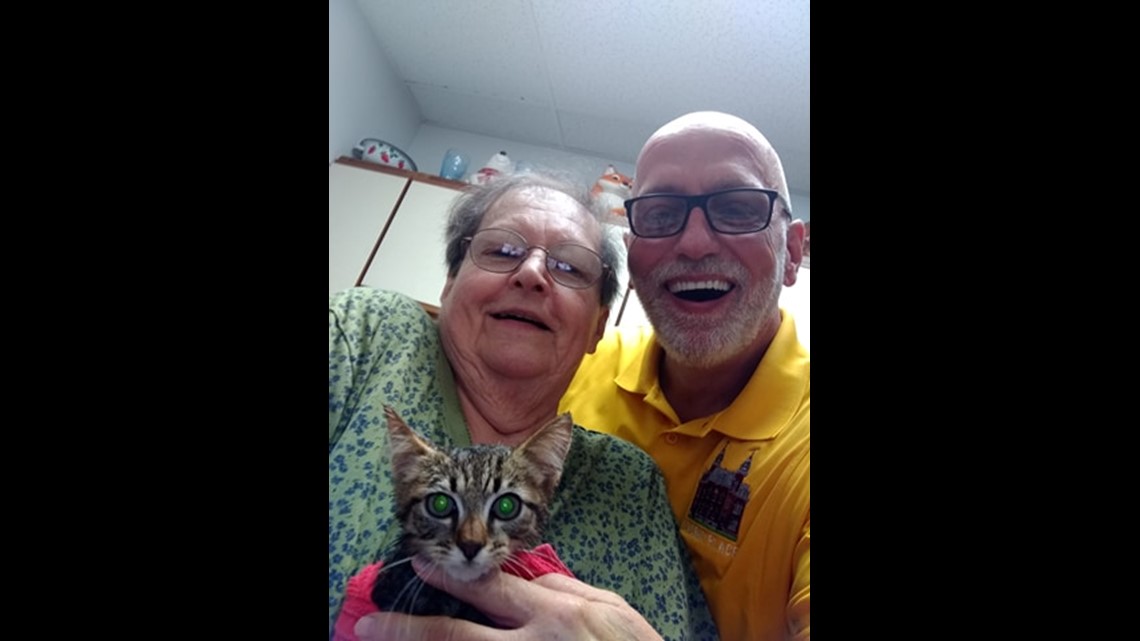 Lucky Levi received his first kitty shot and is now looking for a loving home. For adoption inquiries, you can contact Kevin Richey at 765-465-3853.
Richey says Heartland Vet Care donated their services to treat Lucky Levi.