INDIANAPOLIS — Speaking to the students at Crispus Attucks High School, Fred Payne, CEO of United Way of Central Indiana, asked the hundreds of students gathered if they believe we've achieved the dreams Dr. Martin Luther King Jr. set forth in his famed speech made nearly 60 years ago.
"I have a dream that little children will one day live in a nation where they will not be judged by the color of their skin but by the content of their character. No check … because the dream is incomplete. But I'd rather say the dream is in development," said Payne.
Payne said he believes it is our responsibility to create a just, equitable society. It's work he's passionate about becoming reality at United Way, helping work toward achieving King's goal of a more perfect union.
"No society, no environment is perfect, but we can continue to make progress toward the things that we know that are going to allow our neighbors to live the lives they are capable of living," Payne said.
UWCI utilizes various outreach efforts and programs, from tax preparation services to reading programs, to meet community needs. For decades, the staff and volunteers have been working to find ways to better those in the community.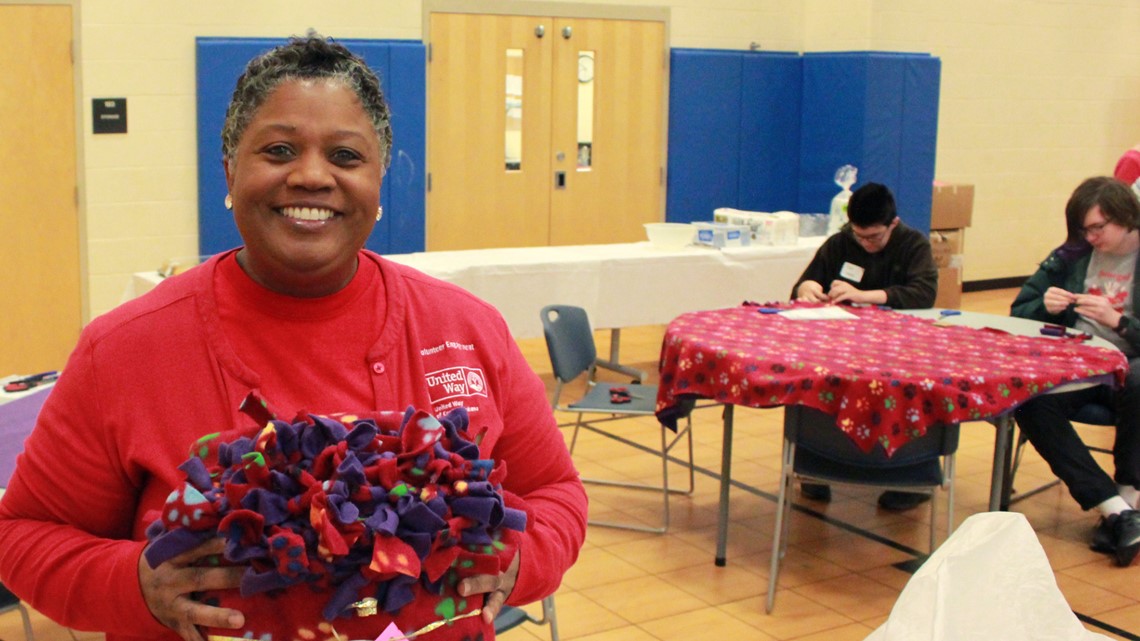 "We want to make sure that we are helping individuals be able to move to what their next level is, and that's a variety of things with people in the community, helping people get a high school diploma, helping people get a job certification so they can get a job that pays them a good wage," Payne said.
One way they do that is through their multi-generation approach, letting them focus on programs and outreach efforts that can help families create a better life now while building a better future.
"When we look at some of the data over the last few years, for example, individuals who have engaged with our community partners, they've seen a household increase of somewhere around $12,900 just by engaging with community programs," Payne said. "So we are seeing an impact, but there's so much more work to do."
Payne says the essence of King's fight comes down to people being able to live the lives they're capable of — without barriers.
"And part of the way we've done that is with our investment in the community. Since about 2017, we've invested more than $120 million in communities that are majority Black and brown communities because some of those communities are where we see the greatest need," Payne said.
To fully realize that dream, he stressed more work is needed to help remove those barriers once and for all.
"Dreams do come true, but they come true by doing," Payne said. "So what will you do?"