FRANKLIN, Ind. — Just a year ago, when it came time to hand down a sentence for Level 6 felonies in Indiana, judges had little say on where those sentences were served.
Now, a law that went into effect last July gives courts a tool aimed at helping provide more mental health and addiction treatment services by allowing them flexibility in sending people to serve their sentence at the state's Department of Correction.
That law, paired with existing problem-solving courts, are making a big impact in curbing addiction in Johnson County.
"No question about it, it's making a huge difference in these people's lives," said Johnson Superior Court Judge Peter Nugent.
Inside the Johnson County Courthouse Wednesday afternoon, problem-solving court is in session. It's an intensive program with two years of work for those who take it on.
For those who have completed the Recovery While Incarcerated program while inside the DOC, according to Nugent, a program like problem-solving court is an important step in achieving and maintaining sobriety.
"The structure of this program is key. If most of these folks would have come out of the Department of Correction and been placed on probation immediately, they wouldn't have made it," said Nugent.
For many of those involved, it's a court date they look forward to.
"It's the highlight of my week," said Johnson County Magistrate Judge Brandi Foster Kirkendall.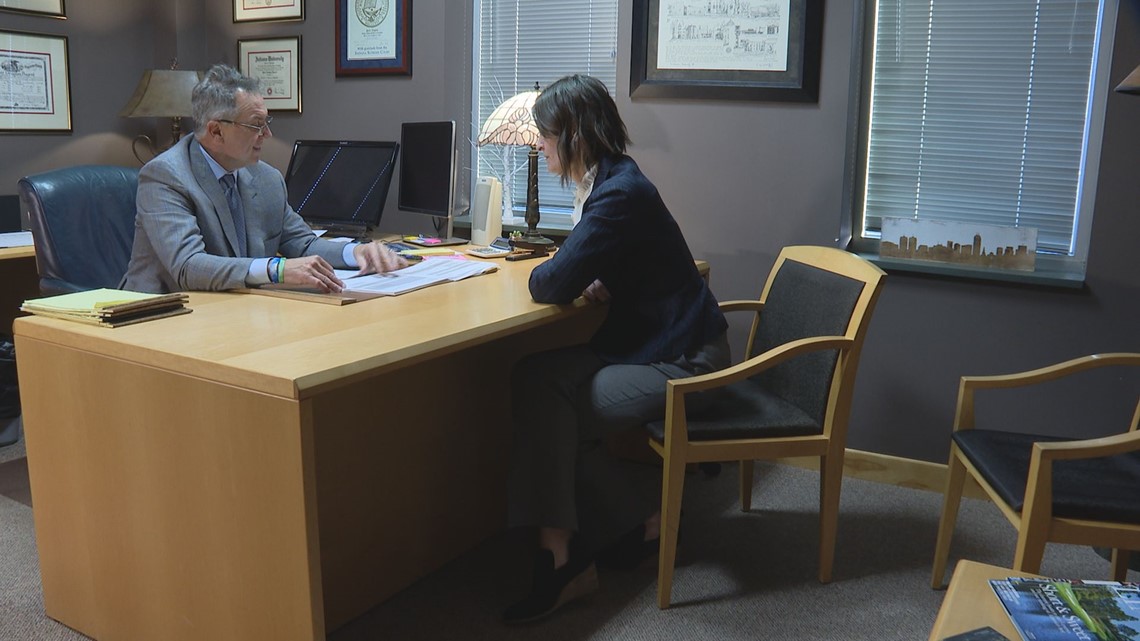 And every week, Foster Kirkendall is there, along with probation, judges, and prosecutors, joined by 30 problem-solving court participants. They check on employment, sobriety and issues at home and ask questions to hold those here accountable and lend a helping hand wherever possible.
"You're helping them with the other areas of their life and directing them in ways they've probably never had direction, support and accountability before," Foster Kirkendall said. "So I think you're able to see more of a change and a difference in them, in their life, and not just one of their criminal cases."
"I honestly couldn't say where I'd be right now if I didn't have this program," said Bill Sparks, a problem-solving court graduate. "To be able to have the judge, people like Misty that you can lean on, that actually want to see you succeed rather than see you as another number."
After two years of meetings, check-ins and court sessions, Sparks, along with Greg Bailey, are graduating from the program. It's a major accomplishment that has taken time, effort and hard to work to achieve.
"You've got the judge, you've got the prosecutors, they're not there to hit you over the head. They're there to help you in any way they can," Bailey said.
What Johnson County is doing with problem-solving courts isn't all that common around Indiana. But a new state law is helping people facing Level 6 felony charges here and around Indiana access more addiction and mental health treatment services through the court. And the resources at DOC, Nugent said, often exceed the private treatment services that they're able to connect people with.
"And most of the folks that we get who have meth charges, heroin charges, that are Level 6 felonies, they need inpatient treatment. And fortunately, the law now allows us to do that," Nugent said. "And fortunately, the law now allows us to do that so we can send some of those who need it to the Department of Corrections whereas before we couldn't."
Now seven months since the law took effect, Nugent said, he's been able to utilize it to send those who need mental health treatment or addiction services to the DOC instead of the county jail.
"We've been able to utilize it to send some people to the Department of Corrections on Level 6 felony offenses, they need it. They need the inpatient treatment that I think at this point, only the Department of Corrections has been able to provide," Nugent said. "This is a treatment sentence. This isn't a punishment sentence."
Having more options for those dealing with addiction can make a difference, Nugent said, and they're seeing it firsthand in their courtrooms.
On Wednesday, three people graduated from Johnson County's problem-solving court. It's a hard-won achievement and a moment to be proud of for the graduates, surrounded in the courtroom by fellow program members, family and former graduates ready to support them, encourage their sobriety and help them to move forward with their next chapter.
"We need programs like this one. We need it in every county," said Misty Hogan, a problem-solving court graduate from 2021. "Putting someone in prison isn't always the best option. Every person's recovery is going to be different. And although my prison sentence changed my life, this program, I can't even put into words, it's one of my greatest accomplishments."