INDIANAPOLIS (WTHR) - Kellie Nowacki makes custom handcrafted jewelry in her backyard studio on the south side of Indianapolis.
Kellie calls the teal-painted small shack her "she shed." The home-schooling mother of five started a business called "the Lemondime" about five years ago. She can't keep up with the demand for her inspirational jewelry.
"You hold on to your words around your neck and they get you through the day, or they remind you of somebody," said Nowacki, grasping a necklace around her neck. "We do a lot of work for people that have gone through loss and sickness."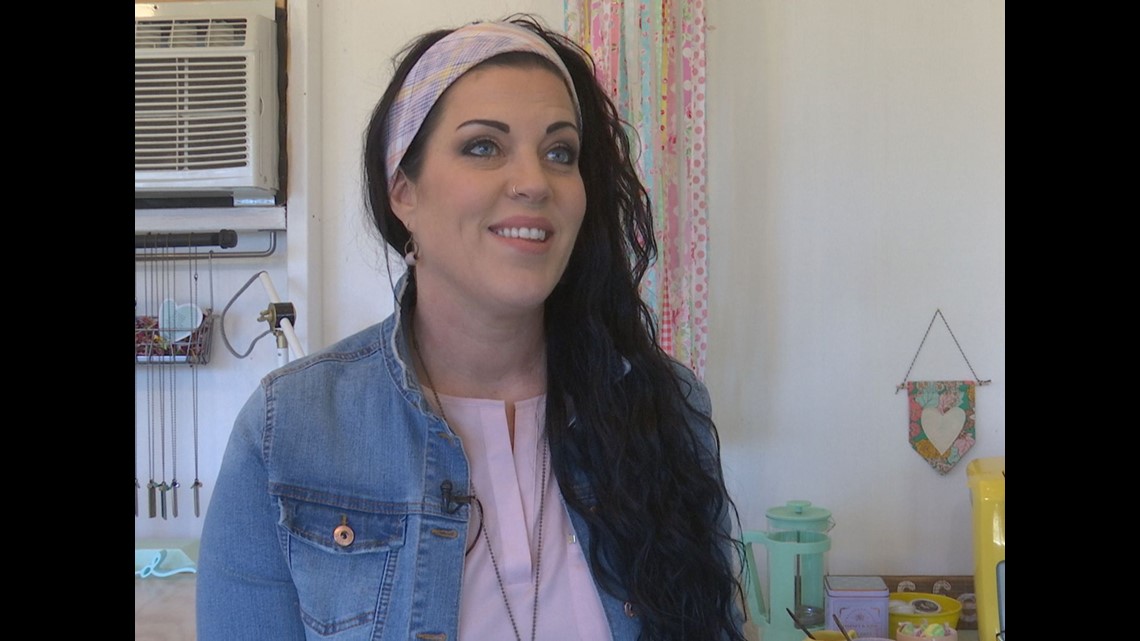 Kellie wants to expand her business. The "Beloved" line of jewelry and accessories will employ women in Indianapolis who are survivors of human trafficking.
"There are women that need work," said Nowacki. "There are people that wish to have a place of encouragement and grace and love where they can grow in their gifts and we can teach them things that they can either use within our company or if they want to move on, they can do that as well."
A mission trip to Cambodia in 2017 convinced Kellie she needed to do more with her jewelry business. She met and held the hands of girls who had been sex slaves.
"There was no choice but to come back and make something happen," said Nowacki. I wouldn't feel I was fulfilling my life's calling unless I was doing this."
Kellie plans to move into new studio space and hire five full-time employees by the summer. Her goal is to be selling the Beloved items in boutiques in every state by the end of the year. Kellie and her husband carry the word "beloved" on matching forearm tattoos.
"That is the whole idea about beloved is teaching these girls and showing them that they're loved as much as God loved his own son and so why not beloved," said Nowacki.
Kellie is trying to get the Beloved line off the ground with a Kickstarter campaign. The goal is to generate $25,000 dollars in pledges and business by April 13. The campaign topped $18,000 by early Tuesday evening.