BLOOMINGTON, Ind. — "It shouldn't have to take a viral video to make some change happen," Indiana University sophomore Declan Farley said.
The 57-second video starts with this:
"Over the past five months, I have experienced extreme harassment on the floor of my dorm."
Farley said he transferred to IU in 2022 to study management and human organization. According to Farley, he chose IU because of its LGBTQ+ resources and inclusivity on campus.
On his first night in Bloomington, however, Farley said he experienced something much different.
In the TikTok, Farley said,
"It started with banging on my door and running away, then turned into yelling slurs outside of my door. Not only that, but they have dumped food and put trash outside of my door. Most recently, I saw someone licking the outside of my door while I was inside."
Farley said he considered it a joke — until he said it continued nearly every night for a month.
Since Farley was new on campus, he said he felt targeted.
"I don't know anyone on the floor," Farley said. "I don't know anyone's name. I've never really interacted with anyone. The only thing they know about me is that I'm trans and that I'm queer. I'm very open about that."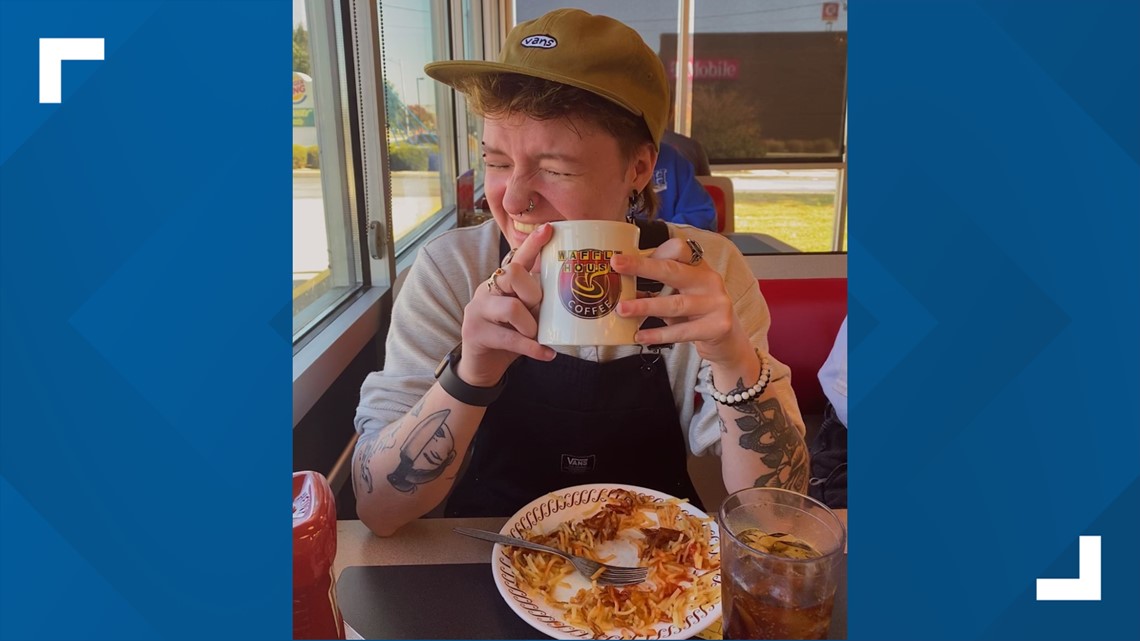 Farley said the harassment continued for more than five months. Farley said he took his concerns to campus and residence hall officials in October.
"I asked, 'What can we do? Can we have a floor meeting?' And they said, 'Absolutely,'" Farley said. "That floor meeting was supposed to happen end of October or early November. We had our floor meeting on Jan. 15 after the video came out."
"I was really hopeful for that," Farley said. "They did make a bias report; however, I asked, 'What can I do? What can you guys do? I have all this happening to me. Is there anything that you guys can ... a floor meeting, something?' They told me my only option was to move rooms."
Farley said he received responses from university officials over the course of the fall semester, but no change was made. He said the harassment continued again.
On Jan. 14, Farley took his concerns to TikTok, saying in part:
"This harassment has caused an extreme amount of stress and an emotional toll on me. Because of this and other stressors, I attempted to take my own life last semester. I am making this TikTok to spread awareness about the homophobia and transphobia on IU's campus."
"I think that IU needs to be held accountable," Farley said. "I made that TikTok hoping it would get some traction and maybe IU would see it."
As of Wednesday morning, more than 1.3 million people have seen Farley's video. Hundreds of thousands of people have liked it, and thousands of people have left messages of support.
"A lot of people said, 'I'm glad you're here,'" Farley said, "and that just really meant a lot to me. I have people who care about me. It's definitely hard to feel sad when you know people care about you."
Farley said since he posted the video, he has made new connections on campus, including strangers offering their home as a safe space. Farley, who grew up in Alaska, said he appreciates the support as a student miles from home.
"My mom and dad live so far away," Farley said. "I know they would be down here if they could, fighting for me and not allowing this to happen."
"We are deeply committed to maintaining an inclusive and safe campus for all students. Protecting students' privacy is always a top priority, so we cannot speak to specific student matters. However, we strive to respond to any report of bias and harassment with a robust process to address reported incidents and behaviors. IU also has a dedicated Care Team that works quickly to connect with students who may be struggling or who need additional support. Support and resources come in many forms and can include assistance related to academic issues, student well-being, and harassment or discrimination."
A campus spokesperson confirmed the Indiana University Police Department is now investigating Farley's harassment claims. That investigation started Jan. 14, according to campus officials.
Farley said he is disappointed it took this long to start the investigation.
"This has been happening since August," Farley said. "Why is this now an issue now that it's viral?"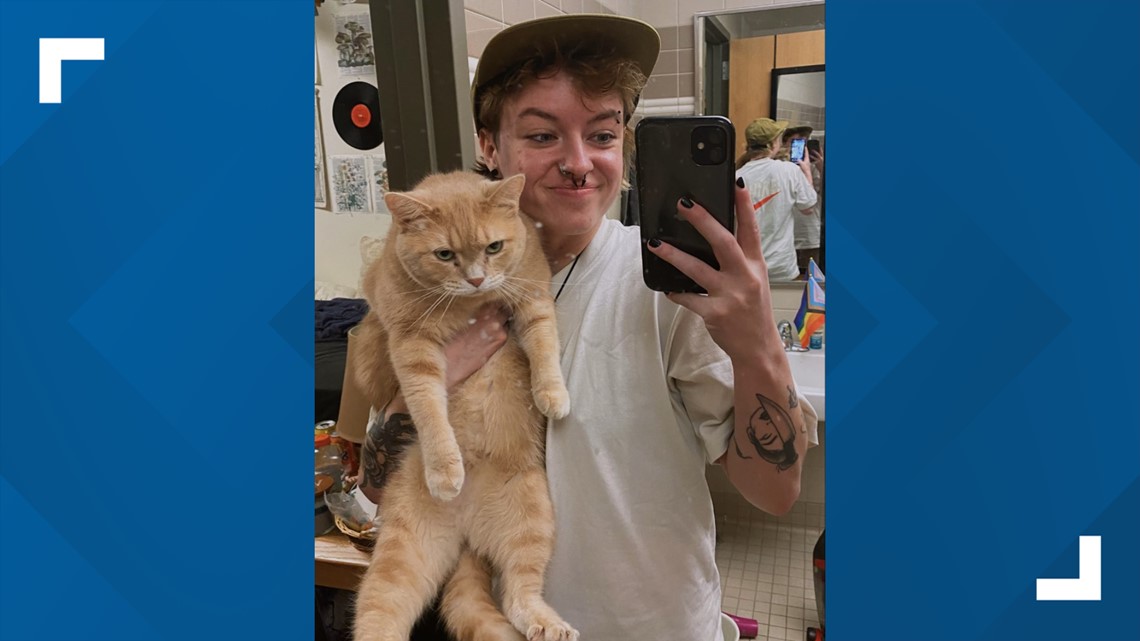 As the views on Farley's TikTok continue to grow, the sophomore said he plans to serve as an advocate for other trans and queer students moving forward.
"I definitely think a lot of change is going to happen," Farley said, "and I'm really excited."
Despite the on-campus harassment, Farley said he has no intentions to leave IU. In fact, he hopes more LGBTQ+ people will choose to become IU students.
"I am definitely staying at IU," Farley said, "because I am not going to let this tear me down. I want to make this a better place. I definitely don't want to run away because nothing is going to change if I leave."